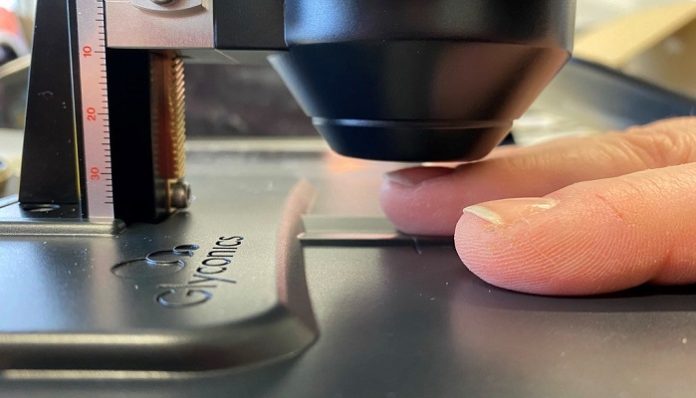 Award-winning medtech firm, Glyconics© has successfully completed two independent clinical studies to validate the performance and safety of its novel non-invasive diabetes screening device.
The currently embargoed ANODE01 and ANODE02 diabetes programme results will be formally announced at the annual meeting of the American Diabetes Association (ADA) in June.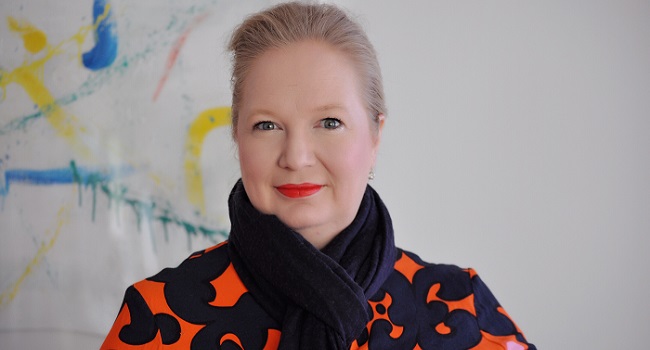 Glyconics' Chief Medical Officer, Dr Päivi Maria Paldánius said: "Diabetes kills prematurely more people than breast cancer and prostate cancer combined every year and is a major cause of debilitating, severe complications such as blindness, heart attack and stroke. Although early detection is recommended, mass-screening for diabetes is not implemented as it currently necessitates invasive blood sampling, tons of single-use plastics and complex, costly operations. The clinical implementation of these results – using a novel, non-invasive approach to screening – will now enable a more strategic allocation of limited healthcare resources for the management of global diabetes risk in the future.
"Based on these encouraging study outcomes in two diverse populations, we will continue our clinical programme with a third large-scale ANODE03 study later this year. We have been delighted to collaborate with two leading diabetes research centres, representing different types of healthcare systems – and with Professor Pratik Choudhary and Professor Xavier Cos, two of the world authorities on diabetes management, acting as lead investigators. Glyconics' mission is to make a transformational impact on global diabetes management by developing accessible, affordable and sustainable population screening tools for diabetes screening."
Dr Pratik Choudhary, Professor and Honorary Consultant in Diabetes at the University of Leicester and Leicester Diabetes Centre, said: "I am thrilled to have been involved in this very pragmatic early-stage clinical investigation. We can address global inequalities in health by developing more affordable, rapid and precise mass-screening tools and, thus, identify the millions with undiagnosed diabetes, especially in resource-constrained countries. It has been especially important to conduct this study in Leicester where screening within our ethnically diverse population is essential for the management of diabetes risk and early prevention."
Prof Cos, Chairman of Primary Care Diabetes Europe and Associate Professor of Medicine at the Autonomous University of Barcelona and GP at Sant Martí de Provencals primary care centre, Institut Català de la Salut, Barcelona, said: "Developing non-invasive systems for population-level screening will be an important tool in reducing current barriers for mass-screening and identifying people at risk early – because early detection and treatment is key to better long-term outcomes. Clearly the early detection of elevated diabetes risk requires more attention and enables diabetes prevention – and this exciting new approach could shape the pivotal role that primary care plays in the management of diabetes and its long-term outcomes."