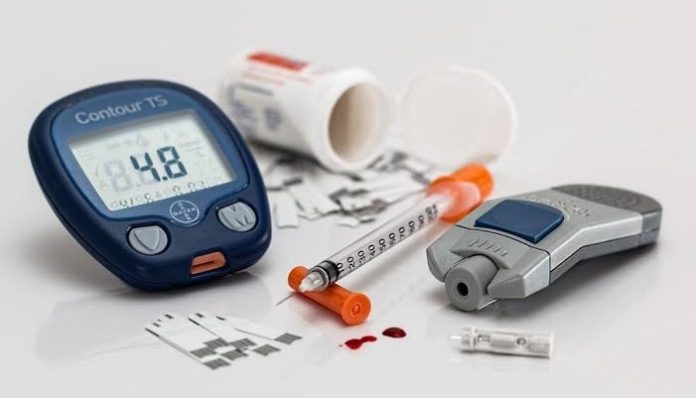 Imagine a world where those living with Type 1 Diabetes, a chronic illness affecting more than 60 million adults globally, no longer had to deal with regular blood glucose monitoring, daily insulin injections or life-threatening nighttime hypoglycemic events, but instead could eat, exercise and sleep worry-free. That's the kind of future an up-and-coming breakthrough technology is on track to creating.
Beta-O2 Technologies, a privately held biomedical company headquartered in Israel with research and industry affiliates across the U.S., is working to deliver a first-of-its-kind bio-artificial pancreas as a safe, effective and long-term cure for the disease. With preliminary animal trials showing promising results for its second generation breakthrough device, called Bio-artificial Pancreas (ßAir), the company is planning to begin human clinical trials within the year.
"We have strong pre-clinical evidence to prove the safe operation of our device on animals," said Beta-O2 CEO Amir Lichter, noting that the second generation ßAir is performing well in ongoing animal studies. "It's an enormous achievement that is paving the road for human trials."
Measuring approximately 2.5 by 2.5 inches, ßAir is made of titanium. It has two components: a macrocapsule that contains pancreatic cells and an oxygen tank equipped with an external port, so patients can easily refresh oxygen levels weekly. Once implanted under a patient's skin, it becomes a natural source of insulin, sensing blood glucose levels and delivering insulin as required.
While there are a couple of other artificial pancreatic solutions being explored by different industry players, Beta-O2's disruptive technology is the only bio-artificial pancreas to incorporate an active oxygen supply, necessary to keep the pancreas cells in the implanted device functional and viable over the long term. Other solutions are demonstrating limited success because they rely on a patient's bloodstream to deliver enough oxygen to keep the transplanted cells viable, which is problematic, Lichter explained.
"Pancreas cells (islets) are extremely delicate," he said. "We solve the problem by proactively supplying oxygen through an external source, providing a superior solution."
Lichter said the beauty of the Beta-O2 solution — which holds 10 global patents for its exclusive immune protection capabilities and oxygen supply mechanisms — is that it's very generic, meaning "it can contain cells from a human donor, cells from the pancreas of a pig, or cells derived in a lab from stem cells." Other advantages are that Beta-O2's bio-artificial pancreas does not require a patient to take intensive immunosuppression therapies after implant due to its protective encapsulation capabilities, and the device can quickly be retrieved from a patient if necessary due to malfunction or other health concerns, he explained.
U.S. affiliates helping to bring product to market
Beta-O2 is currently collaborating with several U.S.-based pharmaceutical companies and academics, including researchers from Harvard University, MIT, University of Virginia and Cornell University, to further enhance the ßAir oxygen supply and its ability to measure glucose levels and secrete insulin once implanted. The company is also in negotiations to solidify its collaboration with several stem cell providers as it looks to secure an additional $15 million in investment funds to support its aggressive go-to-market strategy.
"The active oxygen supply used by Beta-O2 is currently the best and most advanced technique for maintaining viability and function of large numbers of pancreatic islets (or stem cell-derived islets) in an encapsulation transplantation device," said Clark K. Colton of the Department of Chemical Engineering at MIT and Beta-O2 Scientific Advisory Board member.
Calling the Beta-O2 device a "next gen treatment option," Dr. José Oberholzer, Professor of Surgery, Biomedical Engineering and Experimental Pathology at the University of Virginia and Beta-O2 Scientific Advisory Board member, explained that "after years of insulin injections and 'closed-loop' insulin pumps and glucose sensors, patients will finally have access to a biological device solution to treat the most brittle forms of diabetes. The Beta-O2 device is the only implant that has shown reproducible results in humans with diabetes, with measurable insulin production originating from human islet cells within the device without the need for recipients to take any immunosuppressive drugs."
An earlier safety trial involving four patients in Sweden, supported by New York-based JDRF (Juvenile Diabetes Research Foundation), successfully demonstrated that Beta-O2's device is fully safe for use. No side effects were observed in patients who carried the device for up to 10 months, and the cells remained viable and functional.
Now, current animal trials underway at Beta-O2 are focused on extending the life of functional cells even further, with promising early results showing that rats implanted with ßAir are maintaining normal glucose levels.
"With tangible evidence that we can maintain the viability and functionality of our cells for a long duration in rats, which have an immune system very similar to humans, we are looking forward to moving ahead with our second round of human clinical trials," Lichter said, noting that the company aims to be first to show that implanted biological pancreatic cells can successfully achieve normal blood sugar levels in diabetic patients without the need for immunosuppression therapy.
About Beta-O2 Technologies Ltd. (www.beta-o2.com)
Beta-O2 Technologies Ltd. is a biomedical company developing a proprietary implantable bioreactor, the ßAir, for the treatment of Type 1 Diabetes. ßAir is designed to address the main problems of the otherwise successful procedures in which islets of Langerhans (i.e. pancreatic endocrine cells) are transplanted in diabetic patients, such as the need for life-long immunosuppressive pharmacological treatment and limited functionality of the transplanted islets over time due to an insufficient oxygen supply. Beta-O2 investors include SCP Vitalife Partners, Sherpa Ventures, Aurum Ventures, Pitango Venture Capital, Saints Capital, Japanese and Chinese private investors.