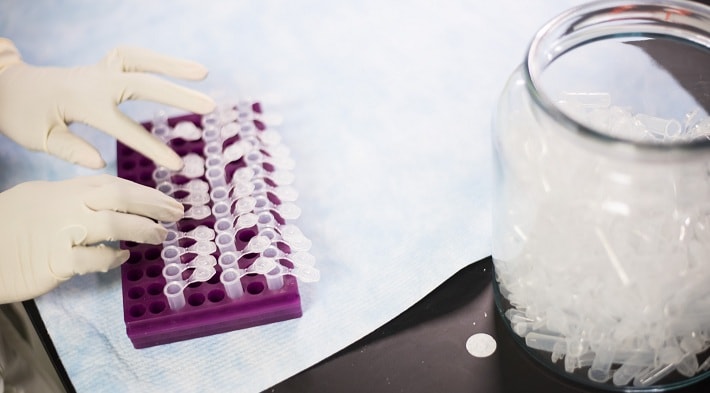 Destiny Pharma, a clinical stage biotechnology company focused on the development of novel antimicrobial drugs, is pleased to announce that it has appointed MedPharm as its expert partner to develop new topical formulations of the Company's novel XF-platform compounds.
These new treatments for dermal and ocular infections are part of its second clinical programme to address the global problem of anti-microbial resistance (AMR). MedPharm is a world leading contract provider of topical and transdermal product design and formulation development services using sophisticated in vitro models to de-risk development programmes.
The XF platform has already delivered a Phase 2 ready candidate, XF-73 nasal gel, for the prevention of post-surgical infections that will begin Phase 2b testing in 2019. MedPharm will develop new formulations containing Destiny Pharma's XF-platform compounds for the treatment of a number of topically treated infections, including diabetic foot ulcers and ophthalmic infections. MedPharm is a well-established, global leader in topical product development with a track record in developing a wide variety of formulations, from early concept stage through clinical development to full product approval.
Eugene Ciolfi, President & CEO of MedPharm commented:
"MedPharm is very excited to be a part of this project and working in close collaboration with Destiny to address this unmet medical need. Our rigorous methodology, incorporating our novel and world leading in vitro performance testing, will ensure that we deliver fully optimised formulations and de-risk these important development programmes."
Neil Clark, CEO of Destiny Pharma commented:
"We are pleased to be working with MedPharm and using their globally recognised expertise to develop effective, patient-friendly formulations from our novel XF-platform. There is an unmet medical need for novel anti-infectives that address dermal and ocular infections with a significantly reduced level of antimicrobial resistance. We look forward to developing improved, targeted formulations with MedPharm to take into future pre-clinical and clinical studies".
For more information on MedPharm and its services, please visit: www.medpharm.com
About MedPharm
MedPharm Ltd. is a leading, global provider of contract topical and transdermal product design and formulation development services. MedPharm are experts at reducing risk and accelerating development times for generic and proprietary pharmaceutical customers through the use of proprietary, industry-leading performance testing models. Well-established as a global leader in dermatology, nail, mucosal membrane, and transdermal product development, MedPharm also offers innovative solutions for ophthalmic and airway preparations. These solutions are recognised for their scientific rigor by regulators and investors. MedPharm has fully established R&D centres in the US and UK and GMP clinical manufacturing at its global headquarters facility in Guildford, UK. For more information visit our website www.medpharm.com
About Destiny Pharma
Destiny Pharma is an established, clinical stage, innovative biotechnology company focused on the development of novel medicines from its XF platform that represent a new approach to the treatment of infectious disease. These potential new medicines are being developed to address the need for new drugs for the prevention and treatment of life-threatening infections caused by antibiotic-resistant bacteria, often referred to as "superbugs". Tackling anti-microbial resistance has become a global imperative recognised by the WHO and the United Nations, as well as the G7 and the G20 countries. For further information, please visit https://www.destinypharma.com