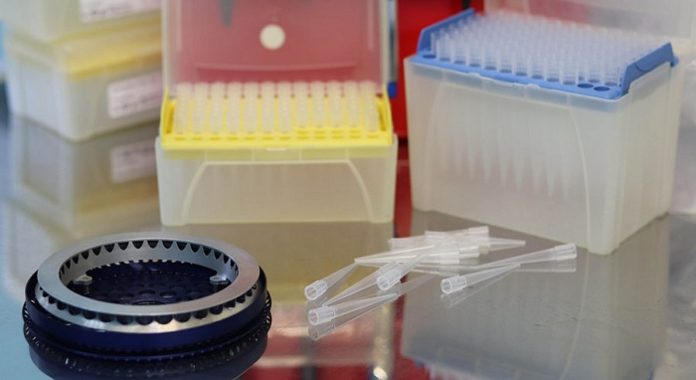 Cryoport, Inc., a global leader in temperature-controlled supply chain solutions for the life sciences industry, announced the expansion of its global supply chain network and services by signing an agreement to acquire CRYOPDP, a leading global provider of innovative temperature-controlled logistics solutions to the clinical research, pharmaceutical and cell and gene therapy markets, headquartered in Paris, France. The agreement provides for Cryoport to acquire CRYOPDP in an all cash transaction valued at approximately €49 million. CRYOPDP generated over €42 million of revenue in 2019 and is expected to be immediately accretive to Cryoport's earnings upon closing. The acquisition is expected to close within 60 days, subject to customary closing conditions.
CRYOPDP has over 220 dedicated employees located in 22 global facilities in 12 countries and has more than 25 years of experience serving the life sciences and healthcare industries, providing customized and turnkey transport solutions, with over 300,000 high-value, time critical annual shipments globally. CRYOPDP covers a significant portion of the healthcare temperature-controlled supply chain including packaging, pick-pack kit preparation, premium services and specialty courier support.
Upon completion of the acquisition, CRYOPDP will provide significant complementary synergies with Cryoport's operating entity, Cryoport Systems, with very limited overlap in capabilities and infrastructure, from a geographic as well as service and product support standpoint. As a Cryoport company, CRYOPDP will strengthen Cryoport's geographic footprint and infrastructure within Europe, the Middle East and Africa ("EMEA") and the Asia Pacific ("APAC") regions, all of which are emerging high growth areas in the biopharma and the cell and gene therapy market.
Working closely with Cryoport Systems, CRYOPDP will support the life sciences supply chain across the full spectrum of controlled temperature ranges and create significant global cross-selling opportunities. As a unified platform, the parties believe that both Cryoport Systems and CRYOPDP will be able to provide market leading support to the most complex and highest value life sciences product supply chains. In conjunction with Cryoport Systems' Cryoportal® Logistics Management Platform, CRYOPDP's complementing UnITy ITSM platform will create an integrated global logistics solution that guarantees customers full visibility, control and integrity of the "chain of custody" and "chain of condition" providing end-to-end operational excellence across all temperature ranges worldwide. This unified global capability falls into Cryoport's Chain of Compliance®, which is an important part of Cryoport's continuous efforts dedicated to de-risking the entirety of the life sciences supply chain processes for its clients.
Jerrell Shelton, Chief Executive Officer of Cryoport, said, "Our acquisition of CRYOPDP is an important milestone in carrying out Cryoport's strategy to further entrench and strengthen our global footprint and support capabilities for the entire life sciences industry and especially for the fastest growing segment of high value, lifesaving cell and gene therapies. CRYOPDP is made up of a strong team of professionals and led by experienced and highly motivated leadership.  CRYOPDP is especially strong in EMEA and APAC, where it enjoys a strong reputation as a valued specialist logistics provider to CROs (clinical research organizations), the pharmaceutical industry, and the life sciences clinical research community.  Over the coming months we anticipate focusing more attention on the fast-growing cell and gene therapy industry, where CRYOPDP will play an increasing role. CRYOPDP's best-in-class temperature-controlled logistics solutions are complementary to Cryoport Systems' existing offering, which will allow both companies to leverage each other's strengths and expand our high growth profile as well as provide a broader array of temperature-controlled supply chain solutions to our respective client bases through coordinated cross-selling and up-selling of our new unified capabilities."
"Life science industry participants, including clients of Cryoport Systems and CRYOPDP, regularly provide feedback about operational "pain points" and areas in which they would like to see Cryoport develop in order to provide end-to-end supply chain support of their clinical and commercial portfolios. The addition of CRYOPDP is a move that we believe addresses this feedback. Together with our organic growth initiatives to build our robust software infrastructure and the most advanced temperature-controlled global supply chain network, this addition of CRYOPDP will enable us to further extend our capabilities into the full range of temperature-controlled supply chain solutions for the life sciences, as well as immediately expand our global infrastructure. The number of cellular and gene therapy trials is growing and with an increasing number of commercial therapies coming to market, this acquisition proactively strengthens our ability to meet the growing global demands of our life sciences clients, in research, clinical and commercial settings.  We are looking forward to closing this transaction and officially welcoming the CRYOPDP team to Cryoport, Inc.," concluded Mr. Shelton.
Conference Call
Cryoport management will host a conference call and webcast, including a slide deck, at 8:30am ET on Friday, August 21, 2020 to discuss the acquisition.
Conference Call Information
| | |
| --- | --- |
| Date: | Friday, August 21, 2020 |
| Time: | 8:30 a.m. ET |
| Dial-in numbers: | +1 855-327-6837 (U.S.), +1 631-891-4304 (International) |
| Confirmation code: | Request the "Cryoport Shareholder Call" |
| Webcast and slides: | 'Investor Relations' section at www.cryoport.com or at this link. Please allow 10 minutes prior to the call to visit this site to download and install any necessary audio software. |
The call will be recorded and available approximately three hours after completion of the live event on the Investor Relations section of the Company's website at www.cryoport.com for a limited time. To access the replay of the questions and answers, please follow this link. A dial-in replay of the call will also be available, to those interested, until August 28, 2020. To access the replay, dial +1 844 512 2921 (United States) or +1 412-317-6671 (International) and enter replay pin number: 10010738.
About CRYOPDP
One of the top leaders in its field, CRYOPDP aims to improve the health of people around the world by providing global innovative temperature-controlled logistics solutions to the Clinical Research and Cell & Gene Therapy Communities. With headquarters in France, CRYOPDP has over 220 employees in 12 countries and operates in 150 countries.  CRYOPDP is owned by Hivest Capital Partners, a French Private Equity Company based in Paris.