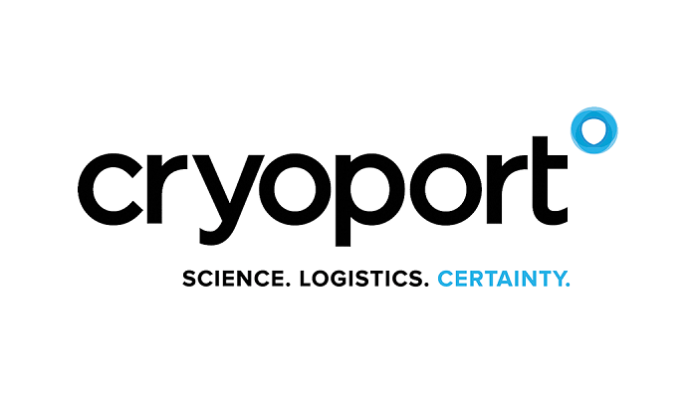 Cryoport to Support The Prelude Network® and MyEggBank®'s Reproductive Material Shipments with its end-to-end supply chain solutions
Cryoport, Inc. a leading global provider of innovative temperature-controlled supply chain solutions for the life sciences industry and a leader in supply chain solutions for the reproductive medicine markets, today announced a multi-year agreement with Inception Fertility™ (Inception), North America's largest provider of comprehensive fertility services. Inception Fertility operates The Prelude Network® (Prelude), the largest and fastest-growing technology-led network of fertility centers in North America, and MyEggBank®, one of the largest and most diverse networks of donor egg banks and practices in North America.
Through this three-year partnership, Prelude and MyEggBank will continue to utilize Cryoport's end-to-end supply chain solutions for egg and embryo shipments across their clinical networks to ensure significant risk mitigation for families using these services. Additionally, Prelude's patient medical record system will be integrated with Cryoport's Cryoportal® 2.0, which will merge each shipment's tracking, condition monitoring and equipment qualification data into a single data stream, providing better service to Inception and Prelude's patients.
"Our team is steadfast in its mission to utilize the most advanced, scientifically enhanced technology and nonstop monitoring to provide our partners — and the families behind these shipments — with peace of mind throughout the fertility journey," said Jerrell Shelton, CEO of Cryoport. "In 2022, we had a 99% success rate in global reproductive medicine shipments, and we look forward to deepening our partnership with Inception Fertility for many years to come to create a superior patient experience as Inception's network capabilities continue to grow and expand."
"Making certain that patients' reproductive materials are safe at every touchpoint during the fertility transport journey is of the utmost importance as we serve a growing number of clients across the globe who trust us to handle these materials with care," added T.J. Farnsworth, CEO of Inception Fertility. "Over the past three years, Cryoport has become an essential partner to the Inception team. The data that we obtain through working with Cryoport gives us invaluable insights into the entire supply chain process, ensuring that we're continuing to work efficiently to meet the unique needs of each aspiring parent."