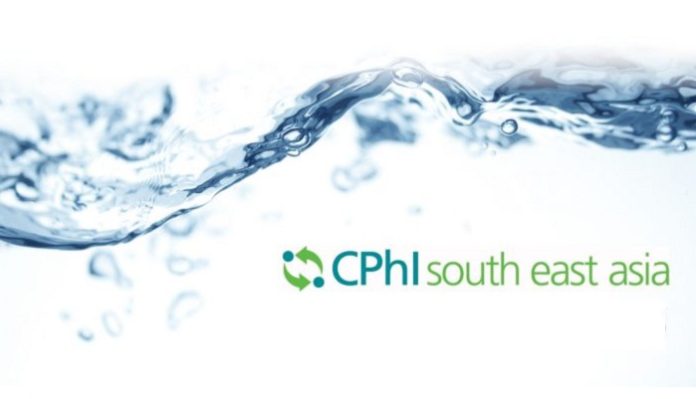 CPhI South East Asia – organised by Informa Markets – has been rescheduled for the newly confirmed date of 1-3 July, 2020 at the IMPACT Centre in Bangkok, Thailand. The move from the original March 4-6 date was taken after careful consideration and consultation with local government and authorities, and advice from the World Health Organisation (WHO) in regard to COVID-19.
"CPhI South East Asia is a tremendous event for both Thailand and the Southeast Asian region as a whole, but the safety of our attendees, exhibitors and staff is integral to everything that we do. Following an extensive consultation, and in line with the recommended safety measures, we are taking extra precautions and will now host the event in July. Please accept our apologies for any inconvenience caused by the rescheduled dates." commented Silvia Forroova, Brand Director at Informa Markets.

CPhI South East Asia will continue to provide updates to its attendees and exhibitors through direct communications and on its website in due course. The event will be held at the same venue, but will move to the Challenger 2 hall for the newly confirmed date.
"We thank our partners for their continued patience and understanding, and we remain available to help in any way we can. But more importantly, we must express our support for those affected in China, and all around the world" added Forroova.
About CPhI
CPhI drives growth and innovation at every step of the global pharmaceutical supply chain from drug discovery to finished dosage. Through exhibitions, conferences and online communities, CPhI brings together more than 100,000 pharmaceutical professionals each year to network, identify business opportunities and expand the global market. CPhI hosts events in Europe, Korea, China, India, Japan, South East Asia, North America, and the Middle East and Africa. Co-locating with ICSE for contract services; P-MEC for machinery, equipment & technology; InnoPack for pharmaceutical packaging; bioLIVE for biopharma; Finished Dosage Formulation for every aspect of the finished dosage supply chain; and NEX for natural extract products, applications and solutions. CPhI provides an online buyer and supplier directory at CPhI-Online.com. For more information visit https://www.cphi.com
About Informa Markets
Informa Markets creates platforms for industries and specialist markets to trade, innovate and grow. Our portfolio is comprised of more than 550 international B2B events and brands in markets including Healthcare & Pharmaceuticals, Infrastructure, Construction & Real Estate, Fashion & Apparel, Hospitality, Food & Beverage, and Health & Nutrition, among others. We provide customers and partners around the globe with opportunities to engage, experience and do business through face-to-face exhibitions, specialist digital content and actionable data solutions. As the world's leading exhibitions organiser, we bring a diverse range of specialist markets to life, unlocking opportunities and helping them to thrive 365 days of the year. For more information, please visit www.informamarkets.com.