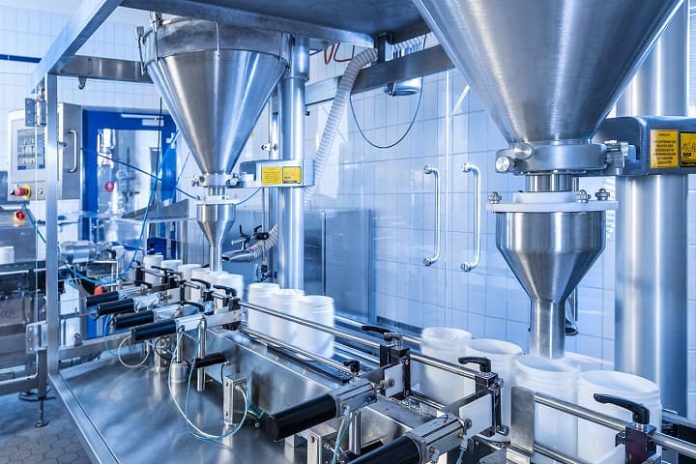 At this year's CPhI in Frankfurt, at Stand 90B12, contract manufacturer SternMaid will be presenting its offerings relating to the blending, processing and filling of powdered health food and other medicinal nutrition products. Affiliated company and co-exhibitor SternLife will provide visitors with information on the corresponding product and formulation development. Together with further services such as labelling, procuring raw materials and packing, quality assurance, storage and logistics, the companies provide a complete "Made in Germany" service for private label or branded products.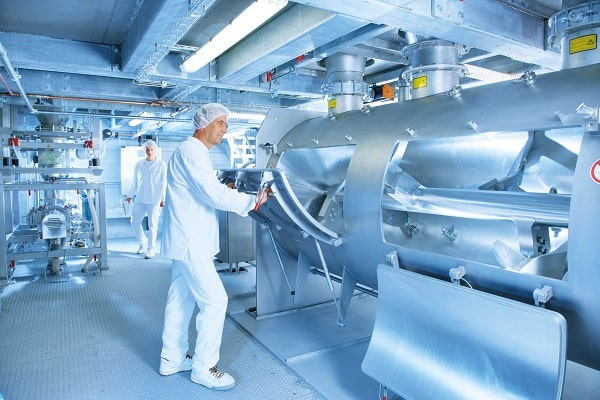 Whether for producers of food for special medical purposes or producers of nutritional supplements, SternMaid offers optimal conditions for outsourcing production. The core component is Plant 2, opened in 2017, with various filling lines and efficient blending equipment for end consumer products. The company can package in stand-up and block bottom bags, sachets, plastic jars and cardboard cans – for the latter, there is also a newly-developed variant available with aluminium-free lining. Particularly in the area of containers, SternMaid is well-diversified and offers many types and sizes of high-quality packaging. At the CPhI, the company's experts advise on the particular advantages of each packaging type and provide a glimpse into SternMaid's service portfolio.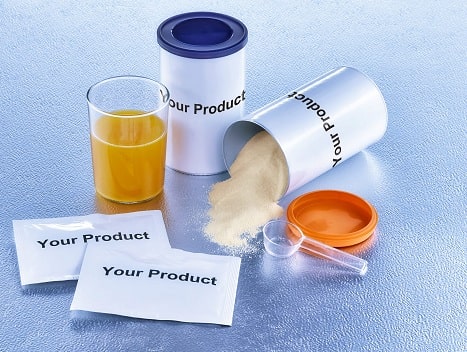 Mark Riemer, commercial operations manager at SternMaid: "In contract manufacturing nowadays, specialists who can offer full-service are at a premium. Thanks to the networking of the companies within the Stern-Wywiol Group, our clients benefit from a comprehensive expertise in the area of research and development as well. In this way, we cover the complete range of services beginning with the product idea and development, to procuring raw materials, to the processing, filling, quality assurance and warehousing, all the way to delivery of the goods."
About SternMaid:
SternMaid GmbH & Co. KG with its registered office in Wittenburg, in the Greater Hamburg area, is a member of the owner-managed Stern-Wywiol Gruppe. The consolidated companies comprising 12 German special firms, 16 branches abroad, 7 Stern technology centres and in total 10 production countries has been one of the most successful internationally operating businesses in the world of "Food & Nutritional Ingredients" for over 35 years. The Stern-Wywiol Gruppe employs a staff of over 1,400; it includes 80 R&D specialists, who develop products and formulations in the company's 15 applications laboratories. The group exports to over 130 countries around the globe.
SternMaid was established in 1996 and has since become one of Europe's leading contract manufacturers. With over 300 employees, the company offers a wide range of services. Besides manufacturing powdered food ingredients, food supplements and pharmaceutical excipients on a contract basis, SternMaid blends and processes special ingredients for baby food, vitamin mixtures, OTC and pharmaceutical products, and also foods for special dietetic purposes.
A total of fifteen different blending lines and a diversity of filling lines for industrial and retail packs are available to meet all manner of different requirements. The packs include spiral-wound plastic or fibreboard cans, tubular bags, Doypacks and sachets for individual portions. This range of equipment is complemented by a modern fluidized bed processor for gentle drying, agglomeration, microencapsulation, instantization and granulation. With additional warehousing, co-packing, logistics and purchasing, the contract manufacturer offers a full range of services all from one source.
For more information, visit www.sternmaid.de/en