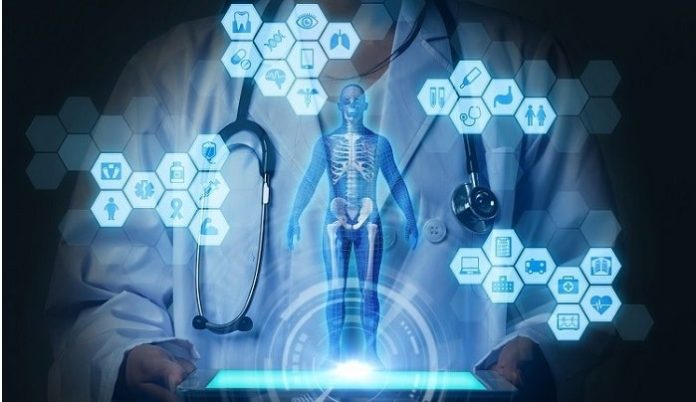 CluePoints, the premier provider of Risk-Based Trial Execution (RBx) and Data Quality Oversight Software for clinical trials, announced that it has seen a dramatic increase in demand for remote and centralized site monitoring amid the ongoing Coronavirus outbreak. With sites increasingly proving to be inaccessible across the globe for patients, site staff and/or site monitors, and regulators halting inspections, the biopharma industry is facing many challenges to ensure patient safety, compliance, and data quality and integrity. As the industry strives for business continuity during this global pandemic, CluePoints has mobilized to help its clients overcome some of the blanket travel bans that are impacting operational work (and potentially patient safety) in managing clinical trials effectively. Learn more about Risk-Based Quality Management (RBQM) here.
In recent weeks we have seen the practice of working remotely transform from a "nice-to-have" into an imperative for business continuity. In clinical trials, the mounting restrictions on site visits means that sponsors and their CRO partners are actively seeking alternative, remote approaches to monitoring study conduct, compliance, patient safety and data quality across all participating sites. Fortunately, eliminating or reducing on-site monitoring visits can happen without significantly impacting trial oversight. CluePoints' customers, who have ongoing trials that have been affected by these site travel restrictions, have already implemented remote and centralized site monitoring, helping to identify risks early by letting statistical algorithms interrogate the data in an unsupervised manner.
Sponsors can maintain monitoring efforts and oversight remotely by utilizing CluePoints to interrogate the data using its Central Monitoring Platform, with site follow-up by web, phone and email wherever risks are detected. Many customers already using CluePoints are now planning to use this approach on existing trials to ensure patient safety is monitored and data quality and integrity is not compromised, resulting in the avoidance of significant delays. Having less monitors exposed to sites in affected countries can help prevent the spread of the virus too.
Commenting on the current situation, Patrick Hughes, Co-Founder and Chief Commercial Officer of CluePoints said, "The industry has been steadily moving towards a new paradigm of Central Monitoring, yet the current crisis is forcing more rapid change now. We have an important opportunity to play our part in supporting all patients and stakeholders involved in clinical trials to ensure safety and integrity. As pioneers in the field of RBQM, we continually respond to industry demand, to ensure sponsors, CROs and Clinical Technology Partners benefit from constant innovation and transparency." Hughes continued, "We're passionate about maximizing clinical trial data quality, and remote monitoring is one such area that can have a real impact. We're all worried about the potential effect of COVID-19, on both a business and personal level, but there are simple, easy-to-deploy solutions that remove the need for on-site human intervention that can also help to ensure business continuity."
Over the last decade, Risk-Based Monitoring has been steadily gaining traction, offering a more efficient and effective quality-control process that can pinpoint with greater speed and accuracy the right information to improve data quality and patient safety. It is at times like these that central monitoring really comes into its own. CluePoints is committed to helping companies identify, assess, plan, mitigate, monitor and analyze risk across all elements of clinical trial management to comply with regulatory requirements and believes that risk-based monitoring should be viewed as the new normal. Regardless of global crises, central monitoring oversight platforms offer extended benefits.
For further information on CluePoints' solutions, please visit www.cluepoints.com
About CluePoints
CluePoints is the premier provider of Risk-Based Trial Execution (RBx) and Data Quality Oversight Software. Our products utilize comprehensive statistical algorithms to determine the quality, accuracy, and integrity of clinical trial data both during and after trial conduct. Aligned with guidance from the FDA, EMA, and ICH E6 (R2), CluePoints® is deployed to support central and on-site monitoring, medical review, quality risk management and to drive a holistic Risk-Based strategy in all trials. Coupled with thought leadership and consulting expertise to aid pre-trial risk assessment, identification of risk controls and solution implementation you now have everything you need to adhere with global regulatory guidance. The result is increased operational efficiency, lower costs and reduced regulatory submission risk as part of the industry paradigm shift to RBx.