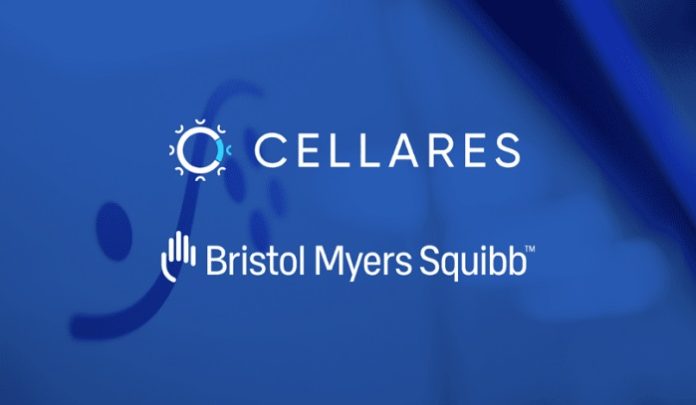 Cellares, the first Integrated Development and Manufacturing Organization (IDMO) dedicated to clinical and industrial-scale cell therapy manufacturing, announced that global biopharmaceutical company and cell therapy leader Bristol Myers Squibb  will enter a second proof-of-concept tech transfer process for the manufacture of a CAR-T cell therapy, as part of the Cellares Technology Adoption Partnership (TAP) program. As part of this expanded agreement, Cellares will optimize, automate, and tech-transfer the additional CAR-T cell therapy process onto its automated manufacturing platform, the Cell Shuttle.
Cellares' TAP program is a fast and low-risk opportunity for cell therapy developers to adopt the company's automated manufacturing technology for products in their pipeline. Bristol Myers Squibb is leveraging this program to evaluate the Cell Shuttle as an automated manufacturing process and produce comparability data confirming the Cell Shuttle as a viable, cost-efficient, and scalable manufacturing solution for cell therapies. Cellares is experiencing rapid growth and significant demand for its TAP program, with leading cell therapy developers looking to implement the Cell Shuttle as a clinical and commercial-stage GMP manufacturing solution.
"We're excited to expand our relationship with Bristol Myers Squibb even further beyond the Series C investment and the first TAP program for cell therapies," said Cellares CEO Fabian Gerlinghaus. "The optimization and automation of this additional CAR-T cell therapy process through our TAP program expands on our first partnership with BMS and helps our mission to accelerate access to life-saving cell therapies for patients."
The company's flexible manufacturing technology supports both autologous and allogeneic cell therapy processes and approximately 90% of cell therapy modalities. Under the TAP program, manual processes can be automated and tech-transferred onto Cellares' Cell Shuttle platform in only six months. Participating cell therapy developers can tech-transfer their cell therapy processes onto a Cell Shuttle at any stage – during pre-clinical development, in the clinic, or after regulatory approval. Thanks to automation, standardization, and software-defined manufacturing (SDM), every tech transfer thereafter is instantaneous to any Cell Shuttle in any other IDMO Smart Factory anywhere in the world.