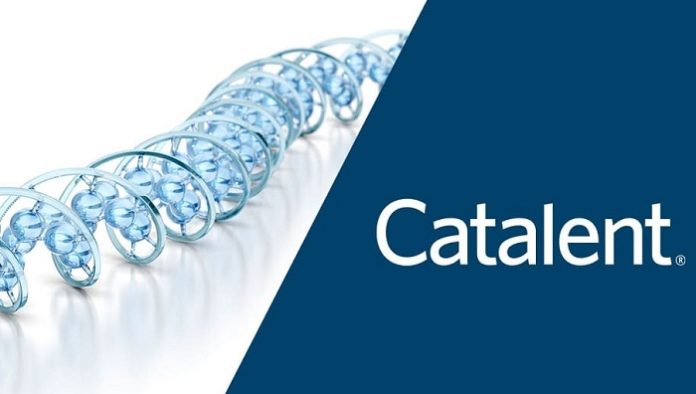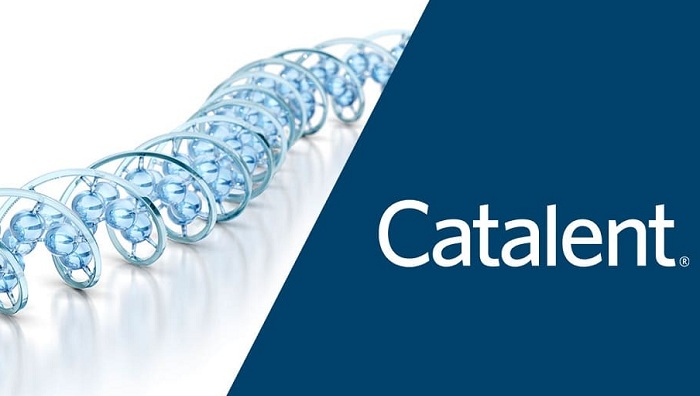 Catalent, the leading global provider of advanced delivery technologies, development, and manufacturing solutions for drugs, biologics, cell and gene therapies, and consumer health products, announced that it was approved by the U.S. FDA to produce commercial drug substance intermediate for AveXis' spinal muscular atrophy (SMA) gene therapy at its manufacturing facility located in Harmans, Maryland.
The approval comes after an FDA inspection of the Harmans state-of-the-art, commercial-scale gene therapy manufacturing center in June 2020. Since Catalent's partnership with AveXis, a Novartis company, was announced in July 2019, dedicated suite space has been prepared at the Harmans facility for the commercial manufacture of this adeno-associated virus (AAV) gene therapy.
"This is a significant milestone for Catalent and the gene therapy industry as a whole. Catalent is proud to be the first contract development and manufacturing organization to be approved for commercial gene therapy production," commented Manja Boerman, Ph.D., President of Catalent Cell & Gene Therapy. "This approval allows us to leverage our now-licensed, state-of-the-art GMP commercial manufacturing facility, and our deep AAV expertise, to support AveXis as it delivers a life-changing treatment for patients."
"Given the complexity and length of time required to make gene therapies, manufacturing is critically important," said Dannielle Appelhans, Chief Technical Officer for AveXis. "This approval further complements our internal manufacturing capacity and, over time, will allow us to increase supply to meet growing patient needs."
Catalent's Harmans commercial manufacturing facility, located near BWI airport, is equipped with single-use technology, and houses over 200,000 square feet of late-stage clinical and commercial-stage gene therapy production. The facility is one of Catalent's five gene therapy facilities in Maryland providing clinical through commercial scale services, and houses multiple CGMP manufacturing suites, including fill/finish, central services and testing laboratories, warehousing, and supply chain capabilities.
About Spinal Muscular Atrophy (SMA)
SMA is a rare genetic disease that leads to progressive muscle weakness, paralysis, and when left untreated in its most severe form, permanent ventilation or death for most patients by age 2. AveXis' gene therapy for SMA is designed to address the genetic root cause of SMA by replacing the defective or missing SMN1 gene to halt disease progression through sustained SMN protein expression with a single one-time intravenous infusion.
About Catalent Cell & Gene Therapy
Catalent Cell & Gene Therapy is a full-service partner for adeno-associated virus (AAV) vectors and CAR-T immunotherapies, with deep experience in viral vector scale-up and production and recently added expertise in autologous and allogeneic cell therapy development and manufacturing, which together position Catalent as a premier technology, development and manufacturing partner for innovators across the entire field of advanced biotherapeutics. Catalent has a global network of clinical and commercial manufacturing facilities, and fill-finish and packaging capabilities located in both the U.S. and Europe. Catalent Cell & Gene Therapy has produced more than 100 CGMP batches across 70+ clinical and commercial programs.
ABOUT CATALENT
Catalent is the leading global provider of advanced delivery technologies, development, and manufacturing solutions for drugs, biologics, cell and gene therapies, and consumer health products. With over 85 years serving the industry, Catalent has proven expertise in bringing more customer products to market faster, enhancing product performance and ensuring reliable global clinical and commercial product supply. Catalent employs over 13,500 people, including over 2,400 scientists and technicians, at more than 40 facilities, and in fiscal year 2019 generated over $2.5 billion in annual revenue. Catalent is headquartered in Somerset, New Jersey.