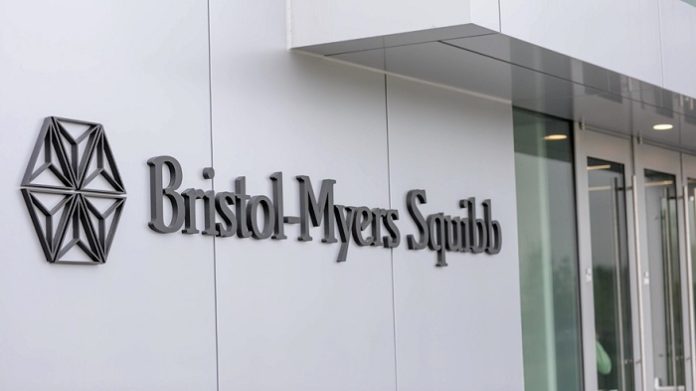 Bristol Myers Squibb and 2seventy bio, Inc.announced positive topline results from KarMMa-3, a Phase 3, global, randomized, multicenter, open-label study evaluating Abecma (idecabtagene vicleucel) compared to standard combination regimens in adults with multiple myeloma that is relapsed and refractory after two to four prior lines of therapy and refractory to the last regimen. KarMMa-3 is the first randomized clinical trial to evaluate a CAR T cell therapy in multiple myeloma. Results of a pre-specified interim analysis conducted through an independent review committee showed that KarMMa-3 met its primary endpoint of demonstrating a statistically significant improvement in progression-free survival. Treatment with Abecma also showed an improvement in the key secondary endpoint of overall response rate compared to standard regimens. Follow-up for overall survival, a key secondary endpoint, remains ongoing.
Safety results in the trial were consistent with the well-established and predictable safety profile of Abecma previously demonstrated in the pivotal KarMMa trial. No new safety signals were reported in this study.
"Results from the KarMMa-3 study clearly demonstrate the clinical benefit of using a CAR T cell therapy earlier in the multiple myeloma treatment paradigm," said Anne Kerber, senior vice president, head of Cell Therapy Development, Bristol Myers Squibb. "These data reinforce our commitment to unlocking the full potential of cell therapy as we strive to build on the company's heritage of innovation in blood cancers and transform patients' lives through science."
"We are extremely pleased to have met the KarMMa-3 primary endpoint at an interim analysis. These results help to advance our efforts to make Abecma available for earlier lines of treatment for patients and we look forward to discussing these results with regulatory authorities," said Steve Bernstein, M.D., chief medical officer, 2seventy bio. "Today's results are another important proof point for the transformative potential of autologous cell therapy and underscore the importance of continuing to study Abecma in earlier treatment settings for multiple myeloma."
Bristol Myers Squibb and 2seventy bio will complete a full evaluation of the KarMMa-3 data and work with investigators to present detailed results at an upcoming medical meeting, as well as discuss these results with health authorities. The companies thank the patients and investigators who are participating in the KarMMa-3 clinical trial.
Abecma was approved by the U.S. Food and Drug Administration (FDA) in March 2021 for the treatment of adult patients with relapsed or refractory multiple myeloma after four or more prior lines of therapy, including an immunomodulatory agent, a proteasome inhibitor, and an anti-CD38 monoclonal antibody. Please see the Important Safety Information section below, including Boxed WARNINGS for Abecma regarding cytokine release syndrome, neurologic toxicities, Hemophagocytic Lymphohistiocytosis/Macrophage Activation Syndrome and Prolonged Cytopenia. Abecma is also approved in the European Union, Switzerland, Japan, Canada and the United Kingdom for adult patients with relapsed or refractory multiple myeloma who have received at least three prior therapies.
About KarMMa-3
KarMMa-3 (NCT03651128) is a pivotal, Phase 3, global, randomized, multicenter trial evaluating Abecma compared to standard regimens in patients with multiple myeloma that is relapsed and refractory after two to four prior lines of treatment and refractory to the last treatment regimen. Patients were randomized to receive Abecma or standard regimens that consisted of combinations that included daratumumab, pomalidomide, dexamethasone, bortezomib, ixazomib, lenalidomide, carfilzomib or elotuzumab. The primary endpoint evaluated in this study is progression-free survival, defined as time from randomization to the first documentation of progressive disease or death due to any cause, whichever occurs first. Key secondary endpoints include overall response rate and overall survival.
About Bristol Myers Squibb
Bristol Myers Squibb is a global biopharmaceutical company whose mission is to discover, develop and deliver innovative medicines that help patients prevail over serious diseases.