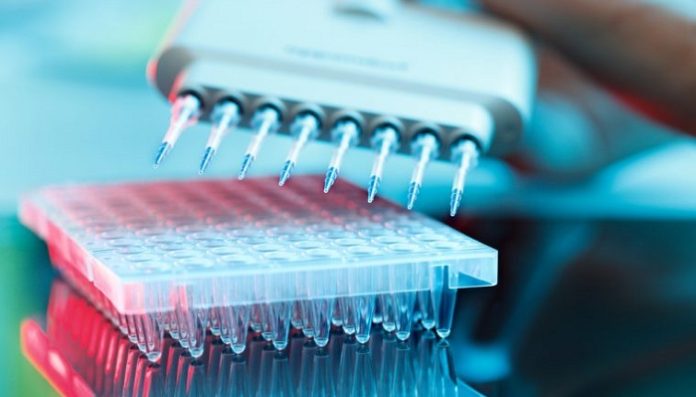 Biogen Inc, a global biotechnology company, announced the enrollment of the last patient in the global phase 3 STAR clinical study, which is evaluating the investigational gene therapy timrepigene emparvovec (BIIB111/AAV2-REP1) for the treatment of choroideremia (CHM). CHM is a rare, degenerative, X-linked inherited retinal disorder that leads to blindness.
"We are excited to advance innovative investigational treatments for inherited retinal disorders that have significant unmet medical need due to the lack of treatment options," said Alfred Sandrock, Jr., M.D., Ph.D., executive vice president, research and development, and chief medical officer at Biogen. "Timrepigene emparvovec could be a transformative gene therapy for individuals living with choroideremia who would otherwise face inevitable blindness. Completing enrollment of our phase 3 study represents a significant milestone in bringing this new potential therapy to patients."
STAR is a randomized, masked, prospective, parallel-controlled group phase 3 study that enrolled 170 adult males with CHM. The study is evaluating the safety and efficacy of a single subretinal injection of timrepigene emparvovec. The primary endpoint is the proportion of patients with an improvement of at least 15 letters from baseline in best corrected visual acuity (BCVA) at 12 months post treatment as measured by the Early Treatment Diabetic Retinopathy Study (ETDRS) visual acuity protocol. The STAR study was initiated based on proof-of-concept data from phase 1/2 studies, which indicated that at month 24, over 90 percent of patients treated with timrepigene emparvovec via targeted subretinal injection maintained visual acuity instead of experiencing the natural decline in BCVA expected in this degenerative disease. In a subset of treated patients with moderate to severe visual acuity loss, 21 percent experienced a gain in visual acuity of at least 15 ETDRS letters from baseline as compared to one percent of untreated patients in a natural history study.
CHM primarily affects males and is caused by a loss of function in the CHM gene which encodes the Rab escort protein-1 (REP-1). The REP-1 protein plays a role in intracellular protein trafficking, and the loss of function in the CHM gene leads to abnormal intracellular protein trafficking and impaired elimination of waste products from the retinal pigment epithelium and photoreceptors. Initially, patients with CHM experience poor night vision and over time, progressive visual loss ultimately leads to blindness.
Biogen added timrepigene emparvovec to its portfolio in June 2019 as part of its acquisition of Nightstar Therapeutics.
Timrepigene emparvovec is an AAV2 vector administered by subretinal injection, which aims to provide a functioning CHM gene and expression of the REP-1 protein to restore membrane trafficking and thereby slow, stop or potentially reverse decline in vision. Data from the Phase 1/2 studies demonstrated a slower rate of decline in visual acuity in patients treated with timrepigene emparvovec compared to untreated patients in the natural history study. In addition, some patients treated with timrepigene emparvovec showed improvements in visual acuity. The studies also demonstrated that timrepigene emparvovec was generally well tolerated with an acceptable safety profile.
Timrepigene emparvovec has received regenerative medicine advanced therapy (RMAT) designation from the US Food and Drug Administration (FDA), which includes all of the benefits of the fast track and breakthrough therapy designation programs and orphan drug designations in the US, Europe and Japan. The safety and efficacy of a single subretinal injection of timrepigene emparvovec is currently being evaluated in the ongoing phase 3 STAR study.