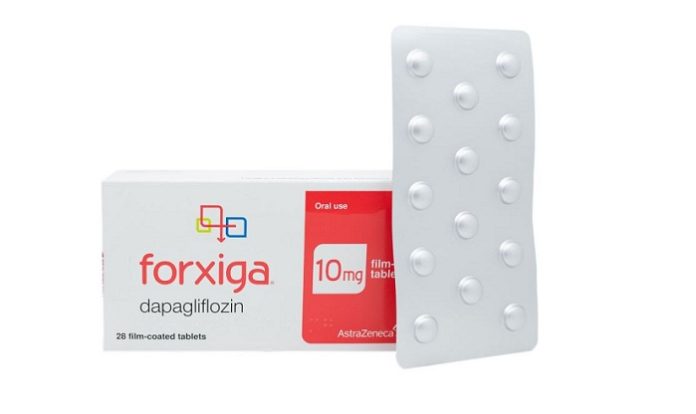 AstraZeneca's Forxiga has been approved in China to reduce the risk of cardiovascular (CV) death and hospitalisation for heart failure (hHF) in adults with heart failure (NYHA class II-IV) with reduced ejection fraction (HFrEF).
Heart failure (HF) is a life-threatening chronic disease that prevents the heart from pumping sufficient levels of blood around the body.1 At least half of patients with HF have a reduced ejection fraction (EF),2 which occurs when the left ventricle muscle is not able to contract adequately, and therefore expels less oxygen-rich blood into the body.3-5
The approval by China's National Medical Products Administration (NMPA) is based on positive results from the landmark DAPA-HF Phase III trial, published in The New England Journal of Medicine. The NMPA's Center for Drug Evaluation granted DAPA-HF priority review in May 2020.
Junbo Ge, Professor, Director and Doctoral advisor in the Department of Cardiology, Zhongshan Hospital, Fudan University, China, and investigator in the DAPA-HF Phase III trial, said: "The mortality rate of cardiovascular disease far exceeds that of cancer and other diseases, making it a leading cause of death in China. The DAPA-HF trial enrolled Chinese patients from 30 sites. Its results and today's approval will support a new standard of care for the millions of people in China living with heart failure."
Mene Pangalos, Executive Vice President, BioPharmaceuticals R&D, said: "There is no known cure for chronic heart failure except for heart transplantation, which is why there is an urgent need for new treatment options that can improve symptoms and help patients live longer. This approval marks another important step forward in our ambition to improve outcomes for millions of people worldwide living with this life-threatening disease."
The DAPA-HF Phase III trial demonstrated that Forxiga, in addition to the standard of care consisting of an angiotensin-converting enzyme inhibitor (ACEi) or an angiotensin receptor blocker (ARB), reduced the risk of the composite of CV death or worsening of HF events, including hHF versus placebo by 26%, and both components of the primary composite endpoint contributed benefit to the overall effect.6 Forxiga is the first sodium-glucose co-transporter 2 (SGLT2) inhibitor to have shown this benefit. In the DAPA-HF Phase III trial, the safety profile of Forxiga was consistent with the well-established safety profile of the medicine. During the trial, one CV death or hHF or an urgent HF visit resulting in intravenous therapy associated with HF could be avoided for every 21 patients treated with Forxiga.6
Forxiga (known as Farxiga in the US) is approved in the US, Europe, Japan and several other countries around the world for the treatment of adult patients with HFrEF.
Forxiga is advancing knowledge of cardiorenal protection as science continues to identify the underlying links between the heart, kidneys and pancreas. DAPA-HF is part of DapaCare, a robust clinical trial programme to assess the potential CV and renal benefits of Forxiga. The programme has also explored the treatment of patients with chronic kidney disease (CKD) in the DAPA-CKD Phase III trial, with the full results announced in August 2020 demonstrating that Forxiga met all primary and secondary endpoints, including all-cause mortality. Additionally, Forxiga is currently being tested in HF patients with preserved ejection fraction (HFpEF) in the DELIVER Phase III trial, with data readout anticipated in the second half of 2021, and in patients without type-2 diabetes (T2D) following an acute myocardial infarction (MI) or heart attack in the DAPA-MI Phase III trial – a first of its kind, indication-seeking registry-based randomised controlled trial.
AstraZeneca
AstraZeneca is a global, science-led biopharmaceutical company that focuses on the discovery, development and commercialisation of prescription medicines, primarily for the treatment of diseases in three therapy areas – Oncology, Cardiovascular, Renal & Metabolism, and Respiratory & Immunology. Based in Cambridge, UK, AstraZeneca operates in over 100 countries and its innovative medicines are used by millions of patients worldwide.