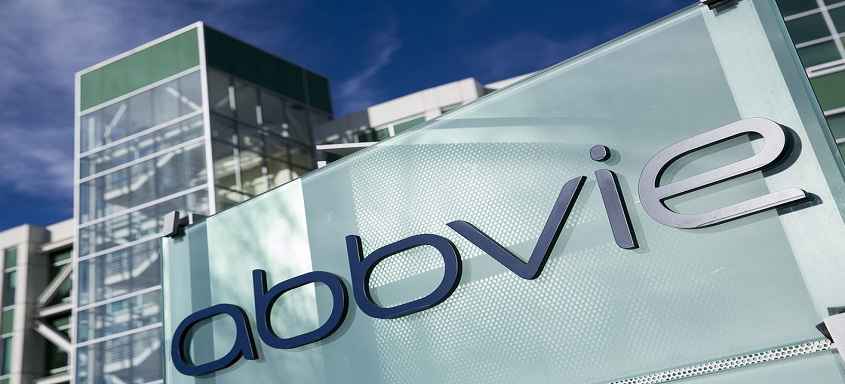 AbbVie , a research-based global biopharmaceutical company announced that the U.S. FDA  has lifted the partial clinical hold placed on CANOVA (M13-494), a Phase 3 trial evaluating venetoclax (VENCLEXTA® OR VENCLYXTO®) for the investigational treatment of relapsed/refractory multiple myeloma.
The CANOVA trial evaluates venetoclax in combination with dexamethasone versus pomalidomide in combination with dexamethasone in patients with relapsed/refractory multiple myeloma positive for the translocation (11;14) abnormality. The t(11;14) genetic biomarker is among the most common and routinely tested genetic abnormalities in patients with multiple myeloma.
The FDA removed the partial clinical hold based upon agreement on revisions to the CANOVA study protocol, including new risk mitigation measures, protocol-specified guidelines and updated futility criteria. Enrollment in the CANOVA trial may resume as determined by each participant site based on the approved protocol.
All other clinical trials evaluating venetoclax in patients with multiple myeloma remain on partial clinical hold while next steps continue to be evaluated with the agency. The partial clinical hold does not impact any of the approved indications for venetoclax, such as chronic lymphocytic leukemia (CLL) or acute myeloid leukemia (AML). AbbVie remains confident in the benefit/risk profile of venetoclax in those approved indications.
"We are pleased to move forward with the CANOVA study which, with the t(11;14) biomarker test, can help identify patients who may respond better to treatment and add clarity for physicians when choosing a therapy, if approved," said Mohamed Zaki, M.D., Ph.D., global head of hematology development, AbbVie. "We are working closely with regulatory authorities worldwide to continue our efforts to understand the potential of venetoclax for patients with multiple myeloma while continuing to advance research in patients with the t(11;14) genetic abnormality."
Results from the Phase 3 BELLINI trial evaluating patients with relapsed/refractory multiple myeloma were presented at the 24th European Hematology Association (EHA) Annual Congress during the late-breaking oral presentation session on Sunday, June 16. Additional data will be presented at a future congress or published in a medical journal.2
In March 2019, AbbVie announced the FDA placed a partial clinical hold on all trials evaluating venetoclax for the investigational treatment of multiple myeloma, following a review of data from the Phase 3 BELLINI trial of venetoclax with bortezomib and dexamethasone (Ven + Vd) versus placebo (placebo + Vd) in patients with relapsed/refractory multiple myeloma, in which a higher proportion of deaths (41/194 (21%)) was observed in the venetoclax arm compared to the control arm of the trial (11/97 (11%) — overall survival hazard ratio (HR) 2.027, 95% confidence interval (CI): [1.042, 3.945]). Progressive disease was the most common cause (45%) of death. The rates of serious adverse events (AEs) (48% vs 50%) and serious infections (28% vs 27%) were comparable between arms.2
Venetoclax is not approved by any regulatory authority, in any country for the treatment of multiple myeloma.
Despite the availability of multiple myeloma therapies, there is no optimal treatment sequence.3 Nearly all multiple myeloma patients eventually relapse, which is associated with poor outcomes, and each remission is typically shorter than the previous one.4 Patients with multiple myeloma have an average life expectancy of approximately five to six years after diagnosis.5 It is the second most common blood cancer with nearly 140,000 cases expected to be diagnosed worldwide this year.6,7
Venetoclax is being developed by AbbVie and Roche. It is jointly commercialized by AbbVie and Genentech, a member of the Roche Group, in the U.S. and by AbbVie outside of the U.S.
About AbbVie in Oncology
At AbbVie, we strive to discover and develop medicines that deliver transformational improvements in cancer treatment by uniquely combining our deep knowledge in core areas of biology with cutting-edge technologies, and by working together with our partners – scientists, clinical experts, industry peers, advocates, and patients. We remain focused on delivering these transformative advances in treatment across some of the most debilitating and widespread cancers. We are also committed to exploring solutions to help patients obtain access to our cancer medicines. With the acquisitions of Pharmacyclics in 2015 and Stemcentrx in 2016, our research and development efforts, and through collaborations, AbbVie's oncology portfolio now consists of marketed medicines and a pipeline containing multiple new molecules being evaluated worldwide in more than 200 clinical trials and more than 20 different tumor types. For more information, please visit http://www.abbvie.com/oncology
About AbbVie
AbbVie is a global, research and development-based biopharmaceutical company committed to developing innovative advanced therapies for some of the world's most complex and critical conditions. The company's mission is to use its expertise, dedicated people and unique approach to innovation to markedly improve treatments across four primary therapeutic areas: immunology, oncology, virology and neuroscience. In more than 75 countries, AbbVie employees are working every day to advance health solutions for people around the world. For more information about AbbVie, please visit us at www.abbvie.com