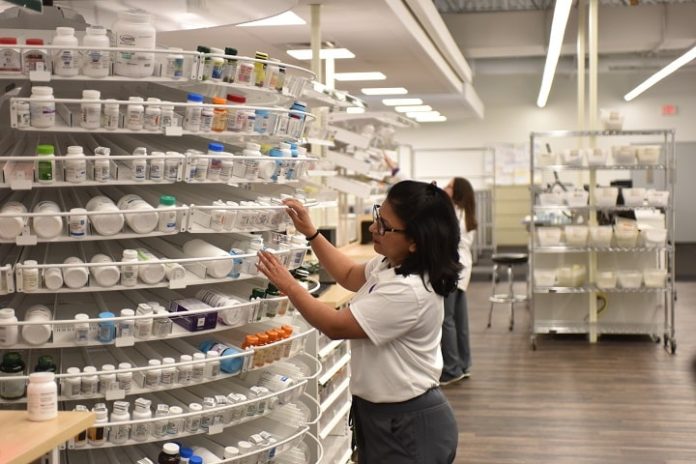 In a world where technology is meant to make life easier, one area it seems to fall short on is customer experience—especially in healthcare.
The many significant changes society has undergone in recent years have led to a decline in customers' expectations being met. Too often, you can't get a hold of a care provider on the phone and must resort to chatbots, adding to the frustration of trying to figure out when and how you will get your medications. This occurs despite the fact that 39 percent of healthcare consumers surveyed by Accenture in 2020 say a good digital interaction has a big influence on their experience.
The basis of customer experience is still consistent despite these obstacles. Individuals desire a simple, cost-effective and personalized chain of interactions that meet their needs.
The challenges–and opportunities—confronting pharmacies
However, a number of barriers to fully delivering this type of customer experience exist in healthcare, specifically pharmacies.
Much like other industries, short staffing, increased labor costs, rising rent and overall inflation are making it cumbersome for traditional pharmacies to balance customer experience with the rising costs of running their business. In a post-COVID world, we've all become accustomed to delays and shortages. But when it comes to the status of critical medications or prescriptions, customers must know about any delays or setbacks instantly.
This is where digitally transforming the pharmacy experience comes in. Many industries have been able to accelerate their digital transformation initiatives out of necessity because of the pandemic. And overall, healthcare has increasingly gone digital as the use of smartphones, digital health apps, wearable devices and telehealth have surged thanks to the broader e-commerce trend driven by consumers seeking better convenience, control and customization. The digital health investments industry is projected to reach $650 billion by 2026, and 77 percent of patients feel positive about their clinician using a mobile device in their care.
There's another technology-driven trend taking root in healthcare: e-pharmacy use is increasing. Juniper Research forecasts that the number of e-pharmacy users will reach 1 billion globally by 2027, with 795,000 users having purchased medication from online pharmacies in 2022. Consumers are increasingly using these online services for a more seamless, reassuring and transparent process when it comes to ordering and obtaining their medications.
3 best practices to help pharmacies go digital
Pharmacies that pursue digital transformation gain a number of benefits. First, they are better able to communicate with customers, providing real-time information such as medication delivery estimates. Second, it lets the customer decide how they want to communicate, whether it's via phone, email or text. Third, it can even help customers get their medications faster. Let's explore further what it takes to achieve these advantages.
    1. Manage their expectations
Sometimes, things out of our control happen. Instead of hiding behind delays, use technology to proactively communicate with customers that a medication might take longer to get to them than expected. Seventy-nine percent of American consumers said they expect a more attentive customer experience when their order is disrupted, and 91% said a good customer experience makes waiting for a product bearable. Be as transparent as possible about what you can and cannot deliver, as consumers are increasingly looking for that information loop.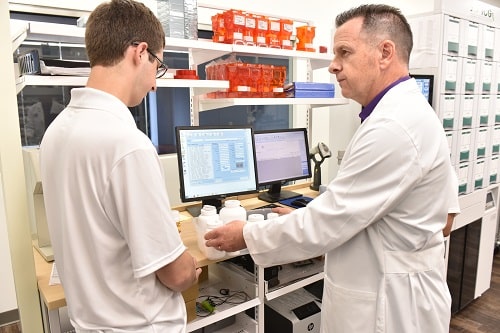 2. Give them choice
Hybrid is the new world we're living in on many fronts, from work to shopping and everything in between. In fact, consumers use an average of 10 channels to interact with a business. Just like we might want to buy online and pick up in-store, an individual might start registering for a healthcare service online and then not want to complete it that way. In that instance, pick up the phone and call them, and either walk them through how to complete it or do it for them. When you couple technology with well-trained humans, you remove the pain points of communication with your customers.
   3. Build connection through personalization
Not only must you offer communication choice, you also need to be aligned with your customers' needs and interests to provide a meaningful service. You have adults from Gen Z on up to WWII needing healthcare. Each generation and individual within it is going to have different health profiles, medical histories and goals. Delivering positive experiences is about truly getting to know your customers and the content and offers that map to their personal backgrounds. Incorporating digital elements into your pharmacy services arms you with the data you need to understand your customers better across channels, and to react in real-time to changes in health status, preference or behavior.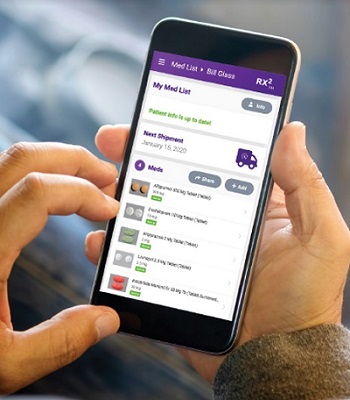 In 2023, pharmacies must go digital or go home—which is exactly where their customers increasingly want to manage their health. Plan to adapt to the digital space to efficiently communicate with your customers and offer an excellent experience.