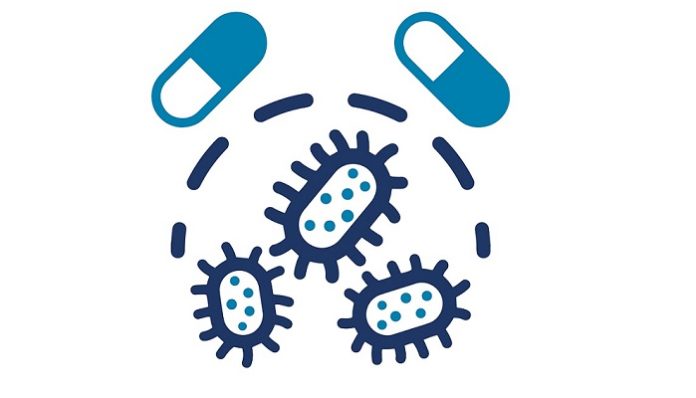 Common bacterial illnesses are getting more and more resistant to treatments, according to the World Health Organization's (WHO) Global Antimicrobial Resistance and Use Surveillance System (GLASS) report 2022, which includes AMR tendencies for the first time since 2017.
Information from the 2022 GLASS report
In addition to analyses of antimicrobial resistance rates with respect to national testing coverage, the document contains data on human consumption of antibiotics in 27 different countries. In just six years, 127 nations representing 72% of the world's population joined GLASS.
According to the study, ciprofloxacin, one of the most widely used oral antibacterials, is resistant to more than 60% of the isolates of the widespread sexually transmitted disease Neisseria gonorrhoea. The most prevalent pathogen causing urinary tract infections (UTIs), Escherichia coli, was resistant to fluoroquinolones, a second-line medication, as well as the first-line antibiotics ampicillin and co-trimoxazole.
According to the 2022 report, Klebsiella pneumoniae and Acinetobacter spp., which frequently cause bloodstream infections in hospitals, accounted for over half of the recorded cases of resistance. Treatment for these potentially fatal infections has to use last-resort medicines, like carbapenems. The danger of death is increased by the fact that 8% of bloodstream infections brought on by Klebsiella pneumoniae were found to be tolerant to carbapenems.
The analysis discovered bloodstream illnesses brought on by resistant Salmonella spp. and E. coli, despite the majority of resistance trends being steady during the previous four years. In comparison to 2017 rates, resistant gonorrhoea infections increased by a minimum of 15%. WHO stated that more investigation is necessary to ascertain why AMR increased and the degree to which it is connected to more hospitalizations and higher antibiotic use during the COVID-19 pandemic.
Data on antimicrobial consumption
According to the WHO's Access, Watch, Reserve (AWaRE) classification, 65% of the 27 reporting countries achieved the goal of ensuring that at least 60% of the antimicrobials consumed are from the ACCESS group of antibiotics, which are effective in a range of everyday infections and have a relatively low risk of developing resistance.
The new analysis indicated that for the majority of bug-drug combinations, countries with lower testing coverage—most often low- and middle-income countries (LMICs)—have a higher likelihood of presenting significantly higher AMR rates. The WHO indicated that this might be partially explained by the tiny proportion of referral hospitals that report to GLASS in many LMICs. For instance, the two AMR Sustainable Development Goal indicators, methicilin-resistant Staphylococcus aureus (MRSA) and E. coli, had worldwide median AMR levels of 42% and 35%, respectively. However, these percentages were significantly lower at 11% and 6.8%, respectively, when nations with substantial testing coverage were taken into account.
The WHO's plan for collecting more accurate AMR data
A lack of testing coverage and inadequate laboratory infrastructure, particularly in LMICs, make it challenging to evaluate AMR rates, according to the WHO. The organisation intends to use surveys to produce short-term evidence and long-term institutional capacity to facilitate routine surveillance in order to overcome this. To produce benchmark and trend data for AMR for policy creation and intervention monitoring, representative nationwide AMR prevalence surveys will be introduced. Additionally, the strategy calls for increasing the amount of representative AMR data that quality-assured laboratories submit at all levels of the healthcare system.
The WHO Director-General, Dr. Tedros Adhanom Ghebreyesus, said that antimicrobial resistance weakens modern treatment and puts millions of lives at risk. They must scale up microbiology testing and offer quality-assured data throughout all countries, not just the wealthier ones, to really comprehend the breadth of the global danger and deploy an effective public health reaction to AMR, says the World Health Organization.
The WHO states that addressing antimicrobial resistance trends requires a high degree of commitment from nations to increase surveillance capacity, offer data that is of high quality, and encourage action by all individuals and communities. The second phase of GLASS will promote effective data-driven action to limit the spread and introduction of AMR and guarantee that antimicrobial medications are accessible for future generations by strengthening the gathering of uniform quality AMR and AMC data.