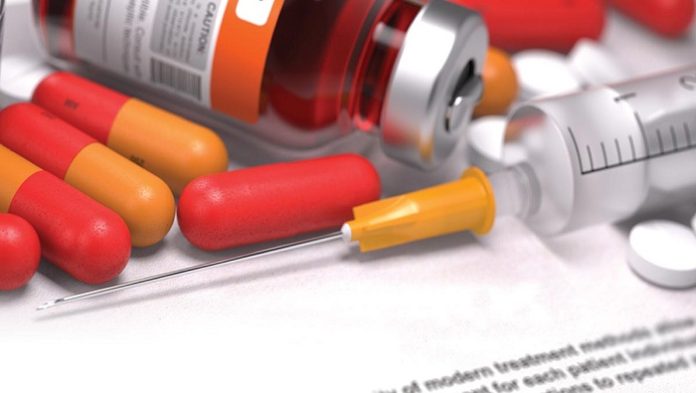 Gyroscope Therapeutics Limited, a clinical-stage retinal gene therapy company, announced that the US FDA has granted Fast Track designation to GT005 for the treatment of geographic atrophy (GA) secondary to dry age-related macular degeneration (AMD).
GT005 is an investigational one-time AAV-based gene therapy that is delivered under the retina and is intended to slow the progression of GA that can lead to blindness.
Fast Track designation was granted to GT005 for the treatment of people with GA who have specific mutations in their Complement Factor I (CFI) gene and low levels of the CFI protein in their blood. Enrolment in the phase II EXPLORE study to evaluate GT005 in this group of people is underway.
"Dry AMD is a life-altering diagnosis and there are currently no FDA-approved medicines available. Research suggests people with dry AMD who have certain CFI mutations that correlate with low CFI levels in the blood have a higher risk of developing AMD," said Nadia Waheed, M.D., MPH, chief medical officer. "We are pleased to receive Fast Track designation for our investigational gene therapy for this high-risk group. We look forward to working with the FDA as we advance our clinical programme evaluating the safety and effectiveness of GT005."
In addition to EXPLORE, Gyroscope also plans to initiate a second Phase II trial in 2020 that will evaluate GT005 in a broader group of people with GA.
The FDA's Fast Track programme streamlines the review of drugs for serious conditions without FDA-approved treatment options available. Fast Track designation gives applicants access to more frequent communication with the FDA throughout the review process, and the potential to apply for Accelerated Approval and Priority Review if relevant criteria are met, as well as Rolling Review, which means that completed sections of the Biologic License Application can be submitted for review before the entire FDA application is complete.
AMD is a leading cause of blindness affecting an estimated 196 million people globally. AMD typically affects people aged 50 and older, and causes a gradual and permanent loss of central vision that worsens over time. There are no approved treatments for the dry form of AMD, which is the most common, impacting approximately 90% of people with the disease. As dry AMD advances it leads to GA, an irreversible degeneration of retinal cells.
This vision loss can be devastating, severely impacting a person's daily life as they lose the ability to drive, read, and even see the faces of loved ones.
Gyroscope estimates that nearly 3.5 million people in the United States and EU5 European countries have GA, and that more than 100,000 people with GA have certain CFI mutations that correlate with low CFI levels in the blood and a higher risk of developing AMD.