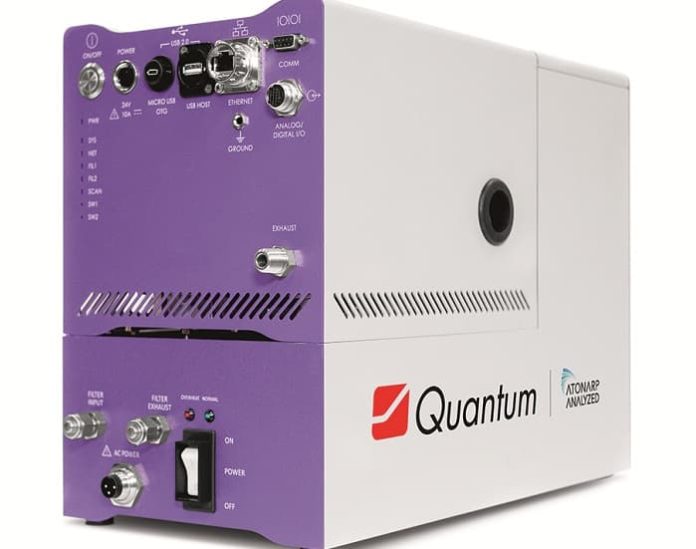 From 24 to 26 May, the pharmaceutical divisions of the IMA Group are gathering up in New York at Interphex 2022 – Booth 2545.
On show the latest solutions and developments in the pharma packaging industry, IMA Zero and IMA Digital: the Corporate projects dedicated to sustainable development and digitalization of processes.
During the show IMA Life will take part in the PDA Technical Conference Session – 26 May, 11.30 am – Innovation Stage, Booth 1281, Exhibit Hall: "Automation and Flexibility in Fill-finish Lines for Highly Toxic and Biologically Hazardous Injectable Products".
TECHNOLOGIES ON SHOW
On our Booth 2545, our experts will welcome the visitors introducing our technologies: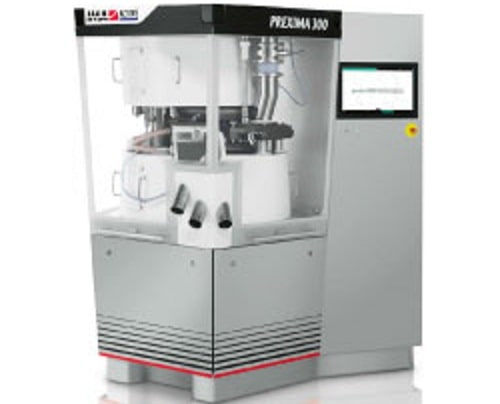 IMA Active, specialist in Solid Dose solutions, will showcase Prexima 300: the tablet press machine for medium production output. Prexima will be equipped with microNIR probes (VIAVI) that allows to evaluate and monitor continuously blends features and upstream mixing process success.
Thomas Processing, now part of the IMA Group, will also be present on show with its dedicated stand 3041, where you will able to discover Accela-CTC500 (Continuous Tablet Coating) and the Accela-Cota Pro 60 (Production Batch Tablet Coating).
Sensum will be on show with a dedicated corner. It provides high and mid capacity solutions for 100% quality inspection of tablets, capsules, transparent capsules and soft gels and in-line PAT solution for real-time visual monitoring of pharmaceutical processes.
IMA Life, Aseptic Processing & Freeze-Drying Solutions division, on show at Interphex NY will present Quantum, Lynfinity Lab and the Sentinel-LYO.
The Lab4life Development Lyo Lab
The Lab4life Development Lyo Laboratory located at IMA Life North America (NY) manufacturing facility includes a number of highly skilled professionals with extensive experience gained in the field of parenteral product and process development. The IMA Life Technology Team is ready to share new innovative processes and developments with you at the Lab4life Development Lyo Laboratory corner at the IMA booth.
Quantum smart miniature Mass Spectrometer is a non-invasive technique capable of performing quantitative real-time process-relevant measurements. A multipurpose device designed for use in pharma freeze dryers, it detects contaminants and process gases at concentrations down to ppm levels.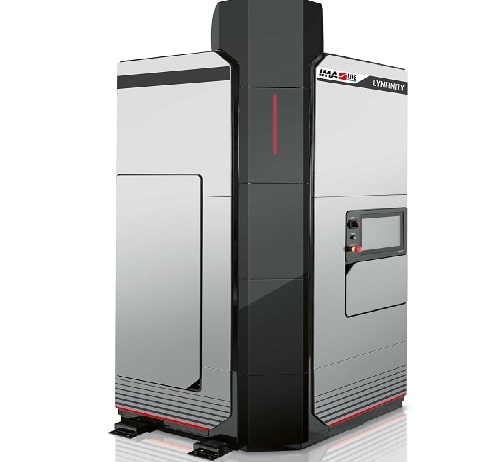 Lynfinity Lab, a high-tech, stand-alone module, enabling simple access to exclusive continuous aseptic spray freeze-drying technologies. Featuring an identical freezing process to the one implemented on Lynfinity at production scale, the laboratory version facilitates model building and cycle development. Scientists and lab technicians can easily test a formulation and collect vital data before switching to a production scenario.
Sentinel-LYO, a cloud-based platform for freeze drying data analysis, system health monitoring and predictive analytics. The IMA Life Lab4Life Lyo Process Lab in the Tonawanda facility in the USA, has
developed Sentinel-LYO, a product that performs big data analytics for monitoring the overall health of freeze-drying processes and equipment. The goal of this system is to move towards a predict-and-schedule model. This aligns well with guidance issued by the United States Food and Drug Administration regarding Continued Process Verification and maintenance of a validated system. By developing freeze-dryer-specific algorithms deployed on the cloud and augmenting with a framework of sensors to collect process and equipment data, a real-time comparison against historical performance of a freeze dryer
PDA Technical Conference Session
26 May, 11.30 am – Innovation Stage, Booth 1281, Exhibit Hall
On 26 May, IMA Life is pleased to participate in the PDA Technical Conference Session, taking place at 11.30 am at the Innovation Stage, Booth 1281, Exhibit Hall.
Giacomo Guidi, R&D Isolation Technology at IMA Life, will introduce a technical paper on "Automation and Flexibility in Fill-finish Lines for Highly Toxic and Biologically Hazardous Injectable Products".
The presentation focuses on the range of innovative solutions designed and implemented to face the increasing demand for flexibility and adaptability to manage a wide range of toxic/biological risk types in different products and packaging.
IMA DIGITAL
Launched in 2017, the IMA DIGITAL project focuses on digital products, tools and smart applications that ensure full efficiency during production. At the heart of the initiative is both the creation of machines connected to web platforms capable of reading and monitoring their performance, and the creation of accessory services that make it easier and more interactive for users to manage their fleets.
IMA Sentinel and A4GATE are therefore ideal solutions to monitor production autonomously and at the same time protect the sensitive data of operators and plants, while IMA Artificial Intelligence & Machine Learning optimizes production flows and quality.
IMA ZERO
IMA ZERO is the evolution of IMA's commitment to Sustainable Development, which aims at minimising environmental impact in industrial manufacturing while putting people and biodiversity at the centre. It definitely represents and embodies the Group's will and dedication to change and give a positive and eco- friendly impact. Starting from innovation, IMA ZERO is our very latest promise to create products, production processes and services, benefitting from a renewed logic of sustainability and from the awareness that our commitment today will help to shape the world of tomorrow.