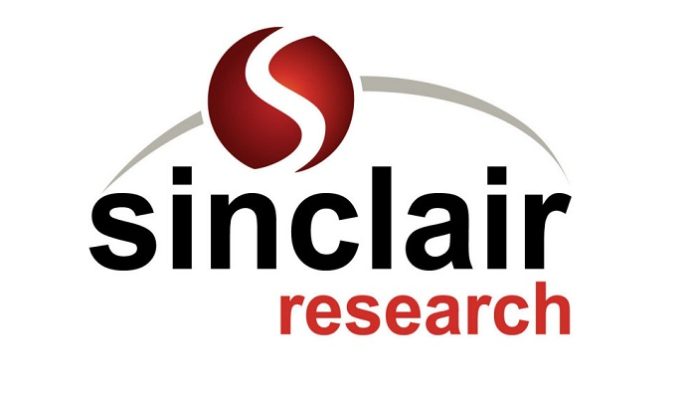 Sinclair Research, a leading provider of nonclinical contract research services, will officially open its 20,000-square-foot laboratory expansion later this spring. The additional capacity will support GLP nonclinical toxicology research studies to meet the growing demand from pharmaceutical customers for outsourced drug development services.
"This additional capacity will support our expanding toxicology and pathology service offerings," said Guy Bouchard, DVM, Chief Executive Officer of Sinclair Research. "As overall demand for our capabilities grows, we remain committed to expanding and enhancing our infrastructure to better serve our customers."
The new expansion adds 20,000-square-feet of research space to an existing purpose-built facility of more than 240,000-square-feet on Sinclair's 650-acre campus in Auxvasse, Missouri. The additional 17 research rooms feature customizable treatment and handling facilities that meet or exceed AAALAC standards, allowing Sinclair to support increasing demand for IND-enabling packages and offer expanded toxicology and pathology services. In addition, the new research space is supported by a fully computerized environmental control system and features a fully redundant onsite emergency backup power systems as well as other improvements to help Sinclair Research continue to provide efficient and accurate GLP-compliant studies.
"Our expansion projects are driven by our customers' need for timely, cost-effective research and development services to support IND-enabling packages," said Andy Brown, Sinclair's Vice President of Commercial Operations. "Our ongoing investments in capacity, service expansions and infrastructure will further assure our customers of timely study starts, quality services, and on-time reporting to keep their drug development programs moving forward."
About Sinclair Research
Sinclair Research, a nonclinical contract research organization (CRO), offers animal efficacy models, pharmacokinetics/pharmacodynamics evaluation, and IND-enabling toxicology and safety pharmacology research capabilities to support biopharmaceutical, animal health and medical device development programs. Sinclair is experienced in all research models and is the leading expert in miniature swine research. Built on more than 50 years of experience, Sinclair has emerged as a leader in diabetes, dermal, otic and animal health research services with streamlined quality systems supporting both VICH and GLP-compliant studies and SEND reporting with no backlog.