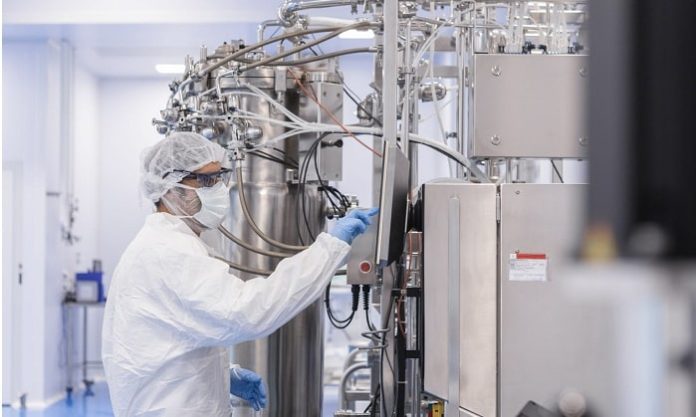 Simris Alg AB, a European biologics company focused on extracting high value biological active compounds from microalgae and cyanobacteria, announced a framework collaboration agreement with Lonza Ltd, a preferred partner to the pharmaceutical, biotech and nutraceutical markets, to commercialize Simris' ADC payload platform.
With more than 210 novel ADC clinical trials started in 2022, the market for ADC medicines continues to develop in line with their recognition as effective, stable and reliable cancer therapeutics. Novel payloads with novel modes of action, such as those developed by Simris Biologics GmbH (formally known as Cyano Biotech GmbH and a company wholly owned by Simris Alg AB), show great promise as effective cancer therapeutics that could improve quality of life for cancer patients.
Under the terms of the agreement, Lonza will integrate Simris' ADC payload technology into the Lonza Bioconjugation Toolbox and will gain the exclusive right to offer the technology to new and existing customers seeking novel payloads to develop into ADC medicines. The Lonza Bioconjugation Toolbox comprises a range of tailored solutions for the technology selection, development, and manufacturing of bioconjugates to advance the development of novel bioconjugate-based therapies.
In return, Simris will promote Lonza to customers as its exclusive contract drug and manufacturing organization (CDMO) partner for services using its ADC technology.
Julian Read, CEO at Simris Alg AB, commented, "We are delighted that Lonza shares our confidence in the potential of our ADC payload technology. This strategic partnership will help Simris to reach new customers and Lonza's market-leading capabilities as a CDMO increase the likelihood that our payloads will reach clinical use and thereby improve life quality for those unfortunate enough to suffer from cancer."
Iwan Bertholjotti, Senior Director Commercial Development, Bioconjugates, Lonza Ltd, commented, "This new collaboration with Simris allows us to offer customers exclusive access to novel payloads derived from cyanobacterial natural products, as part of the Lonza Bioconjugation Toolbox. Our partnership with Simris enables us to advance the development of novel bioconjugates with the potential to transform cancer therapy and patient outcomes."