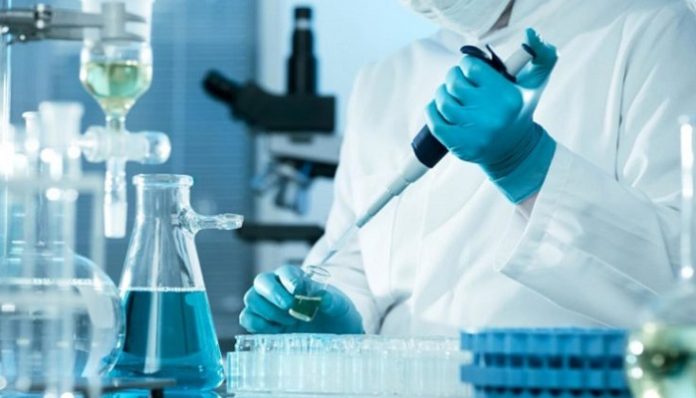 Shuttle Pharmaceuticals Holdings, Inc., a discovery and development stage specialty pharmaceutical company focused on improving the outcomes of cancer patients treated with radiation therapy (RT), today announced it has signed an agreement with the University of Iowa (UI) Pharmaceuticals for formulation development and clinical batch manufacture of drug capsules of Ropidoxuridine. This is expected to be the final step required in the drug manufacturing process for use in Shuttle Pharma's upcoming Phase II clinical trial evaluating Ropidoxuridine in combination with radiation therapy for the treatment of glioblastoma.
Shuttle Pharma has worked with TCG GreenChem, Inc. to complete the campaign to manufacture 25 kg of the drug product for Ropidoxuridine, and approximately 10,000 capsules, to complete the Phase II trial. Shuttle Pharma is preparing the Investigational New Drug application for the study with an expectation of final submission to the FDA at the end of the second quarter of 2023.
UI Pharmaceuticals is a university-affiliated CDMO offering pharmaceutical product development, manufacturing (sterile and non-sterile products), and analytical services. As an FDA-registered Drug Product Manufacturing and Testing Facility, UI Pharmaceuticals can produce and test products intended for both clinical studies and commercial sales.
"We continue to execute on the necessary steps to advance Ropidoxuridine, our lead clinical sensitizer drug candidate, towards the commencement of our upcoming Phase II clinical trial in brain cancer patients undergoing radiation therapy," commented Shuttle Pharma's Chairman and CEO, Anatoly Dritschilo, M.D. "We look forward to working with TCG GreenChem and UI Pharmaceuticals going forward to advance our clinical work."
Shuttle Pharma's platform of sensitizers offers a pipeline of product candidates designed to address the urgent clinical need for new radiation sensitizer agents. The Company's pipeline includes Ropidoxuridine, its lead clinical sensitizer drug candidate, to sensitize rapidly growing cancer cells and selective histone deacetylase inhibitors to sensitize cancer cells and stimulate the immune system. In addition, the Company has also pursued research related to the development of human cell cultures for health disparities studies and predictive biomarkers of radiation responses and late effects through awards received from the National Institutes of Health's National Cancer Institute for Phase I and II Small Business Innovation Research contracts.
More than 800,000 patients are treated with radiation therapy for their cancers in the US on a yearly basis. According to the American Society of Radiation Oncologists, about 50% are treated with curative intent and the balance for palliative care. The market opportunity for radiation sensitizers lies with the 400,000 patients treated with curative intent.