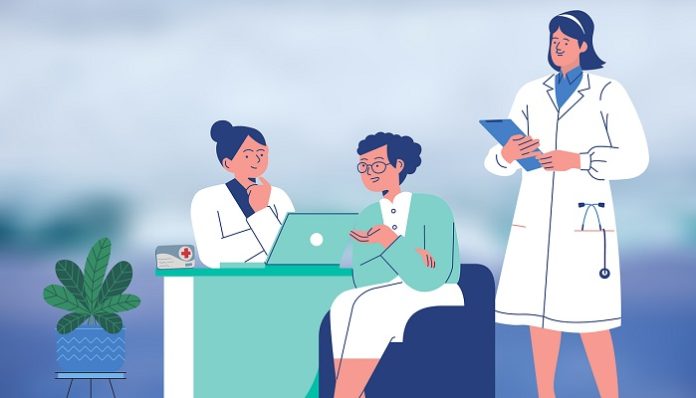 For years, the healthcare industry has been categorized as one of the world's most challenging, stressful, and yet somehow exciting industries. It also ranks high in knowledge, advancement, and having qualified personnel who know how to deal with complex patient needs.
Additionally, many students consider healthcare the ideal career path due to its strong job outlook, countless career opportunities, and high earning potential. However, seeking mentorship is an important part of the crux when it comes to advancing in the healthcare field. With relevant and adequate mentorship, many eager-to-learn and aspiring healthcare professionals can learn how to tackle challenges and climb the ladder to success.
Moving forward, if you are new to the world of healthcare or have been around for some time, exploring the importance of mentorship can help you make a positive impact and boost professional development.
Below are some benefits that corroborate the significance of mentorship for healthcare professionals:
1. Encouraging leadership
Healthcare professionals can sharpen their skills, expand their capabilities, and access the resources they need through mentorship. As such, they can rise to leadership positions within their organization and follow their aspirations.
You are more likely to take on the role of a mentor as your career advances and impart your expertise and experience to the next generation.This incredible mentorship loop ensures the sector's preservation and growth of expertise. Additionally, by actively seeking mentorship, healthcare professionals can gain the skills and direction they need to take on leadership roles.You'll also be encouraged to further your education with proper support, whether you work in healthcare administration or nursing. As an aspiring nurse, you can pursue an online MSN to DNP program to improve clinical practice and develop leadership skills. Such online programs are instrumental in accelerating career development and securing senior positions.
Similarly, if you work in a different capacity, you can choose degree programs that allow you to assume leadership positions.
2. Having better interpersonal and communication skills
To effectively communicate with patients, coworkers, and interdisciplinary teams, healthcare professionals need strong interpersonal and communication skills. A mentor can offer advice on communicating effectively using strategies like attentive listening, compassion, and clear articulation. Through observation and criticism, mentors assist mentees in improving their communication abilities to build relationships, convey information clearly, and work effectively with others.
3. Boosting knowledge
Beyond what formal education may offer, mentoring in the healthcare industry helps mentees sharpen useful skills and information. Through one-on-one conversations, mentors impart their knowledge and experiences, assisting mentees in overcoming obstacles in the real world and acquiring clinical competence.
Mentees obtain knowledge of effective patient care, diagnostic procedures, treatment regimens, and the most recent developments in healthcare by watching and gaining insight from seasoned professionals. Their professional growth and confidence are boosted by this practical experience, which also prepares students for the healthcare sector's novel challenges.
4. Fostering professional and personal growth
Mentoring lays the foundation for mentees to grow personally and professionally. Mentors offer guidance, support, and constructive feedback to enhance mentees' communication, emotional intelligence, and analytical thinking abilities. They motivate mentees to set and accomplish career goals, pursue continuous learning, and develop self-awareness. The mentor-mentee relationship inspires mentees to overcome challenges, broaden their career horizons, and strive for excellence in their professional settings.
5. Improving research
Healthcare practitioners can receive guidance from mentors with research experience on comprehending and applying evidence-based procedures. They can offer guidance on research methodology, the critical evaluation of scientific literature, and how to conduct research investigations. Individuals can learn plenty about research planning, data analysis, and dissemination by working with a mentor. As healthcare workers focus on providing patient-centered treatment based on the most recent scientific knowledge, this skill set is becoming increasingly crucial.
6. Navigating through the emotional challenges
The healthcare sector has several emotional challenges. It may be highly likely that you regularly deal with people during their most trying times, depending on what part of their health your employment addresses.
At times, suffering patients don't get to return home to their families. Encountering such situations never gets easier, but they might be especially difficult at the beginning of your career. The task may be made simpler by having a mentor who gets it. While they won't be able to lessen the impact of a poor patient result, they can help the new healthcare professional comprehend the larger context of their work. That's why most healthcare professionals are told to hone emotional intelligence skills since they are instrumental in coping with such situations.
7. Career development
The healthcare field is vast and incredibly challenging, making maintaining pace painstaking. Fortunately, with a mentor, individuals can gain useful insights into specific fields and have the knowledge they need to make decisions and develop.
Mentors can also offer networking opportunities for mentees who want to work in various settings and make connections with industry leaders. Likewise, mentors might suggest additional certifications and training courses that align with the mentee's career goals and interests.
8. Improving patient outcomes
Attainingoptimal standards of patient outcomes is the ultimate aim of every healthcare facility. Mentorship offers significant benefits that positively impact patient treatments and outcomes. It equips mentees with the necessary knowledge to uphold the importance of patient-centered care.
Moreover, mentors assist mentees in cultivating vital qualities such as integrity, compassion, and professionalism, which are crucial for delivering high-quality care. These skills are invaluable when managing challenging patient scenarios, prioritizing patient needs, and fostering effective interactions with patients and their families.
Conclusion
By now, it should be easy to understand that mentorship plays a key role in shaping the careers of aspiring healthcare professionals. Future healthcare leaders can hone essential skills, foster their professional and personal development, and manage career advancement with the assistance of mentors, thanks to their advice, support, and knowledge. Additionally, the impact of mentorship goes beyond individual career growth, influencing patient outcomes and care by instilling compassion, values, and ethical practices. And as the healthcare industry progresses, the sustainability and growth of a skilled and compassionate workforce can be cemented by making mentorship an integral component.