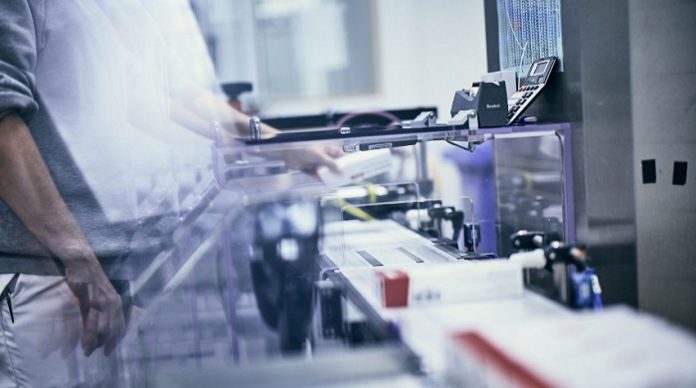 Sever Pharma Solutions, a leading pharmaceutical contract development and manufacturing organization (CDMO), has announced the groundbreaking of its new high potency active pharmaceutical ingredients (HPAPI) manufacturing suites. The company's investment in these new state-of-the-art manufacturing facilities will allow them to better serve pharmaceutical clients seeking the rare combination of HPAPI Drug Product development, clinical and commercial manufacturing, and Hot Melt Extrusion processing.
Sever Pharma Solutions has an extensive history of developing and manufacturing HPAPI drug products like contraceptive vaginal rings at their site in Malmö, Sweden. The new suites in Putnam will feature the latest extrusion technologies, facilities, and containment equipment to provide clients with the ability to develop and manufacture polymer-based HPAPI drug products such as long-acting implants and inserts and amorphous solid dispersions while meeting rigorous quality standards. Sever Pharma Solutions' new HPAPI suites will also offer increased capacity and flexibility, ready to supply end-to-end solutions to meet the ever-increasing demands of the pharmaceutical industry.
"We are excited to announce the groundbreaking of our new high potency drug manufacturing suites," said Kenneth Stokholm, CEO of Sever Pharma Solutions. "With this significant investment, we have responded to our client and industry needs to provide this combination of polymer-based formulations for high potent drugs. We will continue to provide our clients with world-class manufacturing capabilities that help them improve the lives of patients worldwide."
Sever Pharma Solutions acquired the Putnam, CT, facility in late 2021 with an eye toward this expansion. The Putnam facility has been developing extrusion-based formulations for clients since 2005 and moved into the current GMP manufacturing facility in 2015. The additional new manufacturing suites are expected to be fully operational by November 2023, enabling Sever Pharma Solutions to continue delivering innovative pharmaceutical solutions for its clients.