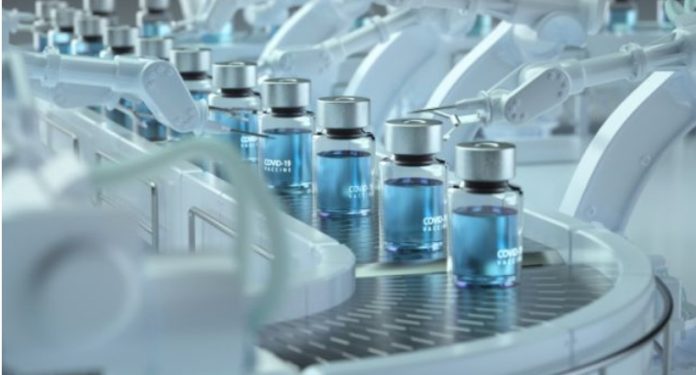 Sanofi has entered into an agreement with Janssen Pharmaceutical NV and Janssen Pharmaceuticals, Inc., two of the Janssen Pharmaceutical Companies of Johnson & Johnson, under which Sanofi will support manufacturing of Janssen´s COVID-19 vaccine in order to address the COVID-19 pandemic and supply needs. Janssen has submitted an application to the U.S. Food and Drug Administration (FDA) requesting Emergency Use Authorization for its single-dose Janssen COVID-19 vaccine candidate and an application for conditional marketing authorisation to the European Medicines Agency.
Once authorized, Sanofi will provide Johnson & Johnson access to the established infrastructure and expertise of its vaccine manufacturing plant in Marcy l'Etoile, France, to formulate and fill vials of Janssen's COVID-19 vaccine candidate in 2021, at a rate of approximately 12 million doses per month.
"Today's agreement is the second of its kind and demonstrates Sanofi's ongoing commitment to the collective effort to ending this crisis as quickly as possible," said Paul Hudson, Chief Executive Officer, Sanofi. "While our priority remains advancing our two COVID-19 vaccine programs, we recognize there are opportunities to increase supply and expand access to COVID-19 vaccines. As such, without compromising other essential medicines and vaccines, and where we have the right manufacturing capabilities, we are stepping forward to show solidarity in the industry and continue doing our part in the fight against COVID-19."
Sanofi earlier announced an agreement with Pfizer-BioNTech under which Sanofi will support the manufacturing and supply of more than 125 million doses their COVID-19 vaccine.
About Sanofi
Sanofi is dedicated to supporting people through their health challenges. We are a global biopharmaceutical company focused on human health. We prevent illness with vaccines, provide innovative treatments to fight pain and ease suffering. We stand by the few who suffer from rare diseases and the millions with long-term chronic conditions.