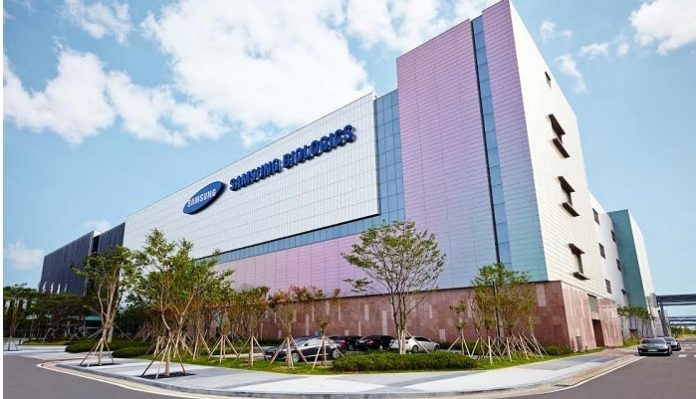 While attending the 2023 BIO International Convention, Samsung Biologics, a leading contract development and manufacturing organization (CDMO), revealed details of the company's future expansion plan to have its new fifth plant operational by April 2025. Recently on June 1, the company fully completed its latest and the world's largest biomanufacturing plant, Plant 4. The move reinforces Samsung Biologics' unmatched speed and commitment to providing partners with high-quality services and products in response to the surging demand for biologics.
As the first facility of Samsung Biologics' second Bio Campus at its headquarters in Songdo, South Korea, Plant 5 is expected to have the shortest construction timeline of 24 months, made possible by the company's standardized design, accumulated operational excellence, and proven expertise acquired through the construction of its existing four plants. The new plant will add a capacity of 180,000 liters, and upon its completion, Samsung Biologics will maintain the world's largest biomanufacturing capacity at 784,000 liters.
"Over a decade ago, we committed to bringing innovative solutions to our partners, and we've successfully delivered on that commitment with each new plant. Now building on this foundation, Plant 5 will leverage our unparalleled experience and expertise to deliver long-term success for our clients," said John Rim, President and CEO of Samsung Biologics. "By expediting our capacity expansion and providing fully integrated services, we hope to close the gap between the demand and supply of life-saving biomedicines."
Dubbed the Dream Plant for its flexibility and ability to meet clients' goals, Plant 5's key features also include seamless process integration and optimization as well as advanced automation to consistently deliver high productivity and quality throughout its operations. The new plant will also incorporate sustainable systems to support the company's commitment in achieving net zero greenhouse gas emissions by 2050 or earlier.
Plant 5 ultimately marks the first phase of Samsung Biologics' second Bio Campus. In July 2022, the company purchased 357,360m2 of land for the expansion, which will feature an Open Innovation Center for biotech incubation and four plants for a total capacity of 720,000 liters.
All facilities will be connected to maximize output and efficiency with automated logistics and will incorporate next-generation technologies with fully digitalized systems to offer seamless client communication. Upon the completion of Bio Campus II, Samsung Biologics will hold a total capacity of 1.324 million liters.
"This strategic investment allows us to support our clients across the entire product lifecycle," said Rim. "Through innovation and sustainability, Bio Campus II will add unbeatable value to our existing services and offer expanded capacity in record time to enable their success."