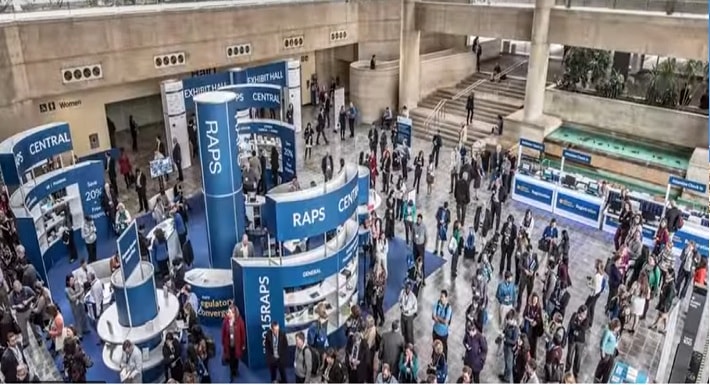 The Regulatory Affairs Professionals Society (RAPS) will hold its inaugural RAPS Regulatory Conference – Europe 2019 at the Radisson Blu in Brussels, 13–14 May.
The conference will bring together regulatory professionals, industry leaders, regulators and other stakeholders to share information, ideas and insight on the changing European regulatory environment.
The event comes as a host of new laws affecting the medicines, medical devices and in vitro diagnostics (IVDs) sectors are due to come into effect, with both regulators and companies across the sector facing myriad uncertainties.
The new EU laws include:  
The new Medical Device Regulation (MDR) – 2020
New In Vitro Diagnostic Regulation (IVDR) – 2022
Clinical Trials Regulation (CTR) – delayed by technical issues, but could be ready in 2020.
On top of these pending new major regulations, the UK is just weeks away from its planned exit from the EU with no deal in place to define the two entities' post-Brexit relationship.

"I don't know if there have ever been so many unanswered questions facing the makers of medicines and medical technology serving Europe, and the patients and healthcare providers who rely on them," said RAPS Executive Director Paul Brooks.
"Regulatory professionals have to be experts at dealing with uncertainty and planning for contingencies. Those who work in Europe or whose scope of work includes products developed or marketed in Europe are really being challenged right now. If there were ever a time this conference is needed, it's now."
More than 50 thought leaders from the healthcare products sector will share their perspectives at the conference, including representatives from the European Medicines Agency (EMA), European Commission (invited), several EU Competent Authorities, leading notified bodies and many other industry/sector experts.
The conference agenda is available on the RAPS Regulatory Conference – Europe 2019 website and will be regularly updated as additional speakers are confirmed.
"We designed a conference for European regulatory professionals by European regulatory professionals," said conference planning committee co-chair and RAPS president-elect, Gert Bos, PhD, FRAPS, who is executive director and partner with Qserve Group in the Netherlands. "There is a real need for a European event devoted entirely to regulatory issues affecting both medicines and medical devices and technology. RAPS is stepping in, with advice, guidance and active participation from our European members and volunteers, to fill that need."
Fellow committee co-chair, Sabina L. Hoekstra-van den Bosch, PharmD, FRAPS, a scientific staff member for the Central Committee on Research Involving Human Subjects in The Hague, the Netherlands added: "With so much about implementation of the new regulations yet to be done and so much that might still evolve, we can't offer all the answers, but we can promise attendees will have access to leading experts and the collective knowledge and experience of the European regulatory community."
For those who need even more in-depth guidance on MDR and IVDR, two workshops will be held immediately following the main conference: 'Transitioning to the EU MDR and Managing Legacy Devices' and 'The New EU IVDR Regulatory Paradigm.'
RAPS, a global organization headquartered in the US, has focused much of its attention and resources in recent years on supporting and connecting with European regulatory professionals. The society has hosted a series of well-received programs and workshops in various European locations over the past two years. It also organizes the largest annual gathering of the regulatory profession, the Regulatory Convergence. The new Europe-based conference will build on RAPS' track record of successful events, its growing European membership and its relationships with the world's top regulatory experts.
About the MDR
The MDR introduces new requirements for combination products, which include both medical devices incorporating ancillary medicinal substances and medicinal products incorporating medical devices. Both device and drug manufacturers making and marketing combination products need to anticipate and prepare for how the changes may impact existing and new products.  
About RAPS
The Regulatory Affairs Professionals Society (RAPS) is an international membership organisation of regulatory professionals in the rapidly growing medical device, pharmaceutical and biotechnology sectors.
As regulatory professionals, RAPS members perform vital work in all areas of the healthcare product lifecycle; ensuring products are safe and effective, while driving organisational strategy and sound decision-making.
RAPS supports these individuals and the regulatory profession as a whole by providing education and training, certification, professional standards, research, knowledge-sharing, publications, networking and career development opportunities and other valuable resources. It is committed to helping its members continually develop the knowledge and skills they need to excel.
Regulatory professionals looking to join RAPS or learn more should visit RAPS.org