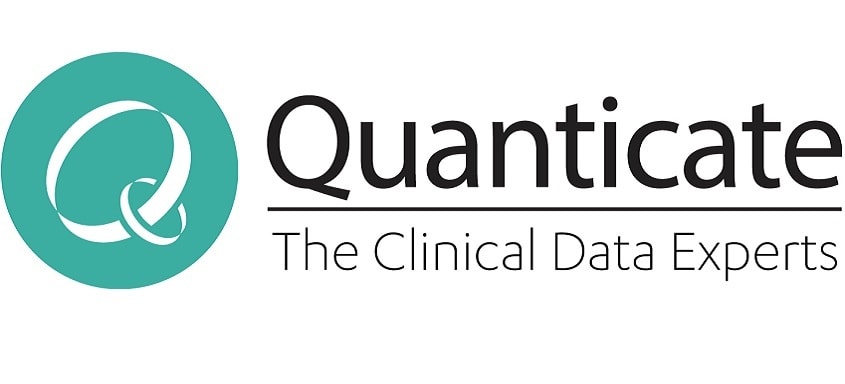 Quanticate, a leading global data-focused Clinical Research Organization (CRO), has named Nick Darbey as the company's Executive Vice President of Business Development.
Drawing on Darbey's proven track record of growing CROs, Quanticate will leverage his business development leadership to support the growth of the business as he joins the company's executive team.
Reporting to Quanticate's Chairman and Chief Executive Officer David Underwood, Darbey will work across Quanticate's global office network (UK, North America, India, South Africa, and Poland), supporting the development and delivery of services that meet evolving client and patient needs.
"Nick is an executive leader with a recognised history of performance, growing businesses at double digit annual figures over multiple years," said Underwood. "He is a strategic leader with deep knowledge in combining proposals, contracts, business development and marketing expertise with financial and analytical skills."
Quanticate is one of the world's largest data-focused CROs and widely known as clinical data experts with an exemplary track record in supporting customers with the most complex study designs and required analysis.
Darbey will further focus Quanticate in its ability to serve drug developers with highly complex clinical data solutions, leveraging the company's expertise and advanced knowledge of clinical data solutions across biostatistics, statistical programming and clinical data management.
"Quanticate has a fantastic reputation and a long history in supporting pharma and biotech companies over the past three decades as leading data experts in the industry," said Darbey.
"I'm delighted to be stepping into the role of EVP Business Development and leading the commercial team at Quanticate to build on the great success that has already been achieved. With a focus on the high-quality service and data expertise our customers expect, I am looking forward to driving our business growth and working with all our existing and new customers as we support their needs and complex trials".
About Quanticate
Quanticate is one of the world's largest global data-focused clinical research organizations (CROs) with a primary focus on data collection and validation, statistical analysis, and clinical trial reporting. As an expert in clinical data, with a long history spanning across 3 decades, Quanticate can rapidly provide high-quality teams that offer flexible solutions for clinical data management, biostatistics, statistical programming, pharmacokinetic/pharmacodynamic (PK/PD) analysis, medical writing, and statistical consultancy. Quanticate meets the needs of drug and device development companies by offering customer focused resource solutions from fixed cost or functional service provider (FSP) models through to consultancy. Quanticate has become the trusted supplier of choice for many companies from niche biotechnology and device companies to top tier pharmaceutical giants.