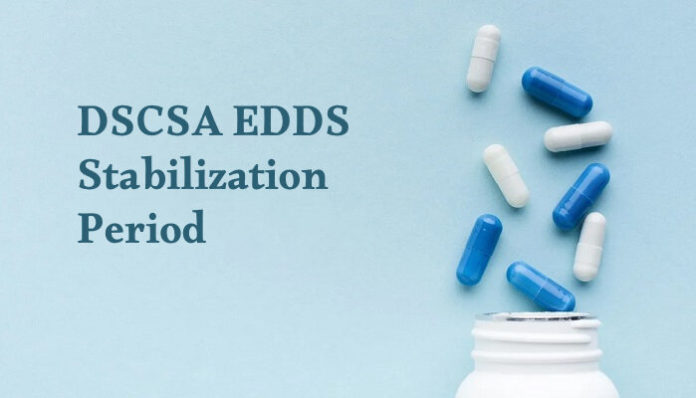 The HDA Traceability Seminar commenced with a full audience and a prevailing message woven into the presentations: The FDA's release of the DSCSA EDDS guidance on Friday, August 25th, should not be seen merely as a period of enforcement discretion. Instead, it signifies a crucial stabilization phase that extends until November 27, 2024.
Leigh Verbois from the FDA, during her joint presentation with Connie Jung, emphasized the significance of this period. She stated that they wanted to make sure that this time was used to implement, troubleshoot, and enhance systems for trading partners and processes while ensuring continued product availability. She further noted that with the compliance policies outlined in this new guidance, their focus was on November 2023 and beyond.
Jung, a senior advisor for policy at the FDA, reiterated this message, stressing that it's not a signal to halt progress. She cautioned that it did not imply stopping any efforts and added that they expected and required everyone to continue implementation because failing to do so would impede their progress. She emphasized that their expectation was that electronic data should be tested and exchanged before the specified date.
Tish Pahl, a principal at Olsson Frank Weeda Terman Matz PC, drew attention to a critical section of the guidance, one that the FDA had underscored. As Pahl noted, "The FDA doesn't employ typographical emphasis lightly, so the fact that they've underlined this section is unusual and particularly significant." She recommended that when dealing with companies considering canceling contracts due to the guidance, they should refer to this emphasized passage.
The interconnectivity of an interoperable electronic system implies that any delay in the efforts of manufacturers ripples through to the exchange of data with distributors and wholesalers, causing further delays for dispensers downstream. Some of these downstream trading partners have expressed frustration at waiting for manufacturers to commence testing.
The industry's response to the FDA's guidance depends on each manufacturer's readiness prior to the announcement. Riya Cao from LSPedia explained that the stabilization phase is designed for companies that have already gone live. She expressed uncertainty about how many were eligible for stabilization and highlighted concerns about companies falling behind. She suggested that some were interpreting the discretion as a reason to postpone their work for another year. She also pointed out that for those fortunate enough to enter stabilization, there's still a substantial amount of work ahead. They must delve into daily operations to uncover unforeseen scenarios.
Representing manufacturers at an onboarding panel, Blair Korman, Senior Director of Digital Identification & Traceability at Johnson & Johnson Supply Chain, and David Mason, Supply Chain Compliance and Serialization Lead at Sandoz, highlighted their intentions during this period. Korman stressed the importance of using this time to address matters that needed expedited solutions before. She aimed to initiate data exchanges with downstream trading partners by the end of November 2023 to allow internal teams to practice and prepare for full-scale implementation by November 2024.
Credentialing within the Verification Router Service (VRS) is an area that Korman believes requires more attention. She explained that with all this valuable data in circulation, they must ensure its protection. Credentialing can potentially help in this regard, and it might also be applied to trace requests. She emphasized that this is an opportunity to focus on areas that haven't received much attention.
Standard Operating Procedures (SOPs) and staffing are additional areas of emphasis. Mason mentioned that they were in the process of reviewing all SOPs based on their current processes. He indicated that he would be reaching out to individuals to discuss data feedback because that's critical. He mentioned that they were still in the process of hiring and structuring their teams. This extra year gives them more time to refine their processes. He emphasized that his focus for 2024 was error resolution for GS1, data analysis, and data management.
William Carney, Vice President of Operations at Genetco, Inc., plans to revisit their SOPs as well. He mentioned that they drafted these SOPs a couple of years ago when they began this journey. Now, they must incorporate what they've learned from receiving data and encountering errors to ensure that their policies align with their actual processes and comply with regulations.
They also intend to address their outbound processes to align them with error-handling policies. Carney elaborated that they were expanding the number of employees responsible for outbound checking because it would become more labor-intensive. Previously, they scanned entire cases, but now, they need to scan individual units most of the time.
On the supplier side, Anil Suresh from SAP SE acknowledged the rush to compliance to facilitate customer implementation. He mentioned that their focus now would be onboarding. Without data exchange, everything else falls apart. Their goal was to improve processes to automate onboarding and ensure that everyone is onboarded by the end of this year. Then they can concentrate on standardization, error resolution, EPCIS 1.3 adoption, exception handling, and credentialing.
Pharmacy owners and dispensers may initially feel relief, but the pharmacy trade association panelists emphasize that progress toward compliance must not halt. Ilisa Bernstein, Senior Vice President of Pharmacy Practice & Government Affairs at the American Pharmacists Association, highlighted the challenges faced by small, independent pharmacies. She explained that the independent pharmacy community was still on a significant learning curve. She stressed that there was a need to intensify education efforts and clarify that stabilization requires onboarding, which is not a simple plug-and-play solution.
The FDA's recent guidance has shifted the focus toward a stabilization period, emphasizing the importance of continued progress and onboarding to ensure smooth data exchange by November 2024. Manufacturers, dispensers, and suppliers are recalibrating their strategies and paying attention to areas such as credentialing, SOPs, and staffing during this extended timeline to achieve compliance effectively. The message is clear: the industry must keep moving forward to meet the November 2024 deadline effectively.