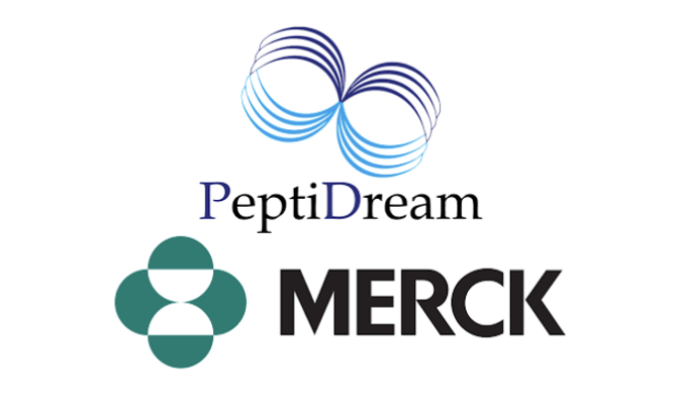 PeptiDream Inc., a Japan-based biopharmaceutical company, has entered a new multi-target collaboration and license agreement with Merck & Co, Inc. (known as MSD outside the U.S.) focused on the discovery and development of novel peptide drug conjugates (PDCs).
PeptiDream will provide peptide candidates identified from its Peptide Discovery Platform System (PDPS) technology for use as PDCs against targets of interest to MSD. MSD will have exclusive rights to the peptide candidates for conjugation to cytotoxic payloads and will be responsible for all development aspects of any PDC products arising from the collaboration.
The new collaboration and license agreement builds on the long collaborative relationship between the companies, which began with a multi-target discovery and optimization collaboration in April 2015.
PeptiDream will receive an upfront payment and is eligible for certain specified development, regulatory, and commercial milestones potentially totaling up to $2.1 billion. PeptiDream is also eligible to receive royalties on net sales of any such products.
"I am excited to announce this collaboration with MSD for the discovery and development of peptide drug conjugates, to further expand on our pipeline of innovative PDC therapeutics. We look forward to continuing to work with the excellent team at MSD as we build on years of collaboration." said Patrick C. Reid PhD, President & CEO of PeptiDream.