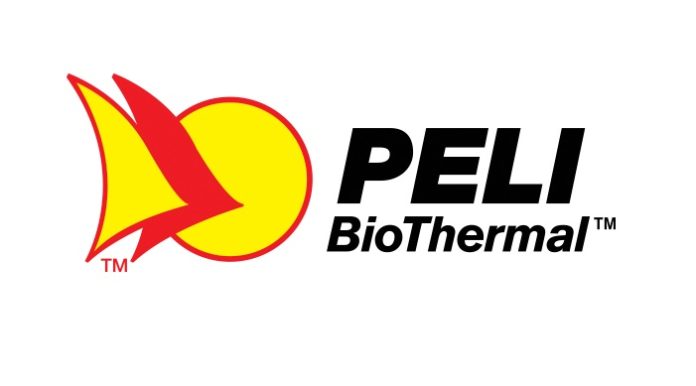 Peli BioThermal, the global name in temperature controlled packagingsolutions, is unifying its brand across the globe. The company will now be known worldwide as Peli BioThermal.
After growing its BioPharma Division through acquisitions from 2012 to 2014, Pelican Products, Inc. of Torrance, CA rebranded the division Pelican BioThermal in the Americas and Peli BioThermal in Europe. The names aligned with Pelican's existing brands and created a consistent market-specific presence for Pelican. But the work of Peli BioThermal and its customers is now increasingly global.
"Customers who use our products and services operate in many different markets across the world," said David Williams, President of Peli BioThermal. "One name creates consistency for them and firmly positions us as a brand they recognise and trust, regardless of location."
Peli BioThermal's unified global brand heralds its evolving direction. The company will launch an additional portfolio of offerings, including thermal shippers, rental programs, outsourcing services and new technology that connects all aspects of the cold chain for their customers. Peli BioThermal will also add new service centres to support the expanded offerings, growing its already robust and unmatched global network.
The change to the company's brand name takes effect immediately and a new website will launch in the coming weeks, with further brand changes throughout 2021. Until then, visitwww.pelibiothermal.comto learn more about the wide range of Peli BioThermal products and offerings.
Peli BioThermal is a division of Peli Products, S.L.U., which is the European arm of Pelican Products, Inc., which is a portfolio company of Behrman Capital, a private equity investment firm based in New York and San Francisco.
AboutPeli Products
Peli Products, S.L.U. is the global leader in the design and manufacture of high performance protective cases, temperature-controlled packaging solutions, advanced portable lighting systems and rugged gear for professionals and outdoor enthusiasts. Their products are used by professionals in the most demanding markets including fire safety, law enforcement, defense / military, aerospace, entertainment, industrial and in numerous outdoor markets. Peli™ products are designed and built to last a lifetime. Headquartered in Torrance, CA.
About Peli BioThermal
Peli BioThermal Ltd. offers the widest range of temperature controlled packaging and service solutions to the global life sciences industry. The company is the recipient of two Queen's Awards for Enterprise: International Trade in 2018 and Innovation in 2017. The company's products ensure that delicate biological materials arrive intact and effective, despite exterior environments. Peli BioThermal is dedicated to developing innovative products designed to fulfil the complex needs of the global life sciences industry. The company's customers benefit from its extensive expertise in ensuring that temperature stability is maintained throughout the distribution chain. The company also offers a complete portfolio of services and software to support end-to-end temperature-controlled packaging asset management.