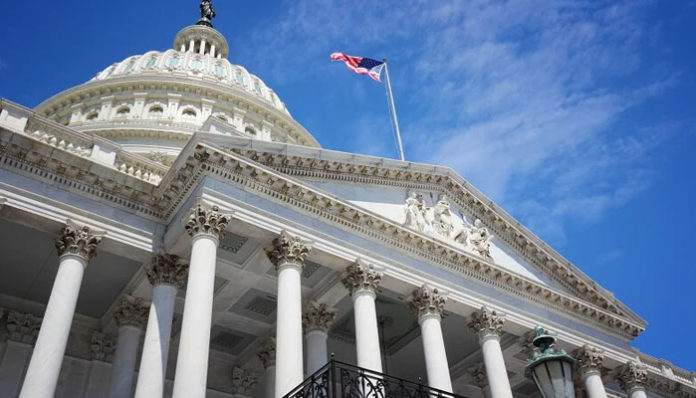 The pharmaceutical lobbying group's aura of invincibility has faded. The U.S. Senate recently passed a new bill, leaving the pharmaceutical sector licking its wounds and paving the way for a significant drug pricing overhaul.
If the comprehensive climate and tax reform measure that the Senate passed over the weekend becomes law, the U.S. government will be empowered to negotiate prescription prices for the Medicare programme.
The bill nonetheless represents a significant setback for the pharmaceutical industry, even if it only applies to a small number of the most expensive medications covered by Medicare and only to pharmaceuticals that have been on the market for a considerable amount of time. However, according to SVB Securities analysts, pharmaceutical firms may have a few options to counter the new strategy.
With the inclusion of an additional 15 pharmaceuticals in 2027, the new law permits the federal government to openly negotiate with pharmaceutical companies over the costs of the 10 most expensive prescription drugs covered by Medicare Part D in 2026. Pharma businesses would incur financial fines for noncompliance.
According to recent analysis by SVB Securities analysts, products from firms including AstraZeneca, Amgen, Eli Lilly, and AbbVie are among those that are very likely to be subject to price limitations by the government. In a statement released on August 7th, PhRMA CEO Steve Ubl said, this measure gives the government an unfettered ability to set the price of drugs. According to him, the drug pricing plan is founded on a plethora of empty promises and will harm innovation while offering virtually no relief to patients.
Pharma companies have long claimed that price limitations imposed by the government would have a chilling impact on drug R&D. Price limitations will prevent investors from funding certain research initiatives, skewing the types of pharmaceuticals patients will finally have access to, Peter Kolchinsky, RA Capital managing partner, wrote in a November Stat article.
However, according to a study by the Congressional Budget Office, the bill would prevent roughly 15 out of 1,300 medications from entering the market during the next 30 years, indicating that the impact would be minimal.
In the current system, pharma arbitrarily controls prices and people are forced to pay, Sarah Kaminer Bourland, Patients For Affordable Drugs Now legislative director opined. The federal government is now able to participate in negotiations and use its purchasing power thanks to these reforms, which ultimately level the playing field.
Reforms under the plan aren't just focused on negotiating Medicare prices. With the exception of some affordable products, the measure mandates that drugmakers pay rebates starting in 2023 if Medicare prices increase faster than inflation. Democrats will only be able to benefit from the inflation restriction if they have Medicare, as the Senate parliamentarian rejected including commercial health plans.
Additionally, the law caps yearly out-of-pocket expenses for Medicare beneficiaries at $2,000 as a clear benefit for seniors. According to a Kaiser Family Foundation analysis, more than 1.2 million Part D enrollees incurred out-of-pocket expenses of more than $2,000 in 2019.
As per SVB analysts, the out-of-pocket cap will put more pressure on payers to control costs by forcing them to use more utilisation management and demand bigger rebates from manufacturers.
Outside of the United States, regions including Europe, Japan, and China have a variety of medicine price control regulations, such as compelled price reductions and government-led price discussions. The U.S. is the most appealing market for novel medicines due to its high drug prices and relatively unfettered market for pricing.
Democrats hailed the bill as a historic victory right away. The non-profit organisation Patients For Affordable Drugs Now and other drug pricing advocates rejoiced over the bill's Senate passage.
In a statement, Senator Ron Wyden, chair of the Senate Finance Committee, said that the relationship between Medicare and Big Pharma has been redefined and that Medicare has been forced to fight with Big Pharma with one hand tied behind its back for far too long.
However, the precise impact on drug prices is still unknown.
For starters, the initial version of the bill only covers 10 medications that have been available on the market for a considerable amount of time without being copied. It ignores the enormous private health insurance industry and only concentrates on Medicare.
According to Loren Adler, a health policy expert at the Brookings Institution, the inflation cap will at least result in some savings for the commercial market as it will typically deter drugmakers from raising list prices above the rate of inflation to avoid paying Medicare additional rebates. However, the SVB team pointed out that while the measure limits medicine price rises to the rate of inflation, it has no effect on initial prices, so businesses are free to debut their products at higher list prices.