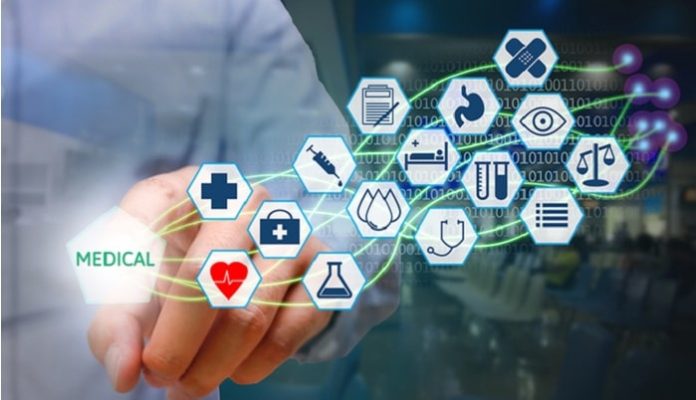 Mount Sinai Health System is helping health care providers to care for COVID-19 patients who are recovering at home. With the platform, providers can monitor the patients' symptoms and adjust care as necessary, including sending the patient to the hospital if symptoms worsen.
The platform was originally developed for stroke patients by Christopher Kellner, MD, and David Putrino, PhD, Co-Directors of Mount Sinai's Precision Recovery Platform. When the COVID-19 outbreak began, Drs. Kellner and Putrino quickly repurposed it to address the large number of patients with confirmed or suspected COVID-19 whose symptoms are not severe enough to need hospitalization.
The COVID-19 version of the platform launched early last week and has already enrolled hundreds of patients.
"Technology has a massive role to play in this major health care crisis," said Dr. Kellner, an Assistant Professor of Neurosurgery at the Icahn School of Medicine at Mount Sinai and Director of the Intracerebral Hemorrhage Program. "And with remote monitoring of COVID-19, we can save hospital resources for the patients who need them most, but also quickly triage patients if and when they begin to show more severe symptoms while they are being monitored at home."
Dr. Putrino, an Assistant Professor of Rehabilitation and Human Performance at the Icahn School of Medicine at Mount Sinai and Co-Director of the Abilities Research Center at Mount Sinai, said, "At the same time, we can also continue to provide vulnerable patients with excellent routine care, keep them out of the hospital, and shield them from additional exposure to the virus. We are saving lives."
How Does It Work?
A patient can enroll in the program by a Mount Sinai Health System physician or the patient can text the words "Precision Recovery" to (332) 213-9130. A Mount Sinai provider from the Precision Recovery team will then contact them as soon as possible to establish an online video chat for on-boarding. As part of the on-boarding, the patient downloads a daily symptom tracking application, MyCap, which is completed via smart device to help the team track symptoms of the virus, such as body temperature, cough, breathing levels, and body aches. If a health care provider on the team sees concerning data during the home monitoring, the provider can enlist one of the Mount Sinai doctors on the team to have an online video chat with the patient. If necessary, they can organize an emergency medical team for mobilization.