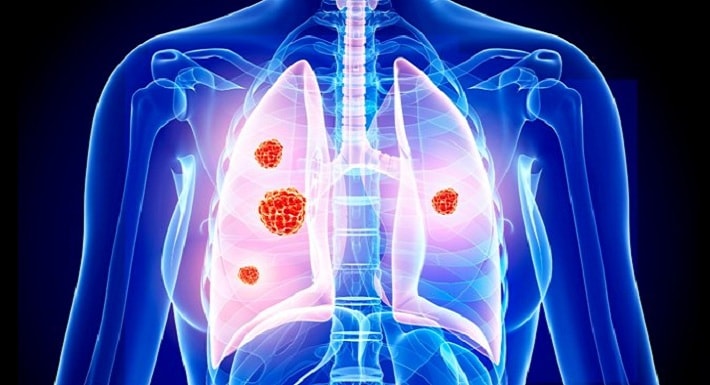 By demonstrating a massive survival benefit, Keytruda's Keynote-189 study precipitated a turning point in the development of lung cancer medications. Merck & Co. is now providing a five-year review of the data that rendered the PD-1 inhibitor the norm of treatment for patients with recently diagnosed cancer.
Compared to 11.3% of those who just had chemotherapy, a projected 19.4% of patients who had newly diagnosed metastatic non-small cell lung cancer were still alive after five years of treatment with Keytruda.
Greg Lubiniecki, M.D., vice president of clinical development at Merck Research Laboratories, stated in an interview prior to the release of the updated Keynote-189 results at the European Society of Medical Oncology (ESMO) annual meeting, that be aware that generally speaking, they are thinking of five-year survival in this cohort of patients is on the order of roughly 5% from the era of simple chemotherapy treatment.
Because the patients were permitted to get Keytruda monotherapy following progression of the disease on their frontline treatment, Lubiniecki remarked, the 5-year survival rate in Keynote-189's chemo control group seemed better than historical experience. However, he continued, it still falls short of the Keytruda-chemo combo group, which emphasised the advantages of receiving Keytruda ahead in the first-line scenario.
By demonstrating that the combination of Keytruda and chemotherapy could reduce the chance of death by 51%, Keynote-189 stunned the cancer community in 2018. That impressive performance—along with competition trial failures—helped Keytruda quickly become the gold standard of treatment for NSCLC patients who have just been diagnosed.
The risk reduction was still significant at 40% after a median follow-up of 64.6 months, with patients receiving Keytruda and chemotherapy living an average of 22 months, which is much longer than the average survival of 10.6 months for the chemo group. At ESMO 2022, Merck also presented a five-year update from the Keynote-407 trial, which has been in favour of using Keytruda in conjunction with chemotherapy in newly diagnosed squamous NSCLC.
Once more, Keytruda almost doubled the chance of five-year survival. After five years, an estimated 18.4% of patients receiving Keytruda and chemotherapy were still alive, compared to 9.7% in the chemo group. In line with the first analysis showing a 36% reduction, Keytruda reduced the risk of death by 29% after an average follow-up of 56.9 months. In contrast to those receiving chemotherapy, patients taking Keytruda lived a median of 17.2 months as opposed to 11.6 months.
Merck has turned Keytruda's attention to the surgical treatment of earlier-stage disease now that the metastatic NSCLC market has settled.
A PD-L1 subgroup assessment of the carefully watched Keynote-091 study, which examines the treatment of Keytruda postsurgery in stage IB to IIIA NSCLC, was also provided by the New Jersey pharmaceutical company. In patients with strong PD-L1 expression encompassing at least 50% of tumour cells, Keytruda as an adjuvant therapy unexpectedly only demonstrated a non-significant 18% decrease in the probability of disease recurrence or death. As a result, the trial has not yet reached the second of its dual primary goals at the premeditated secondary intermediate analysis.
Merck has attributed the lack of a statistically meaningful advantage thus far to the placebo group's better-than-anticipated performance and the PD-L1 subgroup's smaller patient population. The risk of event-free survival was reduced by Keytruda by 33% in individuals with PD-L1 activity between 1% and 49% and by 22% in those with PD-L1-negative tumours, according to results presented at ESMO 2022.
After 117 patients in the PD-L1-high group had passed away, the second interim analysis of Keynote-091 was conducted. No information was provided by Lubiniecki regarding what might lead to a subsequent analysis or how many investigations are still ongoing. He did, however, note that Keytruda's therapeutic efficacy in the postoperative setting is similar to the drug's findings in the metastatic setting, indicating that patients with higher PD-L1 expression are seeing a stronger therapeutic benefit.
Currently, trial researchers predict that after three years, roughly 65.9% of Keytruda users with high PD-L1 activity will still be alive and disease-free, as opposed to 57.6% of those taking a placebo. The predicted rates for patients who received Keytruda and had PD-L1 expression between 1% and 49% were 54.6% and 55.5%, respectively.
The only PD-1/L1 inhibitor approved for adjuvant NSCLC is Roche's Tecentriq. However, it is only available to PD-L1-positive patients as of October 2021 owing to a first-in-class nod.