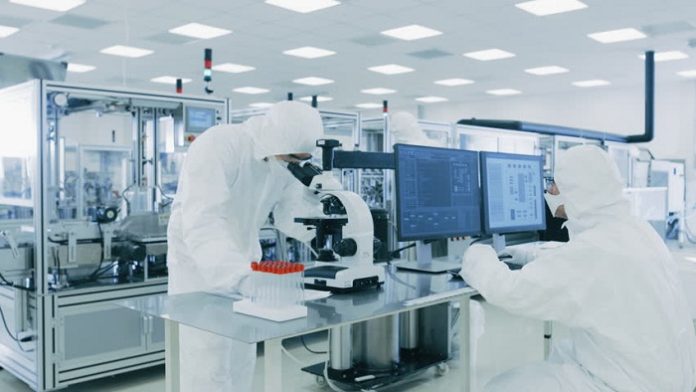 The U.S. FDA granted EUA for investigational bamlanivimab (LY-CoV555) 700 mg and etesevimab (LY-CoV016) 1400 mg together, Eli Lilly and Company announced. This therapy is authorized for the treatment of mild to moderate COVID-19 in patients aged 12 and older who are at high risk for progressing to severe COVID-19 and/or hospitalization. Bamlanivimab and etesevimab should be administered together via a single intravenous infusion as soon as possible after a positive COVID-19 test and within 10 days of symptom onset.
In addition, the FDA has authorized infusion times for bamlanivimab alone and bamlanivimab and etesevimab together to be as short as 16 or 21 minutes, respectively – a significant reduction from the previously authorized time of 60 minutes. This decision has been made in response to feedback received from front-line nurses and doctors administering these infusions and are aimed at reducing the burden on the healthcare system.
"Lilly has dedicated our time, resources, and expertise to discover and develop therapies to treat COVID-19," said Daniel Skovronsky, M.D., Ph.D., Lilly's chief scientific officer and president of Lilly Research Laboratories. "Bamlanivimab alone under emergency use authorization has already provided many people with an early treatment option that could prevent hospitalizations and we are excited to now add an additional therapeutic option with a similar demonstrated clinical benefit. Additionally, with the risk of resistance emerging as various strains of the virus arise, bamlanivimab and etesevimab together could potentially allow efficacy against a broader range of naturally occurring SARS-CoV-2 variants as these new strains spread around the world."
The EUA is based on Phase 3 data from the BLAZE-1 trial, announced January 26, 2021, which demonstrated bamlanivimab and etesevimab together reduced the risk of COVID-19 hospitalizations and death by 70 percent. These data replicate earlier results, published in The Journal of the American Medical Association, in a much larger group of patients. Additionally, the outcomes seen with bamlanivimab and etesevimab together are consistent with the reduction in risk of hospitalization or ER visits seen with bamlanivimab alone. The most common adverse event more often reported for patients receiving bamlanivimab and etesevimab together versus placebo was nausea on the day of infusion.
While Phase 2 and Phase 3 trials evaluated a range of doses of bamlanivimab alone and bamlanivimab and etesevimab together, data demonstrated consistent and similar clinical effects among all doses studied. Additionally, initial results from an ongoing Phase 2 study provide viral load and pharmacodynamic/pharmacokinetic data which demonstrated bamlanivimab 700 mg and etesevimab 1400 mg together produced similar effects to those observed in the Phase 3 trial with bamlanivimab 2800 mg and etesevimab 2800 mg together. Together, these data provide confidence in the authorized dose, which expands available supply to help more patients without sacrificing potential efficacy.
The FDA grants EUA to provide availability of a medicine that may help diagnose, treat or prevent a life-threatening disease when no adequate and approved alternatives are available. This administration of bamlanivimab and etesevimab together is authorized only for the duration of the declaration, unless the authorization is terminated or revoked sooner. The authorization is temporary and does not replace the formal review and approval process. The administration of bamlanivimab and etesevimab together remains investigational and has not been approved under a Biologics License Application (BLA). Evaluation of its safety and efficacy is ongoing in clinical trials. Data from these studies will be used to support a future BLA submission for the treatment.
Bamlanivimab alone is authorized in numerous countries, while bamlanivimab and etesevimab together is currently authorized in the U.S. and Italy. Lilly will continue working with global regulators to make these therapies available around the world. In an effort to help as many patients as possible, Lilly will continue to supply bamlanivimab alone under the authorizations granted in various countries while continuing to accelerate manufacturing of etesevimab for use around the world. Lilly, in collaboration with Amgen, plans to manufacture up to 1 million doses of etesevimab for administration with bamlanivimab by mid-2021. There are 100,000 doses ready immediately and an additional 150,000 doses will be available throughout the first quarter.
"As COVID-19 cases, hospitalizations and subsequent deaths continue to rise, we are committed to working with the U.S. government to supply our antibody therapies for use by patients across the country," Skovronsky added.
Lilly anticipates procurement and allocation of bamlanivimab and etesevimab together will mirror the process followed for bamlanivimab alone – making the therapy available directly to governments for allocation based on unmet needs. Global allocation will be made based on Lilly's guiding principles that aim to ensure access for patients with high unmet need, no matter where they live.
For more information about the use of bamlanivimab alone or bamlanivimab and etesevimab together for the treatment of mild to moderate COVID-19 in high-risk patients under the FDA's emergency use authorization, contact Lilly's 24-hour support line at 1-855-LillyC19 (1-855-545-5921). Patients and physicians can visit covid.infusioncenter.org or the HHS Therapeutics Distribution locator to find a potential treatment location.
About Eli Lilly and Company?
Lilly is a global healthcare leader that unites caring with discovery to create medicines that make life better for people around the world. We were founded more than a century ago by a man committed to creating high-quality medicines that meet real needs, and today we remain true to that mission in all our work. Across the globe, Lilly employees work to discover and bring life-changing medicines to those who need them, improve the understanding and management of disease, and give back to communities through philanthropy and volunteerism.