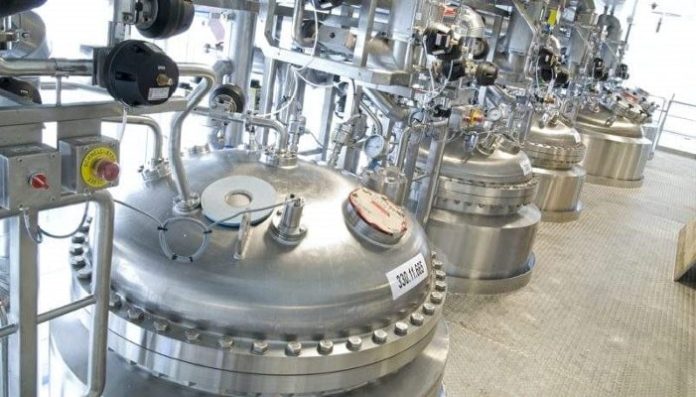 A recent survey found that 86.9% of biopharmaceutical businesses outsource at least a portion of their operations, which has contributed to the $14 billion market for biopharmaceutical contract manufacturing.
Over the next ten years, the investigators predict a very bright and lucrative destiny for biopharmaceutical contract development and manufacturing organisations (CDMOs).
The study discovered that, despite the fact that the number of outsourced activities was increasing from 18 in 2020 to 26 in 2019, the majority of these activities remained skilled, routine, non-core, or less technical in nature. Examples include fill and finish, analytical as well as sterility testing, and routine testing. Analytical testing- other bioassays (86.9%), toxicity testing (79.4%), validation services (75.7%), product characterization testing (72.9%), and cell line stability testing (67.3%) were the five most outsourced jobs.
The study also demonstrates that the market appears to view process development duties as internal activities that cannot or should not be outsourced. Design of experiments (DoE), downstream process development, and upstream process development were among the least outsourced jobs (46.7%). The paper, however, makes the case that outsourcing bioprocessing will be crucial as businesses look to cut costs and speed up time to market.
With 39.6% of non-US respondents saying they would outsource manufacturing to US-based facilities, the US continues to be the most common outsourcing destination. Although 30% of respondents indicated they will export >50% of clinical trials and activities to India, China, or other lower-cost nations within the next five years. Notably, China and India are expected to engage in severe competition over the coming decade.
While up until now, outsourcing to CDMOs in developing nations has frequently involved less regulated, smaller-scale R&D, vetting, method development, and manufacturing of research reactants and pre-clinical supplies, it is anticipated that China will become an increasingly popular location for production outsourcing in the coming years.
The report identifies several key trends in biopharmaceutical outsourcing, including an increase in outsourcing to developing countries like China and India; small businesses needing contract partners to support their role as the primary sources of innovation; a rise in the use of single-use technologies because of their adaptability and lower cost; and a change in industry leadership as more players enter the market.
The main criteria that businesses consider when outsourcing the production of biopharmaceuticals are adherence to global good manufacturing practise (GMP) standards, intellectual property protection property, adherence to the firm's standards of quality, pricing/cost of services, and a track record of success.
According to the researchers, the market requires a massive expansion of CDMO facilities and capacity for cutting-edge technologies including cell and gene therapies as well as antibody-drug conjugates (ADCs). While researchers acknowledged that the COVID-19 pandemic vaccine and treatment production is presently consuming much of the industry's flexible capacity, they predicted that as consumption moderates, capacity will normalise, allowing other items to be prioritised.