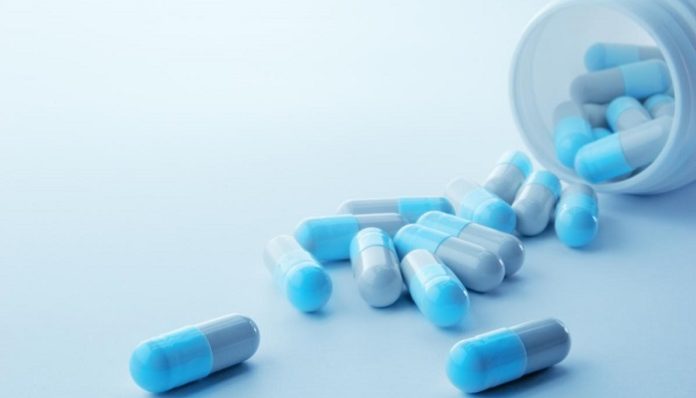 In recent years, there has been an increasing awareness of the importance when it comes to acting quickly and also being adaptable when it comes to the development and delivery of pharmaceutical products. The expedited trials for the COVID-19 jabs also highlighted the vitality of being proactive and working in tandem throughout the entire supply chain. The onset of the pandemic has led regulatory authorities, pharma companies, research institutions, as well as manufacturers to partner in ways that were not explored before. The medical trials were simplified, making sure that safety and scientific measures that were strict got maintained.
The pandemic has stressed on the significance of maintaining communication as well as valid information flow throughout the pharmaceutical supply chain. Every aspect of the supply chain, be it from raw material suppliers to manufacturers and distribution networks, had to rapidly adjust to meet the high demand for the COVID-19 vaccine rollout. The pandemic actually paced up the progress of trends that were already taking place in the pharmaceutical industry, especially when it comes to the adoption of important digital techniques such as cloud computing. 
The significance of a drug's packaging and label is often not given its due, despite being vital for the seamless transportation of any product. Cloud-based labelling solutions happen to be essential for providing important delivery details, levelling up visibility, making sure that compliance is there along with regulations, and lessening the risk of recalls that are expensive. In the pharmaceutical landscape, making sure of patient wellbeing as well as treatment efficacy happen to be the top priorities. Because of this, packaging and labelling happen to play a crucial role in protecting both handlers and, of course, the end consumers.
Navigating an intricate regulatory landscape
The precision as well as clarity of pharmaceutical products get significant attention, as they both are rightfully crucial. The pharmaceutical industry, which already has some extensive regulations in place, has recently undergone numerous changes globally. These are the European Union's execution of the False Medicines Directive, Brazil's adoption of the National Medicine Control System, as well as the FDA's updated Code of Federal Regulation.
In the coming years, the industry must anticipate additional regulations. The US Drug Supply Chain Security Act, which is designed to establish an electronic traceable supply chain to safeguard the infiltration of counterfeit and fraudulent medication, is all set to be implemented in November 2023. The European Parliament has given its nod for an extension of the implementation of the European Union's Medical Device Regulation. The regulation will now be implemented in all possible ways in 2027. Manufacturers often go on to find themselves stressed by the ever-altering regulations, which can result in elevated risks as well as costs. According to a recent report titled '2023 Top 5 Trends in Labelling and Packaging Artwork', it does not come as a surprise that 84% of business leaders find demand regulations of today to be more intricate than ever before.
The label goes on to play a significant role for pharmaceutical companies, as they are supposed to be complying with both current as well as future regulations. Pharmaceutical companies can effectively make sure to manage as well as update labels, partner with stakeholders, and at the same time access real-time information from anywhere and that too at any time by making sure to execute a centralised cloud-based labelling solution. This improvement not only elevates the speed, precision, as well as efficiency of drug delivery and also packaging processes, but also goes on to provide manufacturers with data that is essential and is also required to comply with numerous regulations across different jurisdictions. Cloud-based systems offer a range of benefits for manufacturers. These happen to include real-time monitoring, advanced safety precautions, scalability that is easy, and better collaboration capabilities. By ensuring to utilise these features, manufacturers can streamline and, at the same time, automate their processes, allowing them to devote more attention to their core operations.
The importance of traceability cannot be overstated. Traceability is a crucial aspect in various industries, including food production, manufacturing, and supply chain management. It refers to the
Traceability- Its Significance
Visibility happens to be imperative throughout the supply chain, especially in the pharmaceutical industry, where the stakes happen to be high. With recent technological advancements, it is now much easier to track products both upstream as well as downstream. The label serves as a crucial component in connecting the digital and physical aspects of the product by providing essential data ranging from serial numbers and certificate origins to batch details. The label essentially allows for a complete audit trail that traces the journey of raw ingredients across manufacturing and distribution, all the way to the end-user. This helps in eradicating counterfeit drugs from the supply chain, goes on to make sure of patient safety, and protects the image of the brand.
Pharmaceutical companies can make sure to elevate their label management by making use of cloud technology. This approach offers many benefits, including the likes of improved quality control, upgraded risk mitigation, and safeguarding against unnecessary recalls that are caused due to label and print errors. 
Pharmaceutical Manufacturing: Future Proofing
The response of the pharmaceutical sector to recent challenges highlights the crucial significance of speed, partnership, as well as adherence to regulations that keep changing. The rapid creation of the COVID-19 vaccine has laid the importance of efficient communication and embracing of the supply chain. Cloud-based labelling solutions have come up as a crucial aspect of improving processes and making sure of compliance. The integration of this technology ensures not just regulatory compliance but also makes efficiency, patient safety, and brand reputation more robust. So as to navigate the intricate regulatory landscape, it is important for the industry to embrace innovative solutions like cloud-based labelling. This will help pharmaceutical companies to establish a strong path towards a secure as well as effective future.