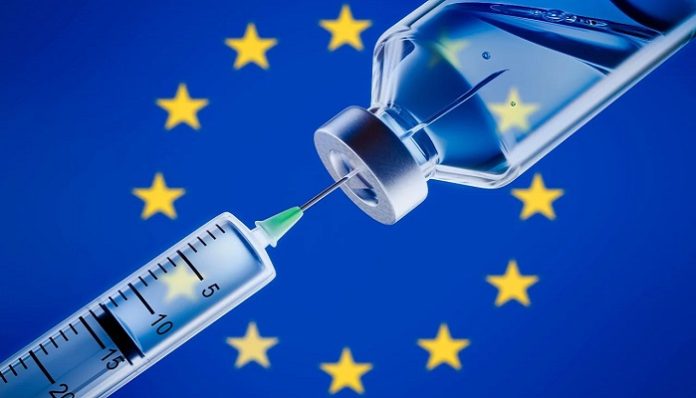 What is the Joint European HTA?
Navigating pricing and reimbursement in the European Union (EU) can be a complex task for emerging biopharmaceutical companies (EBPs), defined as those with less than $200 million in estimated annual R&D spending or global revenue below $500 million. With 27 countries each having their unique application requirements, languages, dossier criteria, and processes, satisfying all these stakeholders during the critical period surrounding product launch can pose a significant challenge.
In a white paper titled "The Future of EU HTA," industry experts outline the development of a pan-European health technology assessment (HTA) framework for new medications. The EU HTA is set to be implemented in 2025 with the goal of standardizing HTA processes and prerequisites across Europe, thereby reducing redundant efforts and expediting patient access to therapies. Additionally, the EU HTA offers the opportunity for early engagement and guidance on pivotal trial design. While accelerated access is a potential advantage if the EU HTA proves successful, transitioning to this new process may present challenges for the pharmaceutical industry. The white paper delves into whether these changes represent an opportunity or a threat for biopharmaceutical companies and examines the actions that EBPs should consider to leverage the EU HTA. This article explores these questions from the perspective of emerging biopharmaceutical companies.
Will the New EU HTA Process Affect EBPs Differently?
The introduction of the new EU HTA process may have distinct or more pronounced effects on EBPs in comparison to larger corporations. Several factors contribute to this:
Therapeutic Focus: Initially, the EU HTA applies primarily to oncology drugs and advanced therapy medical products (ATMPs). EBPs are often at the forefront of developing these technologies and will likely be among the first to undergo the new process. Consequently, many early evaluations will pertain to EBP products. EBPs should adhere to the guidelines established by EUnetHTA 21, a European initiative on HTA harmonization, to prepare for the new process. However, it's important to note that these guidelines have not been extensively tested on ATMPs and are unlikely to be tested by 2025. Assessing ATMPs at the national level remains challenging, and HTA recommendations in Europe often vary concerning their therapeutic value.
Evidence Demand: A critical aspect of the EU HTA process involves understanding the clinical requirements of all 27 EU member states. Addressing these requirements will necessitate more extensive evidence and indirect comparisons than what a single-country HTA requires. Generating the necessary evidence for small patient populations, such as rare diseases, may introduce additional uncertainties, which could be particularly challenging for EBPs.
Company Resources: It has been estimated that EBPs experience 30% slower product launches compared to larger companies. This delay may be attributed in part to EBPs having fewer resources to support commercial activities. The new EU HTA process could potentially exacerbate this discrepancy. As currently envisioned, EU HTA will involve almost simultaneous regulatory and HTA/HEOR (health economics and outcomes research) processes while still requiring local market access activities. EBPs may lack in-house teams of access experts or the financial resources to fund non-core activities, potentially leaving them ill-equipped to handle all these activities concurrently. Additionally, EU HTA demands in-depth knowledge of local requirements and evidence needs, which EBPs may not possess for all their target markets.
Opportunities and Challenges of the EU HTA for EBPs
The EU HTA presents various opportunities for EBPs:
Accelerated Market Access: EBP products, especially those targeting small and mid-size EU markets that are not currently prioritized, may gain accelerated access, benefiting patients sooner.
De-risking Access: Joint scientific advice within the EU HTA framework can reduce access risks for EBPs by offering structured and early guidance on evidence requirements necessary for successful market access.
Long-Term Success: Engagement in joint scientific advice can enhance long-term success by emphasizing advanced planning, potentially avoiding later failures with widespread consequences.
Confidence Boost: Streamlined and accelerated pan-European HTA may boost the confidence of EBPs from the US and other countries, allowing them to navigate EU access without the need for European partnerships.
However, the EU HTA also poses several potential challenges for EBPs:
Increased Evidence Demands: EBPs will need to significantly enhance their capacity for evidence synthesis to meet EU HTA documentation requirements, particularly at the point of regulatory and EU HTA dossier submission.
Implementation Uncertainty: Practical implementation of the EU HTA remains uncertain. Launch issues are expected as the new process is introduced, potentially affecting local HTA timelines and operations. Launch disruption or delay is a potential risk during this transitional phase, regardless of whether a product is initially in or out of the scope of the EU HTA.
Limited Scientific Advice Slots: The number of available slots for joint scientific advice is expected to be limited, and the prioritization process for this advice remains unclear, potentially impacting EBPs' pivotal trial development.
Strategic Considerations: As EBPs progress beyond their initial planning for near-term EU HTA adaptation, they must also consider upstream strategic factors for EU HTA success and how to align these considerations with their market access strategy.
Recommended Actions for EBPs
To navigate the EU HTA effectively, EBPs should take the following actions:
Assess Your Position: Evaluate which of your assets will be subject to the new EU HTA process in 2025 and align the timelines with your development plans and evidence-generation activities. Understand the competitive landscape for all assets, both within and outside the scope of EU HTA, to inform planning processes and launch strategies.
Stay Informed: Keep abreast of potential changes to the EU HTA before and during implementation. Study the details of the new process to identify priority actions and remain updated to avoid unexpected developments. Engage in discussions within local and regional pharmaceutical associations whenever possible.
Be Prepared: Engagement with scientific advice, where available, and the provision of appropriate evidence are key to benefiting from the EU HTA. Successful engagement with scientific advice will necessitate early investment in HTA planning, a relatively small cost compared to the potential gains of earlier patient access.
By taking these steps, EBPs can better position themselves to navigate the evolving landscape of the EU HTA and maximize opportunities while addressing potential challenges.