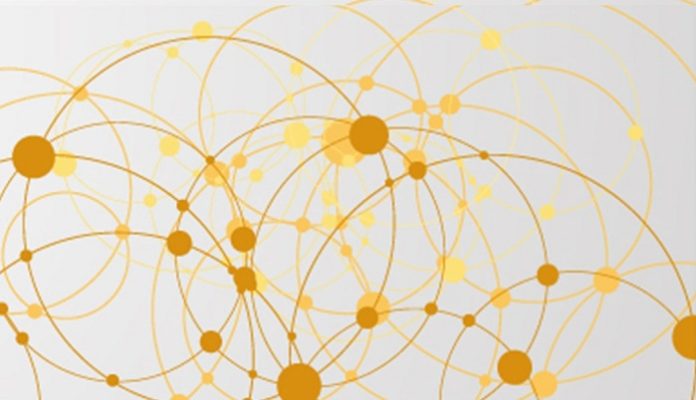 The efficacy and safety of approved viral vector-based COVID-19 vaccines will not only stimulate further development in this area but also spotlights the importance of robust and scalable manufacturing solutions that can fully meet the demands for the clinical and commercial production of viral vectors.
Speed plays an important role in the fight against COVID-19, and it is no less important for gene therapy. Unlike vaccines, however, being first to market is essential for most gene therapies. Early development stages are dominated by scientific discovery and laboratory scale investigations, but when accelerating the journey to clinical production, robust process development, de-risked scale-up, and efficient project management are needed to quickly enable a cost-effective manufacturing process.
Identifying fit-for-purpose technologies and the right implementation strategy from the outset are essential if the vision of the full-scale process is to be realized swiftly and without excessive risk. Critical to this vision are the operation of the hardware systems and how the individual unit operations will interconnect to ensure an optimal fluid flow path for the entire process. Supply chain and budgetary constraints are also very important considerations early in the project. To successfully address all these critical aspects of manufacturing start-up, it is imperative that the right solution is generated based on a clear understanding of the full process and project objectives. This is where the benefits of an integrated approach can apply.
Setting Projects Up for Success
Delivering a process on time and on budget that can also achieve and maintain the quality standards that are essential is complex, and experience in these areas is critical. Working with a project management team that has extensive experience managing and successfully completing many different projects in the biotech and gene therapy space helps to ensure success. These experts should have a track record of establishing and implementing successful manufacturing strategies, including process optimization, equipment selection and scale-up, and the industrialization of processes for goods manufacturing practices (GMP) production. They should be able to support the full project scope including equipment and platform selection, fabrication, and delivery, along with scheduling of equipment commissioning and training of operators, as well as being rapidly adaptable to project change orders, all the while maintaining the established budget and timeline.
Selecting single-use (SU) equipment platforms can also accelerate and de-risk the process start-up through standardization of complete hardware and consumables solutions. For viral vector production, standard platforms can offer flexible common designs that include self-contained manifolds, which can be adjusted depending on the requirements of the unit operation.
Standardized platforms with strong off-the-shelf validation packages also reduce the need for additional validation and simplifies the supply chain. Implementing these established designs composed of preferred components with comprehensive testing results and documented quality further accelerates the process and shortens lead times. The result is greater speed in equipment selection and implementation, and the design of fit-for-purpose processes.
Engineering Excellence
An integrated solutions partner can also offer a team of highly skilled and experienced engineers that understand all factors impacting the scale-up of manufacturing. The process basis starts from the mass balance that, with the in-depth application and technology knowledge, establishes equipment selection and sizing. Next, a full process and equipment map can be used to leverage existing consumables and standard designs. A team with a deep knowledge of both equipment and facility layout requirements can then ensure optimal connectivity between hardware and consumables across the entire upstream and downstream process. This would include solutions for preparative applications, liquid handling, and a strategy for automation to maximize productivity and quality. These aspects are easily overlooked but have a big impact upon the final process and facility designs. When combined with a strong project management focus, these otherwise highly complex tasks can be simplified.
Specific Challenges in Gene Therapy Manufacturing
Technology that is successful at small-scale is not always a useful model for a full-scale counterpart. Many early-phase gene therapy processes are performed in roller bottles or cell stacks and rely on bench-scale processes such as ultracentrifugation. These approaches are effective in the laboratory but are neither robust, nor effective, when scaling towards large-scale GMP manufacturing.
Most of the viral vectors today are produced using transient transfection, a step that is notoriously difficult to scale, with yields in the lab rarely reproduced at a large-scale. Downstream purification, particularly chromatographic removal of empty viral vector capsids, also remains a difficult step. The fact that gene therapy processes involve the use of costly raw materials such as DNA plasmids only increases the challenge. The high per-batch costs allow a very low margin for error. Regulatory guidelines are still evolving too, creating another level of uncertainty.
With patients waiting and hoping for the potential cures offered by gene therapies, there is tremendous pressure to rapidly scale and commercialize manufacturing processes despite these challenges. Little time is allotted for process development, requiring good decisions to be made from the outset. Making the right choices can be difficult, and the lack of technology and equipment designed specifically for gene therapy production and a shortage of qualified and knowledgeable operators does not help.
Despite these challenges, an experienced and knowledgeable integrated solutions partner can mitigate the risks and be invaluable to biotech and gene therapy manufacturers. With a focus on process, suitable technologies, and effective project execution, scale-up and manufacturing start-up can be facilitated and accelerated with peace of mind.
Author Details: –
Name: Matt Niloff
Details: Matt heads up our Integrated Solutions program in the Americas. He began his career at MIT working on The Human Genome Project and went on to leading roles in the commercialization of single use technologies.
Name: Kristin Feerst
Details: Kristin is the Commercial Development Manager for Gene Therapy in the Americas. She started her career at Merck in viral vaccine process development and manufacturing, holding various roles focused on process.
Department: Pall Biotech
Website: https://www.pall.com/en/biotech.html
About

Pall

Corporation:

 
Pall Corporation is a filtration, separation and purification leader providing solutions to meet the critical fluid management needs of customers across the broad spectrum of life sciences and industry. Pall works with customers to advance health, safety and environmentally responsible technologies. The Company's engineered products enable process and product innovation and minimize emissions and waste.