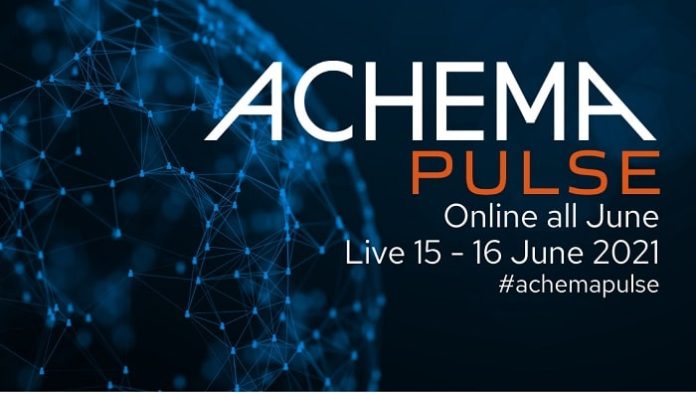 I Holland, the world's best-known manufacturer of tablet punches and dies for the pharmaceutical and nutraceutical industries, has announced it will be exhibiting some of it most innovative products at ACHEMA Pulse from 15-19 June, including the new die table segment cleaning equipment.
The interactive platform will showcase the company's extensive portfolio of precision tablet tooling solutions and services which have been developed during its 75 year history.
With the Pandemic still affecting the event industry, ACHEMA Pulse has been created to connect exhibitors and participants from the chemical and pharmaceutical industries. The platform will allow companies to present their latest offerings and help to expand business networks and make new contacts.
Alex Bunting, I Holland Marketing Manager said: "ACHEMA is a staple event for I Holland and gives us the opportunity to present our latest products and engage with the audience. Of course Covid-19 has changed the way in which this takes place but we have every faith the online platform will be just as successful.
"Because ACHEMA Pulse is an interactive and flexible business platform, we have the opportunity to present our most recent innovations to a wide audience within the safety of their own home or office. One product that we will be introducing for the first time is I Holland Segment Cleaning. The ultrasonic cleaner is equipped with a specially designed fixture which holds the segment safely and securely within the tank and leave the bores unobstructed to ensure cleaning of the entire segment. It is also very effective at cleaning tablet punches and dies using a method that provides repeatable cleaning results.
"I Holland has also recently developed an e-learning program which offers professionals comprehensive and flexible courses in a wide variety of disciplines. What better way to highlight the importance of online learning than ACHEMA Pulse!
"Modules include a variety of subjects from an 'Introduction to tablet tooling' and 'Tooling maintenance', to 'Troubleshooting production problems' and 'Improving productivity'. Importantly, the  I Holland e-leaning platform is tailored to work to the skillset of the person undertaking the course and is designed with a hierarchical system giving training managers and supervisors a full audit, tracking and reporting of employee development and certification. The ideal training solution in today's uncertain times."
The new ACHEMA Pulse digital flagship event is a valuable addition to the physical ACHEMA exhibition planned to take place in Frankfurt April 2022. I Holland plan to attend the event next year and will develop new remote relationships at ACHEMA Pulse which they hope to develop further in person should the event go ahead.
About I Holland 
A true British manufacturing success, I Holland has been established for 75 years. We use these decades of experience, research and engineering know-how to provide precision tooling solutions to thousands of customers in over 100 countries around the globe.
Our commitment to the development of innovative materials and products, combined with state of the art Quality Assurance Technology and unmatched customer service, has seen our solutions being successfully adopted by customers in more than 90 countries worldwide.  Users of our punches and dies benefit from enhanced product quality and increased productivity. Our unwavering dedication to quality, innovation and the understanding of tableting science has established us as a leading manufacturer and supplier of punches and dies of the highest quality.
Pursuant to our belief that the best solutions come from working in partnership with our customers, I Holland is wholly committed to the provision of a comprehensive pre and after–sales support service, to ensure that each and every tablet compression tooling requirement receives focused and individual attention. So, no matter what tablet you produce and what tablet tooling you employ, our expertise and passion will assuredly help you to improve both your product and your productivity. I Holland also applies its Tableting Science to the manufacture of punches and dies for the production of Detergent, Cosmetic, Veterinary and Confectionary products.