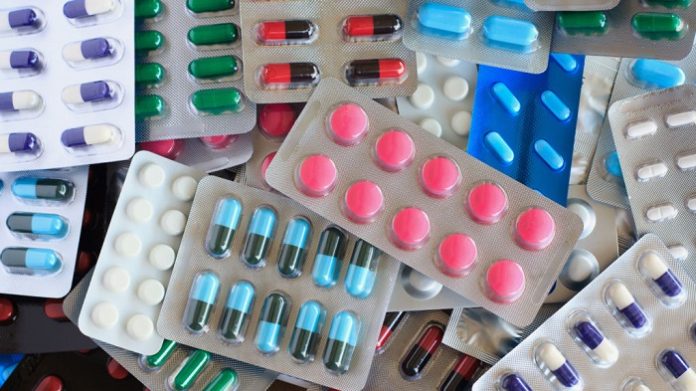 For years, global healthcare systems have been facing the triple threat of rising incidences of long-term conditions (LTC), aging populations and dwindling resources. At the same time, we have seen worldwide calls for affordable medicines – from the Jan Aushadi initiative in India1 to the EU pharmaceutical strategy2.
Now, the global cost of living crisis threatens to further exacerbate the health inequalities exposed during COVID-19. The UN Development Programme has warned current global economic factors are forcing 71 million people in the world's poorest countries into extreme poverty3.
So how can we develop and distribute safe, innovative medicines faster and cheaper than ever before while still operating within a sustainable business model? The answer lies in making 'first-time right' decisions – working with the right people, using the right tools and the right knowledge – to drive efficiency, lower costs and make medicines more affordable for everyone that needs them.
Choosing the right tools for the job
For decades, pharmaceutical manufacturing remained largely unchanged. This stagnation came with a costly price tag. An estimated £50bn4 a year is lost to ineffective manufacturing procedures.
However, new techniques with the capacity to streamline processes are emerging.
For example, continuous manufacturing (CM) can reduce production time from months to days and cut costs by 40-50% compared to batch processing5. Other key benefits include the ability to more effectively scale production, higher yields and a reduced industrial footprint.
Another innovation which could accelerate drug development pathways is 3D printing.
Traditional tablet-production facilities have become increasingly inefficient as we move from the blockbuster era to personalised medicine. 3D printing of tablets is not only more suitable for the production of personalised tablets, it is also a more cost-effective way to fabricate clinical trial or rare disease product volumes.
Both CM and 3D printing can drive efficiency, resulting in more affordable medicines. However, to reap those benefits they must be embedded into routine workflows.
To do that, we must collaborate globally, sharing knowledge and successful practices.
At DFE Pharma, we have built an evidence base on optimum performance of excipients in these innovative, efficiency-driven techniques. This has been made possible by working in collaboration with partners worldwide.
Using and sharing the right knowledge
'First-time right' formulations are crucial for the production of affordable medicines. They accelerate routes to market by lowering the number of development cycles. The resulting reduced formulation and overall costs can then be passed on as savings to patients and healthcare systems.
For those developers entrenched in the first-to-market race, 'first-time right' formulations allow investigational products to be quickly and safely scaled up.
To help developers leverage formulations expertise, DFE Pharma recently launched its Closer to the Formulator (C2F), Center of Excellence in India's Genome Valley.
C2F aims to help pharmaceutical companies shorten the time from concept to finished commercial product through expertise in all phases of pharmaceutical development. It offers interactive advice on excipient selection, formulation and process optimization, as well as extensive regulatory support and documentation.
For example, CM success depends on eradicating variability. Through prior evaluation of the behaviour of products and sharing insights into how the varying intrinsic properties of different grades of lactose have differing effects on performance, we can make a significant impact on the overall formulation success and commercial bottom line6.
Different excipient grades also affect the powder parameters central to the 3D printing process. A thorough understanding of how to use excipients in a 3D setting can help avoid costly trial-and-error practices at the formulation stage7.
Our researchers tested 20 lactose-based excipient grades and explored their effects on criteria including hardness, friability and disintegration. This allowed them to match differing grades of lactose to desired tablet characteristics, aiding cost-effective and efficient decisions for the sector as a whole8.
'First-time right' formulations allow companies to significantly reduce the number of formulation iterations and lower costs. This shortens the time from concept to commercial product and allows more product launches. These time and efficiency savings then lead to more affordable medicines for patients.
'First-time right'
The current economic crisis is not the first medicines affordability challenge to face the pharmaceutical industry and it will not be the last. To meet the current challenge, we must embrace the opportunities on offer quickly and effectively. This relies on us using, and sharing, the right tools and the right knowledge at the right time.
By embracing the potential of new technologies and sharing expertise, the industry as a whole can begin to meet international calls to reduce development costs while still increasing productivity and maintaining quality. 'First-time right' formulations allow us to make the most of emerging processes, increase productivity and, crucially, ensure a sustainable source of affordable medicines.
References
1 http://janaushadhi.gov.in/
2 https://ec.europa.eu/health/medicinal-products/pharmaceutical-strategy-europe_en
3 https://www.reuters.com/world/cost-of-living-crisis-driving-breathtaking-surge-extreme-poverty-undp-2022-
07-07/
4 https://source.wustl.edu/2006/10/pharmaceutical-industry-wastes-50-billion-a-year-due-to-inefficient-
manufacturing/
5 https://xtalks.com/Continuous-And-Batch-Manufacturing-Pharmaceuticals/
6 van Haandel M., (DFE Pharma), Understanding and Accounting for Excipient Variability in Continuous Tablet
Manufacturing (CM). Available at: https://dfepharma.com/media/aixhqdb4/dfe_cm-1.pdf
7 Heuvel-Jansen K., Wiebinga C. J. (DFE Pharma). Bringing a whole new dimension to lactose. Available at
https://dfepharma.com/-/media/Project/DFE/Corporate/Bringing-a-whole-new-dimension-to-lactose.pdf
8 Heuvel-Jansen K., Wiebinga C. J. (DFE Pharma). Bringing a whole new dimension to lactose. Available at
https://dfepharma.com/-/media/Project/DFE/Corporate/Bringing-a-whole-new-dimension-to-lactose.pdf
Author: Ulrich Deutschmann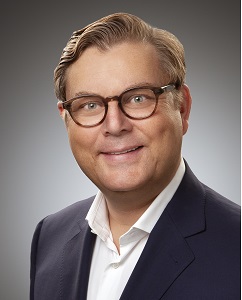 Chief Commercial Officer at DFE Pharma
DFE Pharma