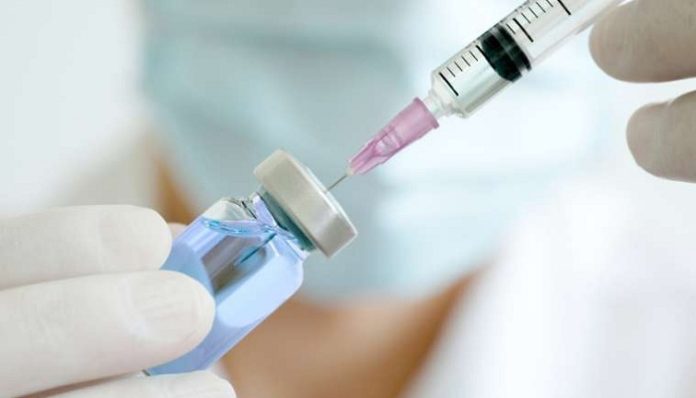 The molecular target for bone anabolic therapy has been discovered by a research team headed by Hong Kong Baptist University (HKBU), utilising a particular aptamer that acts as an inhibitor of sclerostin, a protein that inhibits bone development.
In comparison to the commercially available antibody medication, the discovery raises the possibility of creating an efficient next-generation therapy for osteoporosis and osteogenesis imperfecta that has no cardiovascular risk.
Theranostics and Nature Communications, two prestigious worldwide academic journals, have both published the study's findings. The research team intends to begin clinical trials in the US and on the mainland in 2024. The novel medicine is currently in the pre-clinical trial development stage.
Cardiovascular risk is increased by current medications
Osteoporosis is a metabolic disorder that causes a decrease in bone density, weakening the bones and making them more brittle and liable to fracture. An uncommon congenital genetic illness called osteogenesis imperfecta, sometimes known as brittle bone disease, is characterised by incredibly weak bones. For both disorders, sclerostin has been identified as a potential therapeutic target.
The monoclonal antibody against sclerostin was approved by the US Food and Drug Administration (FDA) in 2019 for the therapy of postmenopausal osteoporosis. Sclerostin antibody increases bone mass and bone strength in mice with osteogenesis imperfecta, according to studies. However, because sclerostin protects the cardiovascular system, it was discovered during clinical studies that sclerostin antibodies raised the danger of heart attacks, strokes, and cardiovascular death. Consequently, FDA mandates a black box warning for potential cardiovascular hazards.
recognised as a new therapeutic target as loop3
Sclerostin blocks the Wnt signalling pathway, which inhibits bone growth. The stem cells in charge of skeletal tissue regeneration are controlled by the Wnt signalling pathway. Sclerostin suppression thereby encourages the formation of new bone.
The study team identified a loop3 domain in the sclerostin core as a potential molecular target for sclerostin inhibition. Genetic studies have demonstrated that a loop3 domain defect can reduce sclerostin's antagonistic activity against the Wnt signalling pathway, but it has no effect on sclerostin's cardiovascular protective effect. The finding implies that sclerostin's cardiovascular protective effect can still be inhibited while maintaining the loop3 domain as a molecular target.
The next step was to screen aptamers for their ability to selectively inhibit sclerostin loop3. Single-stranded DNA or RNA molecules known as aptamers have the ability to bind to certain molecular targets, such as proteins. Aptamers may suppress protein-protein interactions after binding with particular proteins, leading to a variety of therapeutic effects. An aptamer named aptscl56 was chosen as a possible sclerostin inhibitor that directly targets the loop3 structure by combinatorial technology.
As a reliable and secure sclerostin inhibitor, aptamer was chosen
The study team used osteoporotic rat models as well as osteogenesis imperfecta mouse models to investigate the therapeutic effects of aptscl56. APTSCl56 effectively promotes bone growth, according to their research. However, in both models, administration of aptscl56 does not raise the risk of cardiovascular illnesses such atherosclerosis and aortic aneurysms.
The benefits of aptamers for medicinal applications include their simplicity of production and thermal stability. However, they are vulnerable to renal filtration and fast destruction. As a result, the study team altered aptscl56 to create a Apc001 aptamer with a prolonged half-life. Regarding rats with osteoporosis and mice with osteogenesis imperfecta, the scientists showed that Apc001 accelerates bone production, increases bone mass, boosts bone mechanical characteristics, and improves bone microarchitecture integrity.
Clinical studies are scheduled to begin in 2024
Their ongoing studies, ranging from recognising molecular targets for sclerostin inhibition to aptamer drug development, give hope for the advancement of next-generation sclerostin inhibitors in the near future, said Professor Zhang Ge.
The research work was partially carried out in partnership with a local biotech company, and it was backed by the Innovation and Technology Fund. Some biotechnology companies on the mainland were involved in certain facets of research studies for the aptamer, such as toxicology tests. The collaborative effort was supported by the Innovation and Technology Fund.
2019 saw the FDA designate the therapeutic aptamer Apc001 as an orphan medication to treat osteogenesis imperfecta.