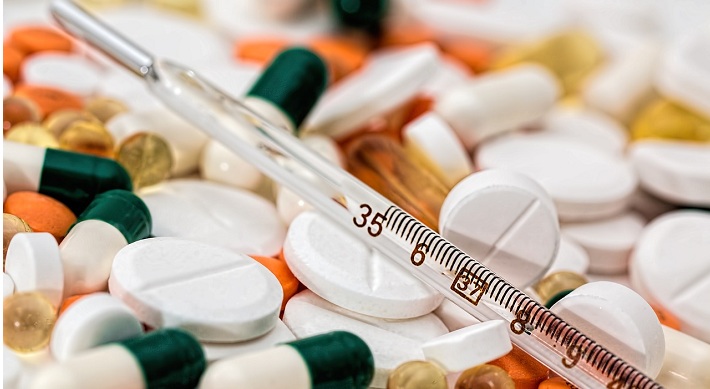 An addiction can leave you feeling lost and alone. You may feel as though no one really understands what you are going through, and you may be convinced that you are the only person dealing with your very specific problem.
In reality, there are many people just like you living with addictions right now. In fact, according to the 2017 National Survey on Drug Use and Health, published by the Substance Abuse and Mental Health Services Administration (SAMHSA), an estimated 7.2 percent of Americans older than 12 have a substance use disorder.
There are plenty of facilities in the United States that offer substance abuse treatment. In fact, according to SAMHSA, there were more than 13,000 substance abuse treatment facilities in 2017. In the National Survey of Substance Abuse Treatment Services, SAMHSA documented the type of treatment facility available in the United States.
All of these facilities could give you help for addiction, but if you're running a simple search on the internet, you might walk away believing that your only option involves a private institution with a hefty price tag.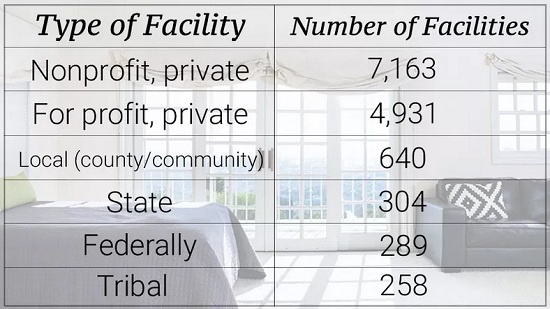 In reality, only 12 percent of people who need help for an addiction get it within a specialty facility. Others rely on care from private organizations, self-help groups, their doctors, mental health clinics, and more.
Some people get help through programs that are offered at the federal, state, and local level. They do so simply because they have no other way to pay for care. There are many programs that are available for people who need help without a big price tag, and finding them is easier than you might think.
The Scope of the Issue
When asked, as part of the 2017 survey, why they did not get the care they needed in a specialty facility, more than 30 percent of respondents who knew they needed treatment did not get care because they did not have health insurance and were not able to afford the cost of care.
This is an important number to understand. These people knew that they had a substance abuse issue, and they knew that they needed treatment in order to get better. But they just didn't know how they would afford the treatment they needed to help them recover. They allowed fears about high costs to keep them away from the recovery they needed.
The Henry J. Kaiser Family Foundation suggests that the number of people without insurance is dropping due to the Affordable Care Act (ACA). In 2016, the nonelderly uninsured rate was a little higher than 10 percent. Between 1998 and 2007, that number was around 16 percent. When legislation passed that made getting health care easier and triggered penalties for those who did not get insurance, people were able to act.
Having insurance should help families to afford addiction care, especially if that insurance plan is in compliance with the ACA. That law includes regulations that require insurance companies to cover the cost of addiction treatment at a coverage level similar to those used for people who have another health issue. In other words, a plan cannot cover the cost of diabetes care at a higher level than addiction care. There must be parity between the two types of coverage.
Unfortunately, according to the Center on Addiction, more than two-thirds of plans studied in 2017 contained ACA violations for parity, and none of the plans studied provided comprehensive addiction treatment coverage.
Statistics like this suggest that many people do not have insurance coverage at all, and those who do might still struggle to pay for the necessary addiction treatments they deserve. Even though the law should protect them and ensure that they have the coverage they need, it is not working out for all people.
This does not mean that people who have addictions and financial difficulties must simply live with the issue and get no help. There are low-cost and no-cost addiction treatment facilities available. In this guide, we will outline those options. We will start with those available at the federal level and move down to care for specific groups. We hope this guide can help you get the care you need even if money is an issue for your family.
Federal Options
The federal government plays a big role in helping people get the care they need, but some of the work done at the federal level might not seem helpful for families looking for treatment right now.
For example, according to Mental Health America, the federal government funds treatment offered through Medicare and the Department of Veterans Affairs, and the government also matches state spending on Medicaid and the Children's Health Insurance Program. This funding allows low-income people to get the treatment they need as long as they are enrolled in the proper program.
The federal government also plays a role in setting policy, which can be transformative in helping people to get addiction care. For example, it was a change at the federal level that allowed the Affordable Care Act to spring to life and provide insurance coverage to so many people in need.
But the federal government doesn't just help from afar. The government also sponsors a key program for people who cannot get help in any other way.
The Health Center Program is designed to provide community-based primary health care for people in need. According to the Health Resources and Services Administration, these centers can be considered federal treatment options, as they accept federal grant funding to serve people in need. They may accept private insurance payments, but a health center must provide care for all people regardless of their ability to pay for services.
A fact sheet from the Department of Health and Human Services suggests that there are 1,400 health centers operating in the United States, and more than 27 million people rely on a center like this for care. While you may have never heard of this particular program before, it could be the solution you have been looking for to help you deal with an addiction.
A health center is designed to provide wraparound care, meaning that people who get care here might get help for all sorts of issues, including diabetes, heart disease, infections, reproductive health, and joint pain. But many people come to centers like this for help with addictions, including alcohol addiction. For those struggling with alcohol addiction in Greenacres, seeking professional help from an alcohol rehab Greenacres center can be a life-changing decision. These specialized facilities provide a supportive and structured environment for individuals to detox, receive counseling, and develop the skills necessary for long-term recovery.
The HRSA Data Warehouse offers an online tool that can match people in need with local health centers that participate in the program. By entering a location, users can get a list of health centers and a telephone number they can call to find out more. The tool does not come with specific information about what each center offers and how the funding works, but it can help people begin a search and get in touch with programs that might help.
People in desperate need of care might also consider enrolling in Medicaid. This is an insurance program that is technically administered by states, but it relies on federal funding to stay open and operational. To enroll in Medicaid, people must prove financial hardship, and the process can take time to complete. Enrolling could allow you to get the coverage you need for addiction, and that coverage is growing more and more powerful.
The Pew Charitable Trusts reports that the federal government is pushing states to submit additional paperwork that would allow them to use Medicaid funds for addiction treatment for low-income people.
You might need some or all of these services as you work on a recovery program for your addiction. Enrolling in Medicaid could help you tap into that help.
Each state has slightly different rules about who can enroll in Medicaid and how the process works. Medicaid.gov offers a comprehensive list of contacts per state. Using that list can help you understand where to begin to enroll in the program. You can make an appointment to speak with a representative in real time, and you can fill out the enrollment forms together. If you struggle to make sense of the rules, this could be a great option for you.
State Options
The benefits you can access at the state level depend on the state you call home. As Mental Health America points out, all states get some kind of mental health funding from the federal government, but each state can decide how to structure services to distribute those funds. That means the care you get in a state system might be very different than the care a neighbor might get if that neighbor lives across state lines.
One quick way to get in touch with the services available in a state is to access the SAMHSA National Helpline. This is a federal resource available 24 hours per day, seven days per week. It is made to connect people who need help with the groups that can offer help.
The descriptive webpage for this service suggests that there is no cost to contact SAMHSA, and people who call can report a need for financial care. When that happens, SAMHSA can suggest resources that are available at the state level with no associated charge.
For more information go to :  https://delphihealthgroup.com/free-rehab-guide/