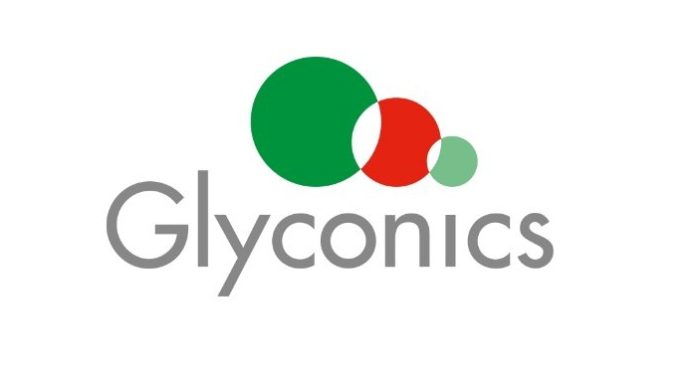 Innovative diagnostics company, Glyconics has won an £85,000 Phase 1 grant from the Global Challenges Research Fund (GCRF) to explore the feasibility of implementing a novel low-cost point-of-care diagnostic platform for diabetic screening in developing countries. Working in conjunction with Diabetes Africa and Université Catholique de Bukavu, the six-month project is being funded by UK Research and Innovation (UKRI) through the UK Government's GCRF – and will initially focus on the Democratic Republic of the Congo (DRC), which has the fifth highest incidence of diabetes in Africa.
Now in its fifth year, the £1.5billion GCRF fund supports cutting-edge research projects that address the challenges faced by developing countries and have the potential to transform lives.
Diabetes is a major global challenge for which the vast majority (>90%) of cases have type-2 diabetes. It is a major cause of blindness, kidney failure, heart attack, stroke and lower limb amputation, and the World Health Organization (WHO) projects it will be the 7th leading cause of death by 2030. Early detection is key to long-term management of the condition and increased life expectancy.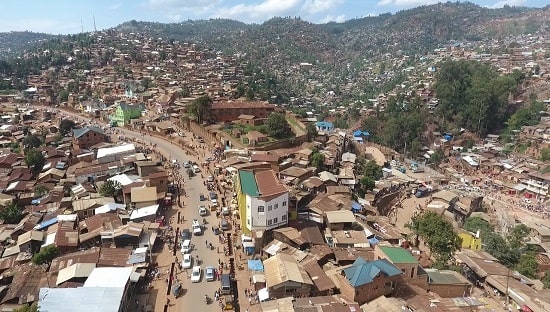 According to the International Diabetes Federation (IDF), Africa has the highest instances of undiagnosed diabetes with as many as 60% of adults currently living with diabetes but unaware that they have it. The IDF estimates that there are close to 19 million adults in Africa living with diabetes and a further 45 million with Impaired Glucose Tolerance (IGT).
IGT sufferers are at higher risk of developing type-2 diabetes which is preventable or at least manageable through lifestyle if caught early.
The two-phase project – which started this month [October] – explores the viability of implementing low-cost diabetes screening programmes in developing countries using the pioneering handheld device.
Greg Tracz, CEO of Diabetes Africa, which will be contributing to the programme's research with key stakeholders during the first phase of the project in DRC, says: "To be taken up, innovation needs information. It's important to ensure that new devices and tools with the potential to reduce the cost of diabetes care are designed to fit local needs and help people on the ground address their daily challenges."
During the second phase of the project – which is set to start in December – Université Catholique de Bukavu will be field-testing Glyconics' prototype in DRC.
Prof. Dr. Cikomola Cirhuza, Dean of the Faculty of Medicine at Université Catholique de Bukavu, says: "I'm very excited to be working with Glyconics on the development of their device. Current diagnostic tests are prohibitively expensive and it can take patients 1-2 days
to even reach a clinic. A need for a low-cost point-of-care screening test in rural as well as urban areas is very clear." Glyconics' technology platform exploits the ability of Infra-Red Spectroscopy to analyse diverse samples, producing a distinctive molecular fingerprint of diseases such as diabetes at the point-of-care.
Glyconics CEO, Dr Kam Pooni says: "We are thrilled, firstly, to have received this GCRF grant which is enabling us to work on this very important project – and, secondly, to be working with key partners so that we can understand how best to introduce our technology
into developing countries.
"Until now, Infra-Red Spectrometry technology was too large to be used outside of a hospital and could only be undertaken by highly trained staff in a laboratory. Working with Prof. Joris Delanghe, Professor at Ghent University, our portable handheld device and algorithm is highly innovative and impactful. It's also simple to use, requires no blood and there is no expensive single-use plastic cartridges to be disposed of afterwards."
In July, the FT-backed innovation website, Sifted.eu listed Glyconics as one of the "80 standout European start-up pioneers driving seismic change in the post-pandemic world" and "cracking healthcare with technology" – and this latest grant is testament to the company living up to this listing.
About Glyconics:
Glyconics is a certified ISO 13485 innovative diagnostic company using a novel approach to the diagnosis and monitoring of diseases. Glyconics is exploiting the ability of infrared light to produce a distinctive molecular 'fingerprint' in healthy vs non- healthy samples using a predictive algorithm in simple point-of-care devices. The technology has utility in clinical management and the development of Diabetes, COPD and
other therapeutics areas as well as Defence applications. For more information:
About Diabetes Africa:
Diabetes Africa is an international non-profit organisation that identifies and promotes innovation and innovators to improve diabetes diagnosis and care in Africa. Diabetes Africa connects healthcare professionals, entrepreneurs, business executives, representatives from governments and civil society to make Africa the place where innovation in diabetes diagnosis and treatment originates and is best shared. Diabetes Africa does not endorse, approve or certify ongoing scientific research.
About Université Catholique de Bukavu:
The Université Catholique de Bukavu is one of the leading universities in the Democratic Republic of Congo. With an emphasis on science
and technology. Its main objectives are to establish national and international scientific co- operation with a view to ensuring scientific development adapted to the needs and culture of the Congolese people.