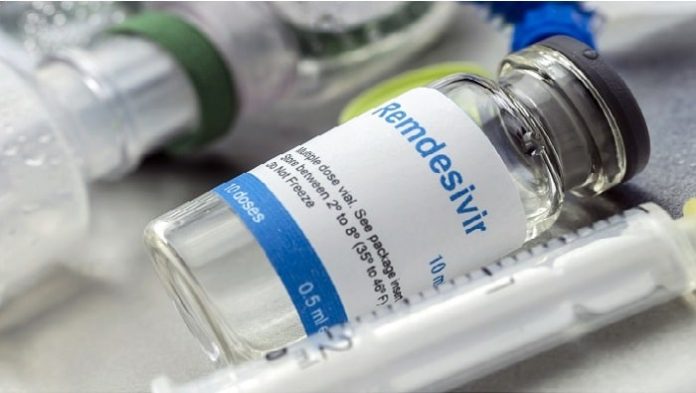 Gilead Sciences, Inc. announced that it has submitted a New Drug Application (NDA) to the U.S. FDA for Veklury® (remdesivir), an investigational antiviral for the treatment of patients with COVID-19. Veklury is currently available in the U.S. under an Emergency Use Authorization for the treatment of hospitalized patients with severe COVID-19. The filing is the final tier of the rolling NDA submission that was initiated on April 8, 2020.
The filing is supported by data from two randomized, open-label, multi-center Phase 3 clinical studies of Veklury conducted by Gilead and the Phase 3 randomized, placebo-controlled study of Veklury conducted by the National Institute of Allergy and Infectious Diseases (NIAID). These studies demonstrated that treatment with Veklury led to faster time to recovery compared with placebo and that a 5-day or 10-day treatment duration led to similar clinical improvement. Across studies, Veklury was generally well-tolerated in both the 5-day and 10-day treatment groups, with no new safety signals identified.
"Since the beginning of the pandemic, Gilead has worked with urgency to establish the efficacy and safety profile of Veklury, and we now have a robust data set supporting the evaluation of use of the drug across a range of hospitalized COVID-19 patient populations," said Merdad Parsey, MD, PhD, Chief Medical Officer, Gilead Sciences. "Today's filing is an important milestone as we continue to partner with the U.S. government and healthcare authorities around the globe to address the treatment needs of patients with COVID-19."
Veklury has been approved by multiple regulatory authorities around the world, including in the European Union and Japan. In countries where Veklury has not been approved, including the United States, Veklury is an investigational drug and the safety and efficacy of remdesivir have not been established. Please see below for additional important warnings and information about the authorized use of Veklury in the United States.
About Veklury
Veklury (remdesivir) is an investigational nucleotide analog with broad-spectrum antiviral activity both in vitro and in vivo in animal models against multiple emerging viral pathogens. Multiple ongoing international Phase 3 clinical trials are evaluating the safety and efficacy of Veklury for the treatment of SARS-CoV-2 infection, the virus that causes COVID-19, in different patient populations, formulations, and in combination with other therapies.
About Gilead Sciences
Gilead Sciences, Inc. is a research-based biopharmaceutical company that discovers, develops and commercializes innovative medicines in areas of unmet medical need. The company strives to transform and simplify care for people with life-threatening illnesses around the world. Gilead has operations in more than 35 countries worldwide, with headquarters in Foster City, California.