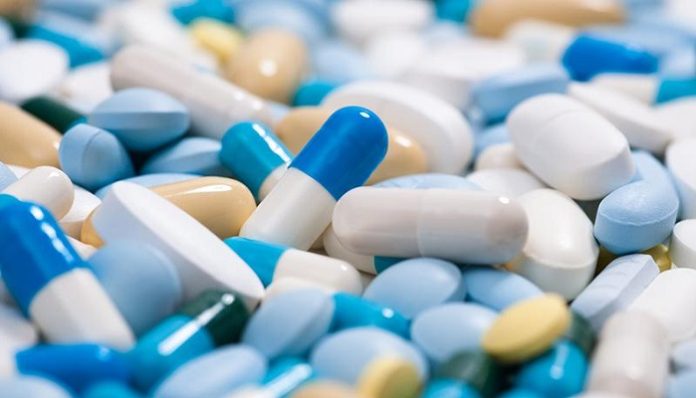 Global Healthcare Opportunities, or GHO Capital Partners LLP, a European specialist investor in global healthcare, and Partners Group, a global private markets firm, acting on behalf of its clients, has invested in GHO portfolio company Sterling Pharma Solutions, a global contract development and manufacturing organization (CDMO).
Sterling provides a full range of CDMO services across the lifecycle of new, high-value active pharmaceutical ingredients (APIs) and is an industry leader in the early-stage development of antibody drug conjugates (ADCs), a fast-growing class of cancer treatments.
In addition, Sterling handles the development of complex APIs and subsequent scaling up of manufacturing from pre-clinical to commercial scale. Sterling has five state-of-the-art manufacturing facilities in the US, UK, and Ireland. The company benefits from a diversified blue-chip customer base and is a supply chain partner for the majority of the largest pharmaceutical companies.
Since partnering with GHO in 2019, Sterling has grown rapidly, both organically and through acquisition. The company has transformed from a single-site UK CDMO to a global full-service complex small molecule API platform with differentiated chemistry capabilities. Sterling has tripled in revenues and quadrupled its earnings following strategically accretive M&A focused on capacity expansion, capability development and a strategically relevant geographical footprint.
Recently, Sterling's acquisition of Novartis' Ringaskiddy site saw the company significantly increase its capacity, which included a long-term supply agreement with Novartis – reinforcing Sterling's outstanding reputation within the pharmaceutical industry.
Partners Group acquires a significant minority stake, bringing a wealth of international healthcare expertise to the shareholder group and helping drive future value creation. GHO will remain Sterling's majority shareholder and the current management team will continue to lead the company.
The new investment will support Sterling as it accelerates its growth plans through the expansion of production capacity across the UK, Europe, and the U.S. This will enable the business to meet increasing demand from both new and existing customers, supporting all stages of development from clinical to commercial stages. The new funding will also enable Sterling to pursue additional strategic acquisitions to further expand its capabilities and geographic reach and continue to advance its strong commitment to ESG initiatives.
Kevin Cook, CEO at Sterling said: "We have achieved remarkable growth over the last four years becoming a trusted partner to the pharmaceutical and biotechnology industries. We are proud of our success in meeting the often complex and demanding manufacturing needs of our customers on an international scale. Our continued sustainable growth has been underpinned by our partnership with GHO Capital, which has been instrumental in our success to date. We are delighted to welcome Partners Group, which, alongside GHO, will support our ambitious global growth trajectory. We look forward to continuing to provide industry leading service throughout the entire product lifecycle, to an ever-expanding international customer base."
In a statement, The Partners at GHO Capital said, "We partner with management teams to deliver the healthcare of the future. Sterling is a leading example of how our deep industry expertise, combined with the GHO growth playbook, can generate long-term, sustainable value. We are immensely proud of the business that Sterling has become as a result of GHO's partnership with management in supporting exceptional transatlantic growth, operational enhancements, internationalization, and transformational M&A. We are especially glad to continue our strong partnership with Kevin and the management team and we look forward to working with Partners Group, which has significant global reach and expertise and will contribute to Sterling becoming the reference innovator-focused API CDMO globally."
Pascal Noth, head of private equity health & life Europe, Partners Group, said. "Advanced CDMOs have been a major focus of our thematic research and we have strong conviction in the growth potential of leading players that are capable of following the molecule across its lifecycle. We believe that strategic partners to innovative pharmaceutical companies will benefit from further outsourcing as well as production reshoring trends."
Noth added: "Sterling's focus on complex APIs means it is well positioned to capitalize on rising demand for next-generation small molecule medicines."