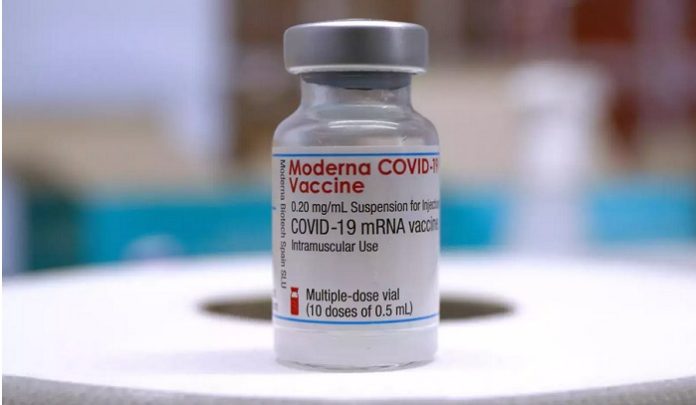 Moderna, Inc., a biotechnology company pioneering messenger RNA (mRNA) therapeutics and vaccines, announced that the European Commission has purchased an additional 150 million doses of Moderna's COVID-19 vaccine, including the ability to purchase other COVID-19 vaccine candidates from Moderna's pipeline. This purchase brings the European Commission's confirmed order commitment to 460 million doses. Under the terms of the agreement, delivery of Moderna's updated variant booster vaccine candidate will begin in 2022. Purchase under this agreement is subject to regulatory approval of the booster vaccine candidates by the European Medicines Agency (EMA).
"We appreciate the collaboration with the European Commission for these additional doses of the Moderna COVID-19 vaccine, which could be used for primary vaccination, including of children, or possibly as a booster if that becomes necessary to continue to defeat the pandemic," said Stephane Bancel, Moderna's Chief Executive Officer. "We are encouraged by the initial booster data, which reinforce our confidence that our booster strategy should be protective against current variants. We will remain proactive as the virus evolves by leveraging the flexibility of our mRNA platform to stay ahead of emerging variants."
Moderna remains on track to meet its quarterly delivery commitments to the European Union in 2021, as the Company continues to build out its supply chain in Europe.
Initial data from Moderna's Phase 2 study in the U.S. showed that a single 50 µg dose of mRNA-1273 or mRNA-1273.351 given as a booster to previously vaccinated individuals increased neutralizing antibody titer responses against SARS-CoV-2 and two variants of concern, B.1.351 (first identified in South Africa) and P.1 (first identified in Brazil). A booster dose of mRNA-1273.351, the Company's strain-matched booster, achieved higher neutralizing antibody titers against the B.1.351 variant of concern than a booster dose of mRNA-1273. Safety and tolerability profiles following third dose booster injections of 50 µg of mRNA-1273 or mRNA-1273.351 were generally comparable to those observed after the second dose of mRNA-1273 in the previously reported Phase 2 and Phase 3 studies. A manuscript describing these preliminary results was submitted as a preprint to medRxiv and will be submitted for peer-reviewed publication upon completion of the multivalent mRNA-1273.211 booster arm.
About Moderna
In 10 years since its inception, Moderna has transformed from a science research-stage company advancing programs in the field of messenger RNA (mRNA), to an enterprise with a diverse clinical portfolio of vaccines and therapeutics across six modalities, a broad intellectual property portfolio in areas including mRNA and lipid nanoparticle formulation, and an integrated manufacturing plant that allows for both clinical and commercial production at scale and at unprecedented speed. Moderna maintains alliances with a broad range of domestic and overseas government and commercial collaborators, which has allowed for the pursuit of both groundbreaking science and rapid scaling of manufacturing. Most recently, Moderna's capabilities have come together to allow the authorized use of one of the earliest and most-effective vaccines against the COVID-19 pandemic.
Moderna's mRNA platform builds on continuous advances in basic and applied mRNA science, delivery technology and manufacturing, and has allowed the development of therapeutics and vaccines for infectious diseases, immuno-oncology, rare diseases, cardiovascular diseases and auto-immune diseases. Today, 24 development programs are underway across these therapeutic areas, with 14 programs having entered the clinic. Moderna has been named a top biopharmaceutical employer by Science for the past six years.