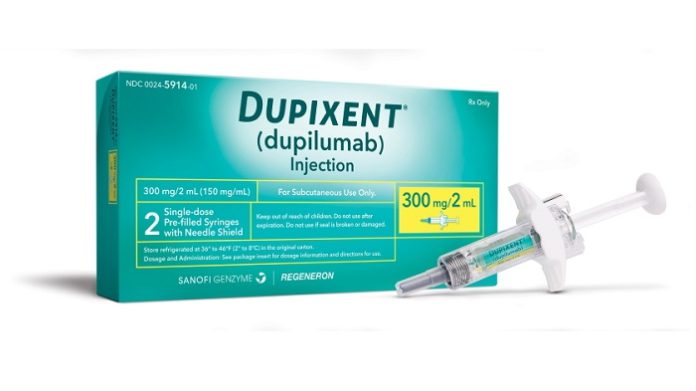 The European Commission (EC) has granted marketing authorisation for Regeneron Pharmaceuticals and Sanofi's Dupixent (dupilumab) to treat eosinophilic esophagitis (EoE).
Dupixent's expanded authorisation in the European Union (EU) is intended to treat 12 years and older patients with EoE, who are inadequately controlled by, are not tolerant to, or people who are not candidates for conventional medicinal treatments.
The fully human monoclonal antibody Dupixent has been designed to block the signalling of the interleukin-4 (IL-4) and interleukin-13 (IL-13) pathways.
It has already been approved in many countries worldwide for patients in different age groups with CRSwNP, atopic dermatitis, asthma, EoE or prurigo nodularis.
The EC approval makes Dupixent the first and only targeted medicine which is specifically indicated for EoE treatment in the US and Europe.
Sanofi Global Development, Immunology and Inflammation head Naimish Patel said: "The impact of EoE on a patient's daily life cannot be overstated – the narrowing and scarring of the oesophagus can make something as simple as eating a painful and distressing experience and may lead to choking and food impaction.
"With this latest approval for Dupixent, adults and adolescents in the EU suffering from the chronic and often debilitating symptoms of EoE now have the first and only targeted treatment option clinically proven to reduce both oesophagal inflammation and damage, as well as improve swallowing ability, pain and health-related quality of life."
The regulatory approval is supported by 52-week data obtained from a Phase III trial, which includes three parts Part A, B and C.
Parts A and B of the trial examined a 300mg dose of Dupixent weekly against a placebo for 24 weeks.
In Part C, the study participants who had continued on or switched to Dupixent from Parts A and B are observed for further 28 weeks.
The findings from Parts A and B showed that Dupixent patients had a 69% and 64% reduction in disease symptoms, respectively, compared to placebo.