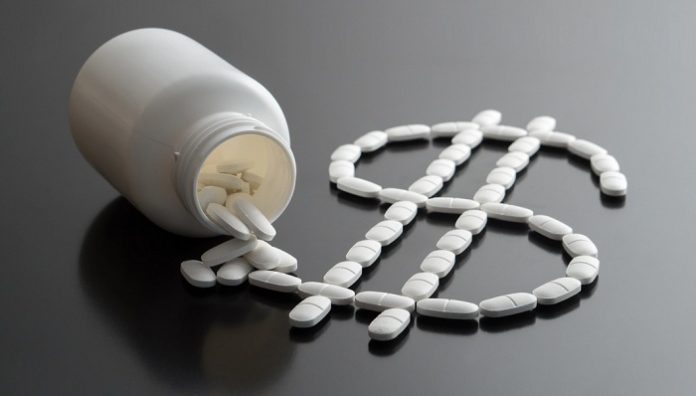 As many Americans face difficult financial decisions thanks to inflation, a new study verifies what many have feared for years: drug prices are significantly higher than in the past.
According to a new report published in the Journal of the American Medical Association, medicine launch prices increased by 20% annually between 2008 and 2021, from an average of $2,115 to more than $180,000. 
SSR Health, a drug pricing database, was used by the team, which included Benjamin N. Rome, M.D., Harvard instructor of medicine; Aaron S. Kesselheim, M.D., Ph.D., Professor of medicine; and research associate Alexander C. Egilman, to look at newly introduced drugs from 2008 to 2021. The researchers looked at 548 brand-name products that were released during that time period and adjusted their prices to annual costs in 2021 dollars.
While they acknowledged that biopharma companies are launching more sophisticated biologics and rare illness medications these days, they contended that this doesn't entirely explain price increases. They stated in a related op-ed that even after accounting for prescription rebates and new types of drugs hitting the market, costs rose by 11% annually. They pointed out that this is significantly greater than the typical yearly rate of inflation for healthcare services, which is between 1% and 3%.
The findings were questioned by a spokeswoman for the industry's trade association, PhRMA. In an email, she wrote that comparing drugs launched today with those launched a decade earlier is like comparing apples and oranges. Many of today's new treatments are aimed at smaller groups of people, such as individuals with rare malignancies and orphan diseases. These medicines are frequently more difficult to research and develop, as well as to manufacture, distribute, and administer.
However, as one has seen in the past, these crucial facts are overlooked to advance a political agenda that will result in fewer breakthrough cures and therapies and less hope for people in need. Rare illness products had a median debut cost of more than $260,000, while new oncology drugs had a median launch price of more than $155,000, according to the researchers.
Using SSR's data, the team looked at net prices—those after pharmaceutical discounts and rebates—for 395 of the drugs. Net pricing was 14% cheaper than wholesale acquisition costs in 2008 and 24% lower in 2020, according to the study. This supports some pharmaceutical industry observers' assertion that a rebate bubble has been swelling in recent years.
The researchers urged Congress to act in an op-ed in a leading publication. Despite the fact that drug pricing suggestions have been circulating in the corridors of the United States Capitol for years, no substantial action has been taken. The pharmaceutical industry has campaigned "vigorously" to eliminate measures it opposes, according to the team.
This time, lawmakers can't ignore the fact that new medicine prices are rising by 20% annually. Enabling Medicare to negotiate pricing for newly launched medications would put a stop to this scenario.