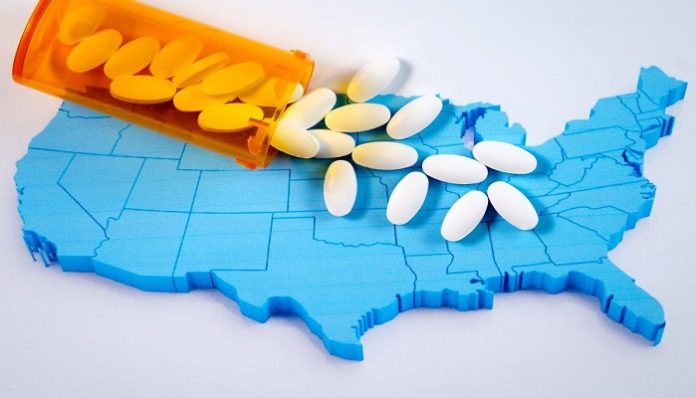 The USA has a bit of a conundrum when it comes to the evergrowing opioid crisis. While it's a problem all over the world, fentanyl abuse in the United States is at an all time high and across the country deaths are being reported in the news on a daily basis.
State officials are trying all manner of tactics to try and ease and calm the problem, from seizing as much as possible, to even setting up clinics to administer doses safely in a bid to lower the number of people overdosing on opioids.
However, reports coming out of Rhode Island have been positive when it comes to a trial giving those addicted to opioids the opportunity to pick up addiction treatment medication over the counter at pharmacies, rather than going through various doctors appointments and hospital visits.
The study, ran in Rhode Island, a state that is suffering badly from the opioid crisis in the USA, made buprenorphine available in six different pharmacies, without the need for any visits to a clinic prior, finding that 90% of those that chose such method to collect their medication, chose to continue to attend visits to get the drug, compared to just 17% of patients that were using the traditional, clinic-based appointment system.
Traci Green, who was the lead author on the study, said of the findings:
"Going to a pharmacy can be more convenient and more routine than going to a clinic or a doctor's office, especially for people who may lack transportation or face other barriers to getting care."
"Everyone goes to the pharmacy for something – a card for your mom's birthday, some Halloween candy, some new nail clippers, or to refill an antibiotic."
"And here you can get your buprenorphine or your syringes or anything else – this is a really helpful pathway for conditions that are extremely stigmatizing, to open the door to embrace our patients in different ways."
It's being seen elsewhere as a major step forward, and there is talk that it could be rolled out nationwide after further trials.
Darrin Miller, LAC, and CEO at The River Source, offering addiction treatment in Arizona, said:
"It's a positive step and if more people take up the treatment from pharmacies, the more people who will take the next step of rehab treatment in order to be able to maintain sobriety without the need for prescriptions and look ahead to a healthier and happier future."
Which, in the USA, needs to be the end goal. Should it be rolled out, combined with the many other initiatives, we may finally begin to see the crisis plateau and the numbers begin to fall in what is a very worrying time for the country's residents.