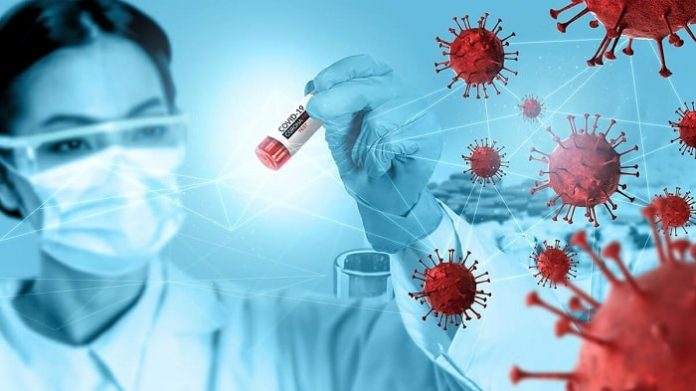 Chugai Pharmaceutical Co., Ltd. announced that it filed an application with the Ministry of Health, Labour and Welfare (MHLW) for approval of additional indications for the anti-SARS-CoV-2 monoclonal antibody RONAPREVE [generic name: casirivimab (genetical recombination) /imdevimab (genetical recombination)] for prophylaxis of COVID-19 and treatment of asymptomatic COVID-19 infected patients. This application also contains subcutaneous administration in addition to the drug's current intravenous administration and seeks the Special Approval for Emergency.
"Since the Special Approval in July, Ronapreve has been used to prevent the progression of the disease in patients with mild to moderate COVID-19, supported by relevant stakeholders, including national, local governments and medical professionals. With this application, we aim to further contribute to the control of this infectious disease as a drug that can reduce the risk of developing COVID-19 in non-infected people who are in close contact with infected individuals and asymptomatic COVID-19 patients. We also aim to add subcutaneous administration for Ronapreve to provide flexibility in dosing that may better suit the condition of each patient and the healthcare provision system," said Chugai's President and CEO, Dr. Osamu Okuda.
This application is based on the results from the global phase III clinical study (REGN-COV 2069 study) to examine prophylaxis and treatment for asymptomatic infection, the global phase II study (REGN-COV 20145 study) to examine the dosage and dosage regimen, and the phase I clinical study (JV43180 study) to examine the safety, tolerability, and pharmacokinetics in Japanese.
REGN-COV 2069 study is a phase III, randomized, double-blind, placebo-controlled multi-part study assessing the efficacy and safety of Ronapreve in preventing symptomatic infection in household contacts of individuals infected with COVID-19. Prevention cohort with people who had household contacts with COVID-19 patients showed that Ronapreve reduced the risk of symptomatic infections by 81% in those who were not infected when they entered the trial. Treatment cohort with recently infected asymptomatic patients showed that Ronapreve reduced risk of progressing to symptomatic COVID-19 by 31%. Adverse events (AEs) occurred in 20% (n=265 out of 1,311) of Ronapreve participants and 29% (n=379 out of 1,306) of placebo participants, and serious AEs occurred in 1% (n=10) of Ronapreve participants and 1% (n=15) of placebo participants.
The antibody cocktail combining two virus-neutralizing antibodies, casirivimab and imdevimab, is developed by U.S.-based Regeneron and Roche for the potential treatment and prevention of COVID-19. In August 2020, both companies announced a collaboration to develop, manufacture and distribute the antibody cocktail. In December of the same year, Chugai obtained development and exclusive commercialization rights in Japan from Roche. Chugai obtained regulatory approval for the indication of SARS-CoV-2 infection with the application of the Special Approval for Emergency in July 2021.
About Ronapreve
Ronapreve was designed specifically by Regeneron scientists to block the infectivity of SARS-CoV-2, the virus that causes COVID-19. They evaluated thousands of fully-human antibodies produced by the company's proprietary VelocImmune® mice, which have been genetically-modified to have a human immune system, as well as antibodies identified from humans who have recovered from COVID-19. The two potent, virus-neutralizing antibodies that form casirivimab and imdevimab are believed to bind non-competitively to the critical receptor binding domain of the virus's spike protein, which may help diminish the ability of all of the concerned and noteworthy mutants (as of September 2021)1,2 including the delta strain based on the in vitro study. They also may help suppress the occurrence of escape mutation based on the in vitro study3.
About the Special Approval for Emergency
Under article 14-3, Paragraph 1 of the Act on Quality, Efficacy and Safety of Pharmaceuticals and Medical Devices, the Minister of Health, Labour and Welfare may approve a certain medical product that meets the following criteria, upon discussion with the Pharmaceutical Affairs and Food Sanitation Council:
1) An emergency situation requires an unapproved medical product to be used to prevent damage to the public health caused by the spread of diseases, and such emergency situation cannot be managed appropriately by any means other than the use of the unapproved product;
2) Such product is legally available in a country with a regulatory system for medical products that is equivalent to Japan